The Loop
Patrick Reed could be two rounds from the next major breakthrough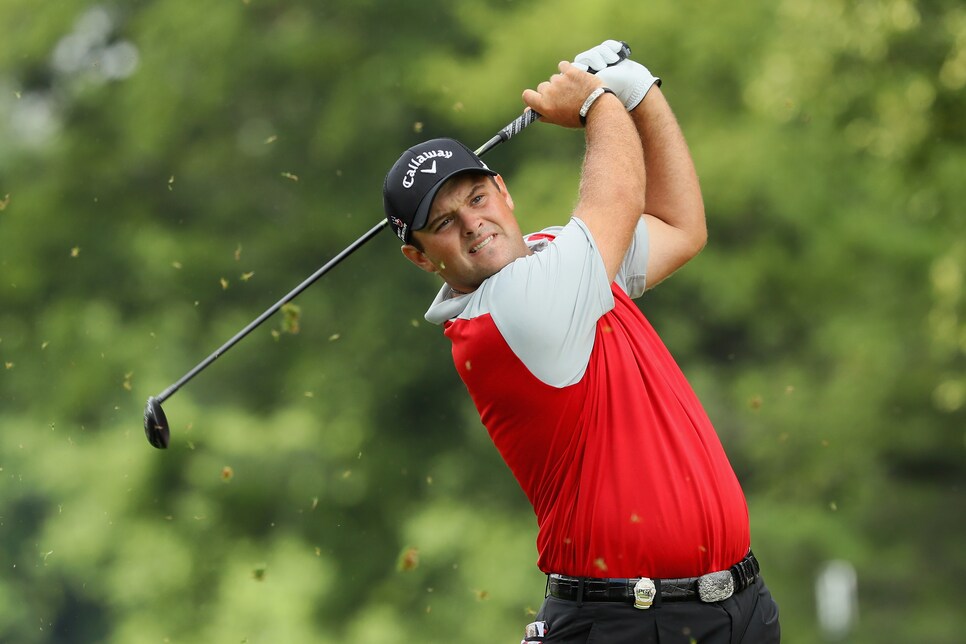 SPRINGFIELD, N.J. -- To golf fanatics, Patrick Reed is one of the rising stars in the sport. Fellow pros talk about his short game in reverential tones. He can rack up birdies in a hurry, but is at his best when it comes to scrambling for par. Reed has four career wins, ranks second in top-10s on tour this season, has appeared in both the Ryder and Presidents Cup, is a member of the upcoming USA Olympic team, is inside the top 10 on the world rankings ... and he doesn't turn 26 until Aug. 5. It's a resume most can only dream.
But Reed also carries some baggage. He's the guy who left the University of Georgia under mysterious circumstances. The one caught on camera uttering a homophobic slur and who has withdrawn from tournaments in questionable fashion. The cocky kid who hushed the European Ryder Cup crowd. He has an edge that his American counterpart Jordan Spieth lacks.
But perhaps the worst thing you might dare call Reed is a non-entity. Despite infamously declaring himself a top-five player in the game, Reed has been AWOL at golf's biggest stages. Entering Baltusrol, Reed has played in 11 majors but has yet to have a top-10 finish. Including the Players Championship gives Reed no love, either, as he's missed the cut in two of three starts at Sawgrass. To this group, Reed is a pretender, a player with a ton of talent on paper that can't translate it when it counts.
But this contingent deserves a fair warning: Prepare to eat crow.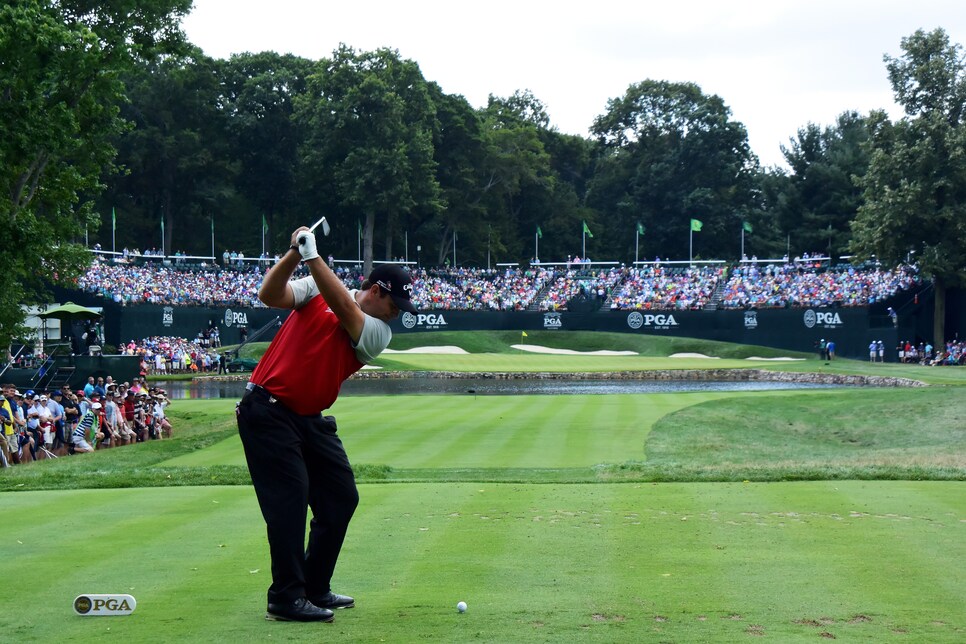 That is, if Reed's performance continues over the weekend at the 2016 PGA Championship. Taking advantage of wet, sloppy conditions Friday morning at Baltusrol, Reed paced the early wave with a five-under 65, a number fueled by his approach shots.
"Out of my seven birdies, I think five of them were pretty much kick-ins," Reed said after his round. "It's nice to hit it close and not feel like you had to make a lot of long putts, just a bunch of tap-ins.
The score put him in shouting distance of the leaders with the afternoon session set to play.
Friday's 65 vaulted Reed atop the leader board, but it was his nerve on Thursday afternoon that placed him in this position. The Augusta State product stumbled out of the gate at Baltusrol with back-to-back bogeys; a double at the sixth left him four over, ostensibly headed for another major no-show.
Yet, in the heart of the day's worst conditions, Reed battled back, playing his final 11 holes in four under to get back to even. This in spite of finding just three fairways and his usual scrambling prowess nowhere to be found, relying on a red-hot putter to keep things level. The 70 didn't jump off yesterday's scores, but it was just as gutsy, if not more so, than Jordan Spieth's comeback in the same elements. It was the type of performance a major championship warrants.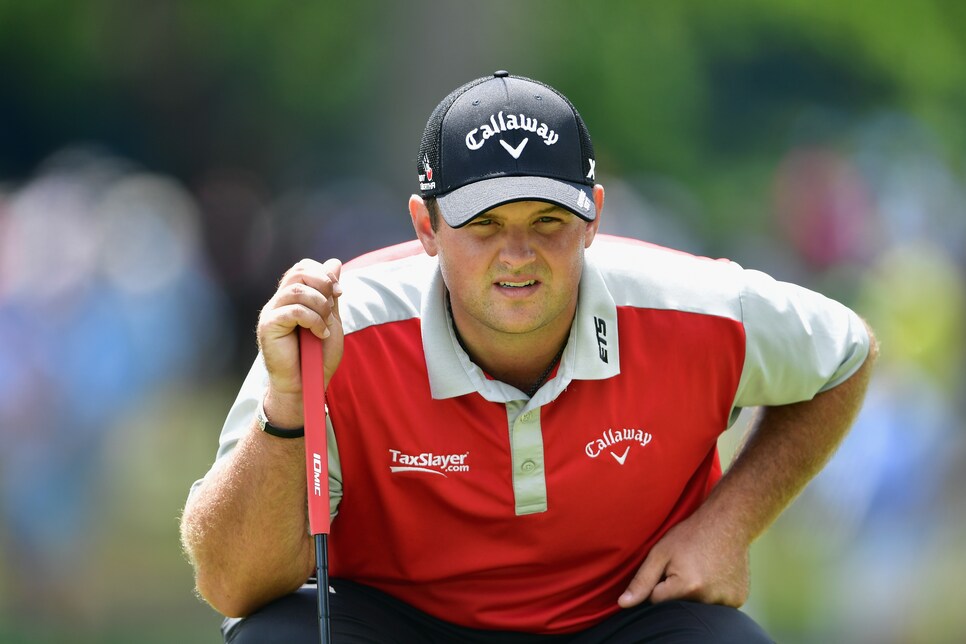 It should be noted the first two days of tournament play have never been Reed's Achilles' heel. It's the weekend that's submarines his hopes, as evidenced in ranking 84th in third-round scoring and 77th in final-day average in 2016. Those numbers are not aberrations: He finished last season 52nd in third-round scoring and 116th on Sundays. In short, the type of play that has kept Reed's name out of the Spieth/Jason Day/Dustin Johnson echelon.
"I think it's just kind of mixture of not putting all aspects of your game together," Reed said about his inability to cross the finish line. "Just seems like every week and every day, there's always one kind of aspect that's missing."
Of course, as Reed points out, some of the scrutiny is undeserved.
"Everyone acts like I've been on tour for 15, 20 years," Reed remarked. "I'm only 25."
And, as we've seen at Augusta, Oakmont, and Troon, this season has bestowed its share of breakthrough wins. At the end of his press conference, Reed gave off the impression of one ready to capture the Wanamaker Trophy. Even if others doubt his conviction or confidence.
"At the end of the day, when it comes down to it, yeah, I believe in myself," Reed asserted. "I play golf. I am who I am."
Reed could be two days away from being the fourth maiden major winner this season. If that premise surprises you, you have company. Just know Reed's not part of it.