The Loop
Pat Perez's 67 evokes memories of the day he beat Tiger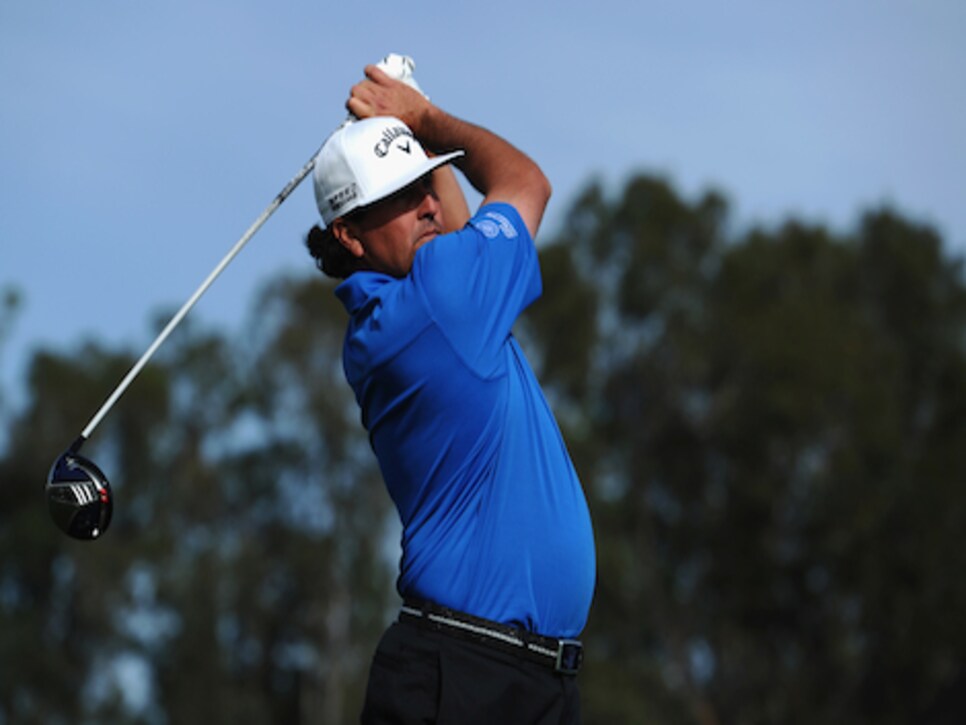 SAN DIEGO -- Pat Perez grew up a few miles north of here and worked the range, even when the PGA Tour came to town. He'd work it from sunrise to sunset, picking the balls, though not all the Titleist practice balls were accounted for afterward.
He also beat Tiger Woods here, in the Junior World Amateur.
"Best day of my life," Perez said. "I remember it like it was yesterday. It hurts him. I'll tell you it hurts him. I think it was the last time I beat him, really."
He outplayed him, at least, on Thursday, when Perez shot 67 on the more difficult South Course, which makes him the de facto leader of the Farmers Insurance Open, not withstanding Stewart Cink's 64 on the North. Woods shot even-par 72 on the South.
Woods' 2014 debut was not an artistic success, though a 72 on the South does him little harm. "Even par's not too bad," he said. "But I didn't play the par 5s worth a darn today. I played them even par. It's paramount to get any kind of scoring on the South Course. You've got to take care of the par 5s, because there's not a lot of holes you can make birdies on here."
Perez only played them in one under, but he played a rare bogey-free round on a course that has confounded him since its renovation a decade ago.
"I've finally got my game in order," Perez, 37, said. "I started working with a guy named Joe Mayo, and he's really taught me how to understand the ball launch. I finally understand. I've been looking for that forever. I have this confidence now where I know where the ball's going to go. I feel like I can hit good shots and it's changed everything."