We Pay Tribute To The Departed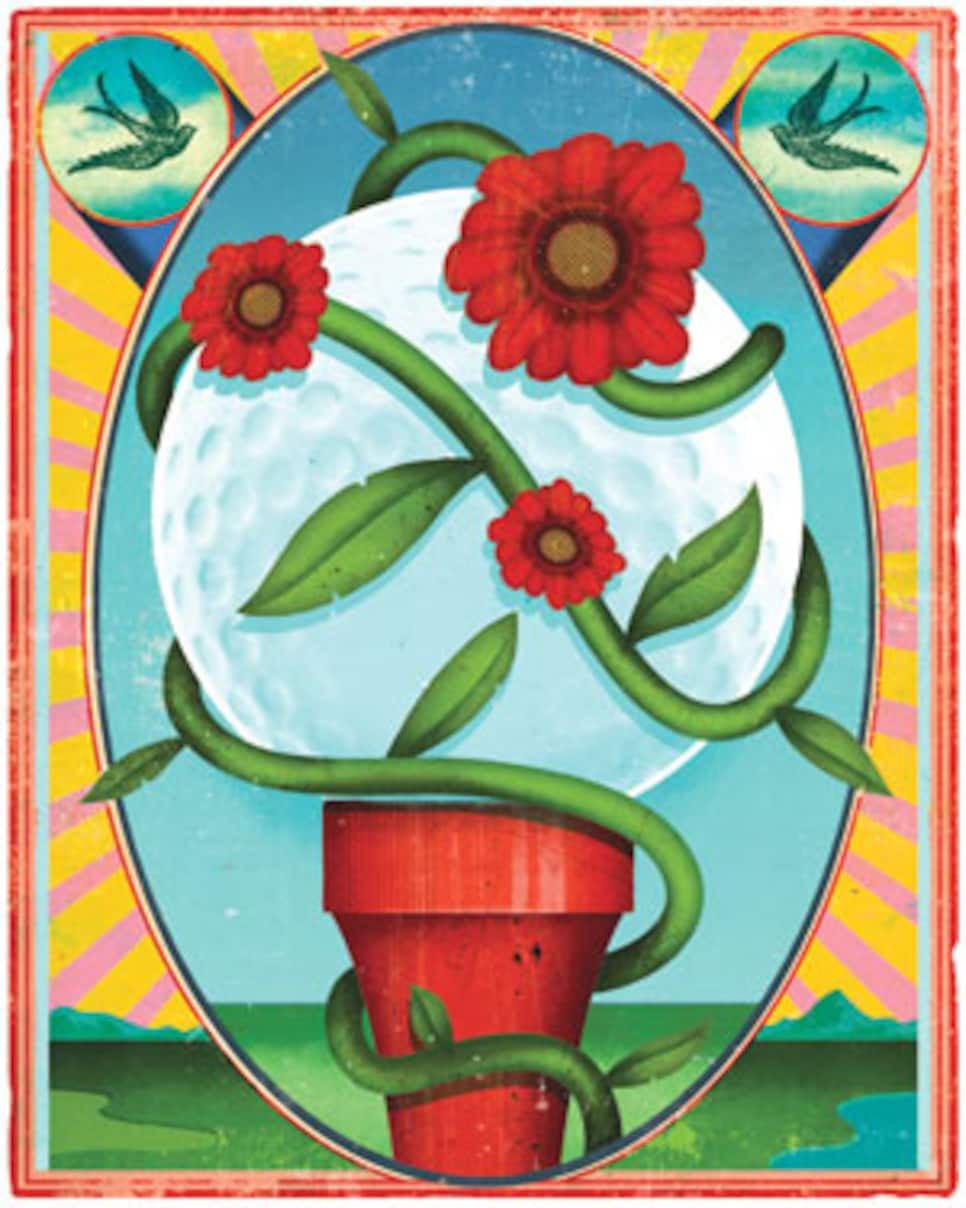 Our yearly tribute to the notable golf personalities who passed away during the previous year often begins with the most notable of the group, usually winners of major events. In that sense, you can't get much more notable than Seve Ballesteros, the Spanish golf great who passed away at age 54 on May 7, succumbing to brain cancer.
Ballesteros' five major championships (three Open Championships and two Masters) and 70 victories around the world alone would have gained him entry into the World Golf Hall of Fame. But the everlasting memory of the "Spanish Arnold Palmer" will be the inspiration and passion he injected into the Ryder Cup, practically willing the Europeans into becoming a formidable and at times dominating opponent against the U.S. He played with little in the way of accuracy, but his flair, imagination and creativity delighted his admirers with brilliant escapes and finishes.
Other major champions who died included:
Betty Hicks (Feb. 20, 90), who won the 1941 U.S. Women's Amateur and later founded the first professional tour for women, which preceded the LPGA. Hicks was a great teacher and observer of the game, and wrote instruction articles for Golf Digest from 1954 to 1962. Also passing was 1950 U.S. Amateur winner Sam Urzetta (April 8, 85), who played in the 1951 and 1953 Walker Cup before becoming a PGA club pro; he served at the Country Club of Rochester for 37 years and was a PGA member for 52.
A near major winner was North Carolina amateur legend Billy Joe Patton(Jan. 1, 88), who was in the lead after two rounds at the 1954 Masters, poised to set Masters history as an amateur champion. He was still in the mix with Sam Snead and Ben Hogan at the finish, but came in third. Patton played in 13 Masters, became an Augusta National member, competed in four Walker Cups, captained another, and was given the Bob Jones Award in 1982. Read more >
Others on our 2011 honor roll, including date of death and age, include this group of additional players:
Bettye Danoff (Dec. 22, 88), a Texas native who won many state events before turning pro in 1949; she and 12 other players began the LPGA Tour in 1950, though Danoff never won a tour event; David DuPre(March 6, 57), a four-time South Carolina Amateur winner who is in the state's golf hall of fame; Maureen Ruttle Garrett(July 30, 89), an English Curtis Cup figure who was given the Bob Jones Award in 1983; Bruce Hamilton(July 10, 59), a star player for Loyola Marymount in the early 1970s who later worked as a club pro and was a teacher to tour player Corey Pavin; Paul Harney(Aug. 24, 82), a seven-time PGA Tour winner who gained fame by focusing on a club-pro job to be close to family; he was a 51-year PGA member; Dave Hill(Sept. 27, 74), whose infamous critique of Hazeltine in the 1970 U.S. Open took the spotlight off a solid 13-victory PGA Tour career, 1969 Vardon Trophy title and six wins on the Champions Tour; Mason Rudolph (April 18, 76) a remarkably consistent PGA Tour pro who won five times, tied for third in the 1973 PGA, and in earlier days had won the U.S. Junior in 1950, the same year he played in the U.S. Open at just age 16 years 6 days; Cesar Sanudo (Aug. 28, 67), a Mexican native who won the 1966 Mexican Amateur, 1970 Azalea Open and tied for the lead after 36 holes at the 1972 U.S. Open; Thomas Sharkey(July 24, 21), a Georgia Southern golfer who died in a fire at his family home in Scotland; Charles Blalock Smith (March 16, 80), who played in the 1961 and 1963 Walker Cup and won the 1960 North & South; and Norman Swenson (May 22, 64), a former star at Wake Forest who won senior titles world-wide.
TV media giant Frank Chirkinian(March 4, 84) forged a World Golf Hall of Fame legacy for his work as CBS golf producer, including the story telling at 38 Masters. Chirkinian was legendary for a demanding style and personality, but it generated quality work. He devised many of the TV techniques used today that seem commonplace, such as the use of cameras on blimps and over- and under-par scores to denote the leaders.
Two deaths from the Golf Digest family included Jack Barnett(April 10, 89), a magazine executive who was one of the Golf Digest founding fathers along with William Davis and Howard Gill. The Chicago-area pals were a unique blend of idea-makers and workers who stuck together through growing pains to create the world's leading golf brand. Also passing was Pete Libby (Feb. 12, 68), a Golf Digest Art Director in late 1970s/early 1980s.
Other media-related deaths include Harry Blauvelt(April 18, 70), a retired USA Today golf writer; Alex Hay(July 11, 78), an Edinburgh-born club pro who began a successful BBC commentating career at the 1978 Open Championship and was lauded as the "voice of golf;" Marshall Lewis (July 16, 86), a golf writer for The Met Golfer; David Malcolm (June 4, 71), winner of the USGA Herbert Warren Wind Book Award in 2008 for "Tom Morris of St. Andrews;" Phil Pilley (May 26, 84), who twice won the USGA H.W.W. Book Award (1989 for "Golfing Art" and 2003 for "Heather and Heaven") and who had a notable TV golf-producing career, filming "Big Three" TV golf plus highlight films for the R&A and USGA; Tom Ramsey (June 29, 75), an Australian golf writer and Memorial Tournament Hall of Fame inductee in 2001; and Bob Seligman(Sept. 3, 61), a golf writer in the Westchester, New York, area who frequently wrote for *Carolinas Golf. *
Deaths of those working behind-the-scenes included Neal Irwin Baker(Aug. 24, 61), a real-estate developer from Charleston, S.C., who was a strong supporter of the SC Junior Golf Foundation and the College of Charleston golf team; George Bard(March 4, 86), a former Western Golf Association president and USGA executive committee member; Frank Chadwick(May 6, 102), past member of the New Jersey State Golf Association Board of Trustees and tournament committee; Tom Chisholm(May 3, 76), an administrator who served seven years on the USGA executive committee; Dr. David Chu(Aug. 10, 61), known as the "Father of Chinese Golf," he founded the Mission Hills Group in China and brought the World Cup there in 1995; Warren Collins (March 5, 90), who for more than 50 years, with wife Ella, served the New Jersey State Golf Association caddie scholarship foundation; Archie Dargan Jr.(July 30, 86), past president of the Carolina Golf Association (1978-1979); John Phillip Diesel(Nov. 6, 85), a former USGA executive board member who also won the 1984 Bing Crosby Pro-Am team title with Mark O'Meara; John Ehrhart Sr. (April 6, 80), a Metropolitan Golf Association tournament committee volunteer and rules official; Bill Flynn (July 8, 74), a New England PGA Hall of Fame member who ran a course-management and development company and was a 52-year PGA member; Dr. Gary Freeman (April 19, 78), the former men's and women's golf coach at Bethune-Cookman; Richard Hatzenbuhler (May 20, 78), a Metropolitan Golf Association executive committee member; Bob Snyder (Oct. 2), president of the Westchester Golf Association from 1986 to 1987; Carl (Carlie) Tice (April 27, 86), a former University of Texas golfer who became a coach, teacher, club pro and architect; and Cecil Wells(July 7, 81), who had been president of the South African Golf Federation from 1994 to 1996.
Some legendary course personnel passed away in 2011. Joseph (Bud) Lewis (Nov. 22, 103) was a club pro in the Philadelphia area who was the oldest member of the PGA of America at the time of his death. As a player he had won the Philadelphia Open in 1942 and 1950.
Another man with longevity was Pat Collins(May 31, 80), who spent 48 years at Winged Foot, 28 as a renowned caddiemaster. And Bob Ormond (July 18, 74) was caddiemaster at Knollwood Country Club, Elmsford, N.Y., for 38 years.
Other deaths from the course ranks included: Daniel Billy Sr.(April 11, 87), head pro for 46 years at Oak Ridge Golf Course in New Jersey and a PGA member for 64;__ Bob Boyd__ (Feb. 21, 55), a Carolinas PGA Golf Professional hall of famer who was the 1988 PGA Professional national champion; Bill Cook(April 15, 80), who helped renovate French Lick resort; and these PGA pros were members of the PGA of America for 50 or more years when they died in 2011: Donald Abrego, John Beckmann, Art Berry, Earl Boal Jr., Bill Burleson, Sparky Cantrell, George Capoun, Yaz Consalvo, Joseph P. Doyle, Morgan Fottrell, Richard Govern, Stan Graff, T. David Hill Jr., Neil (Bud) Jenkins, Lloyd Kelley, Richard Masterson, Erza McElmurry, Bob Mix, Sam Molnar, John F. Monitz, William Mosel, Leroy Olson, Spencer Pohlman, Emil Roewert, Raymond Sruba, Yvan Tache, Clarence Voigt, John Williamson, Kenneth Wright, and Kenneth Yount.
Varied backgrounds for others
Gerald (Dee) Darden (Aug. 24, 82)--Respected tour caddie (for Nancy Lopez, among others) whose photo skills were used in a 1994 book on the LPGA Tour.
Theodore (Ted) Forstmann (Nov. 20, 71)--The chairman and CEO of IMG Worldwide, which he acquired in 2004.
Richard Greene (Jan. 20, 59)--Was an architecture panelist for Golf Digest.
Don Herfort (June 26, 86)--Golf course designer who worked mainly in Minnesota, Wisconsin and the Dakotas.
Dolores Hope (Sept. 19, 102)--Bob Hope's widow, she continued his philanthropic work; received the LPGA Patty Berg Award in 2008 and was an LPGA honorary member.
Ralph Lomma (Sept. 12, 87)--The "father of miniature golf," his prefabricated product in the 1950s created a mini-golf boom.
Dr. Francis Scheid (Feb. 24, 90)--Noted mathematician whose Golf Digest articles in the 1970s helped launch changes to the handicap system.
Sven Tumba (Oct. 1, 80)--A hockey/soccer star, he greatly influenced Swedish golf through course design and tournament promotion.
And the final passings mention goes to Barry Bremen (June 30, 64). Known as "The Great Imposter" for his ability to sneak into high-profile sporting events, Bremen slipped into three U.S. Opens, in 1979, 1980 and 1985, actually playing in practice rounds.