The Loop
Paired in perpetuity: McIlroy, Wozniacki can't escape their past
The problem with a high-profile relationship is that when it's over, it's not really over. The two in question will be paired in perpetuity.
Take the case of Rory McIlroy and Caroline Wozniacki, one the top-ranked golfer in the world, the other formerly the top-ranked player in women's tennis. Wozilroy, as the couple was known, decoupled in May. Each went on to enjoy a stellar season, which in McIlroy's case included victories in the British Open and the PGA Championship.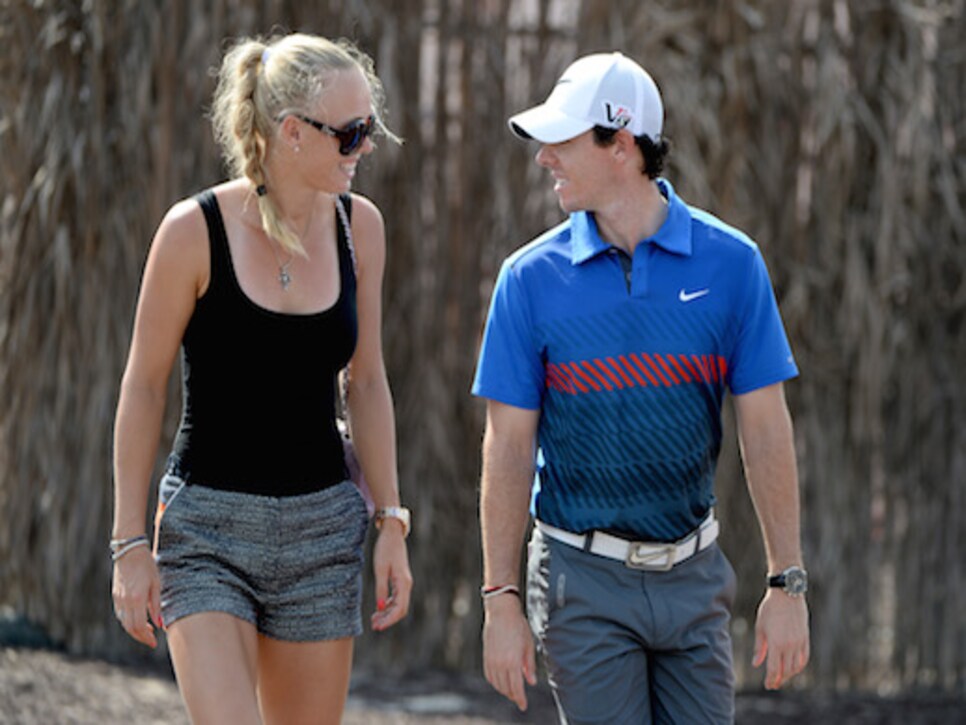 Yet even as each embraced the future, they've been unable to escape the past, as separate stories in the Daily Mail last week reminded us.
"McIlroy responded by smiling sheepishly, looking down at the ground and exclaiming 'Oh dear,' reporter Tony Jimenez wrote.
A day later, this headline appeared at the Daily Mail: "Watch out Rory McIlroy... Caroline Wozniacki is coming for you! Tennis star shows off her skills at the driving range." Wozniacki posted video of herself hitting a shot:
Um vídeo publicado por Caroline Wozniacki (@carowozniacki) em Dez 12, 2014 at 1:50 PST
"Rory McIlroy may not be looking over his shoulder just yet but his former fiancee's antics are sure to catch his eye," Hamish Mackay wrote.
Life goes on, of course, but apparently not without your past tagging along.