The Loop
Pair of Australian hackers pull ultimate prank by posing as pros to play in North Korea Golf Championship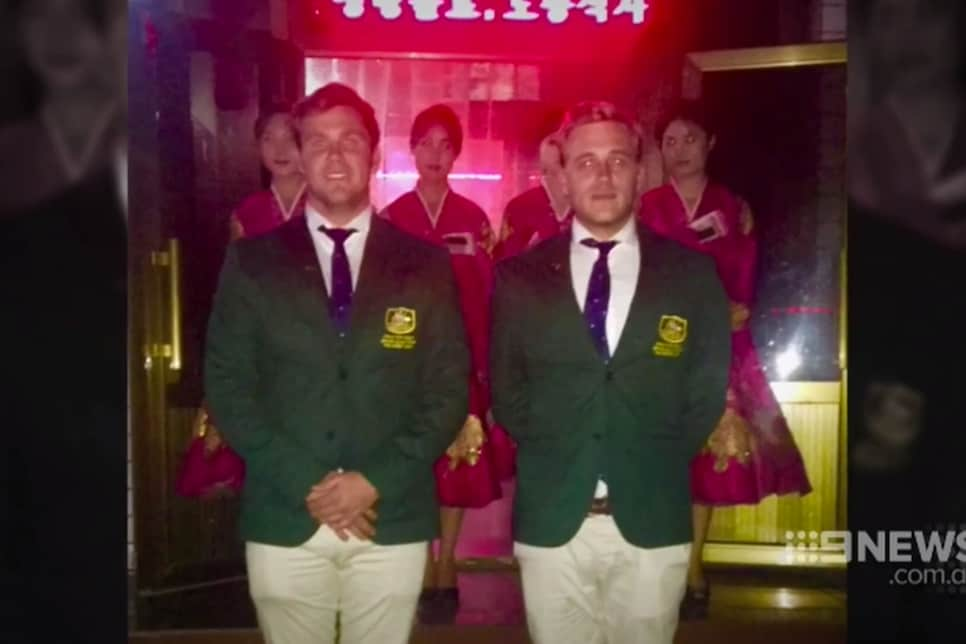 At their day jobs in Australia, Evan Shay is a builder and Morgan Ruig is a commercial real estate agent. But apparently, their talents in creating and selling translate to other activities as well.
The pair of Aussie hackers recently pulled off the greatest golf prank we've ever heard of by posing as pros to get into and play in the North Korea Golf Championship. And it didn't even sound like it was that difficult. Well, if you don't count risking getting stuck in North Korea.
"Originally, we said we're a couple of Australian golfers, and they said, 'You're the Australian team?' and we sort of, didn't say no," Morgan Ruig told News 9 in Australia. "So we thought, 'we better go along with this.'"
Going along with this included having these snazzy green jackets made up: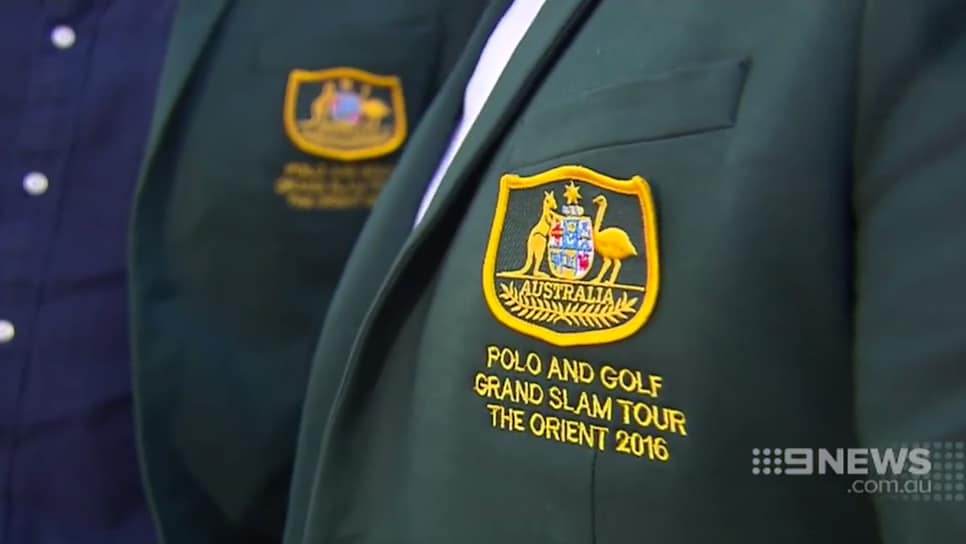 And going on official visits to places in the Pyongyang area: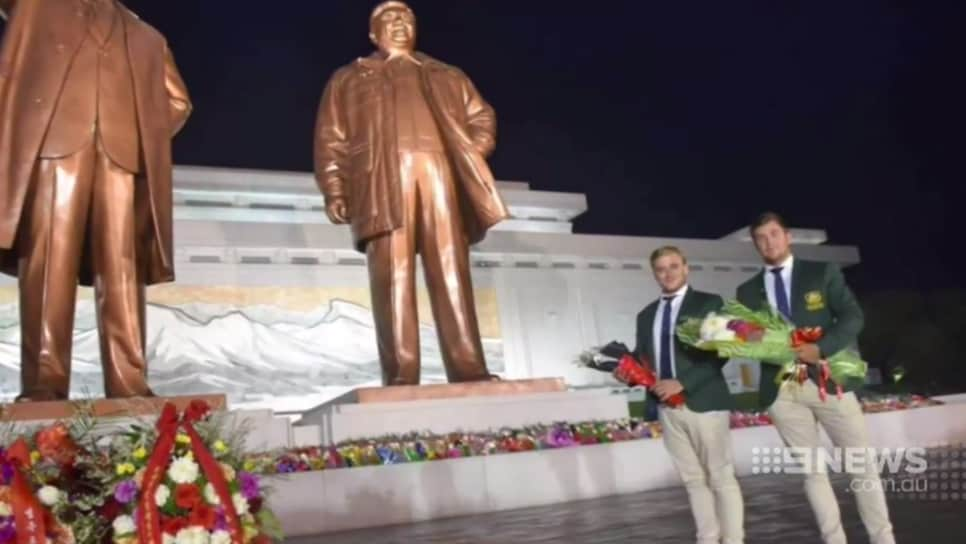 The pair had been playing in a polo tournament in Beijing when they heard about the tournament and decided to try to get in via email. They were a little leery about handing over their passports to get into the country, but it all turned out OK despite being exposed for not being pros (Ruig shot 120 the first day). They even managed to only finish second-to-last in the two-day tournament that featured 85 international participants: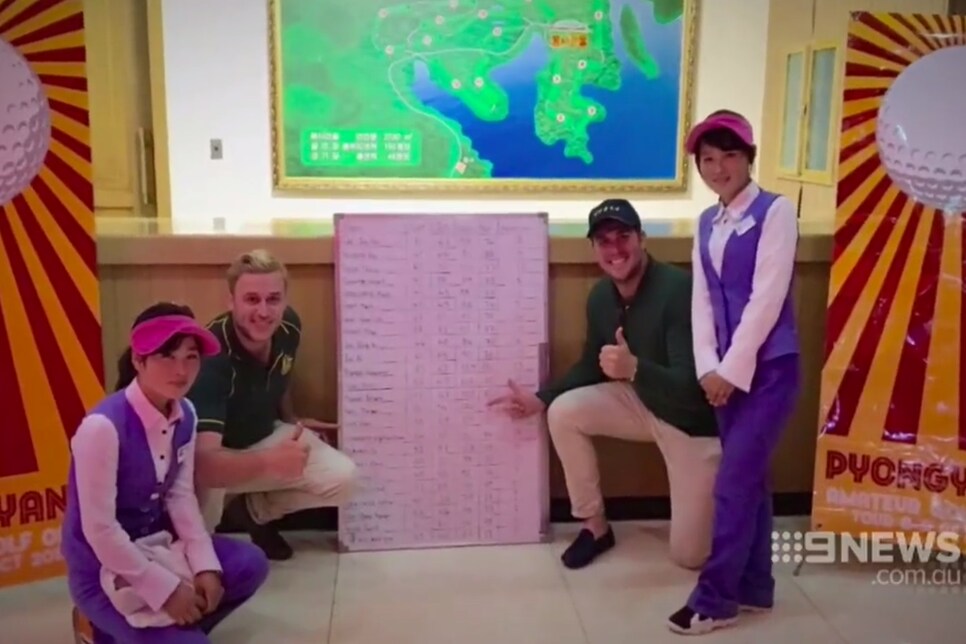 Check out the News 9 TV report on the daring duo:
So now that they survived to tell this incredible tale, they're done pulling off elaborate international ruses, right? Wrong.
"We found out the Somalian National Golf Open is in March, so we're going to try to go and back it up over there," Ruig said.