hot takes
Paige Spiranac weighs in on Lucas Glover's swamp ass, calls for PGA Tour dress code change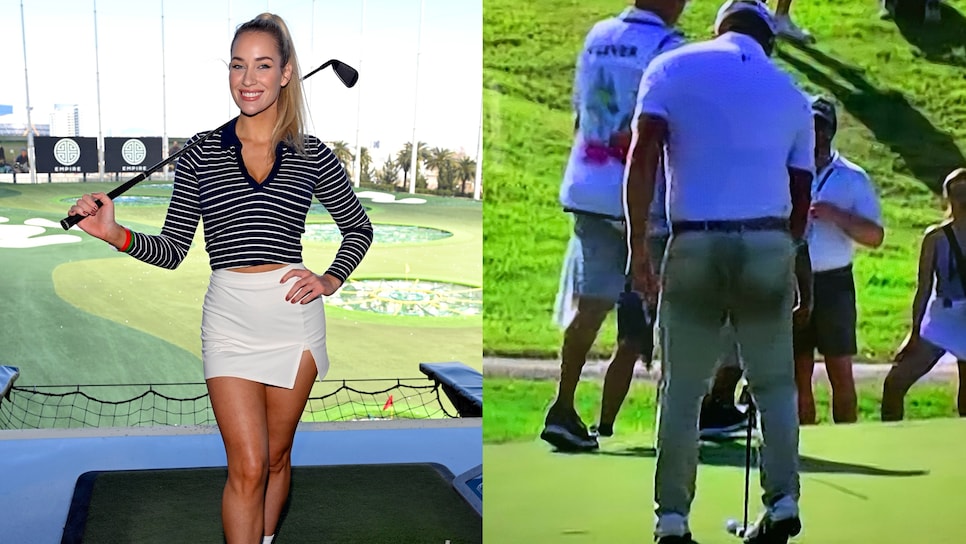 There's one thing and one thing only that golf fans are talking about this week: Lucas Glover's sweaty backside. It gives us no pleasure to continue writing about it, but news is news. You clicked the link to this story, so we're all part of the problem here.
The back-to-back PGA Tour winner has become the butt of many a joke after an unfortunate case of swamp ass turned into a main storyline at the FedEx St. Jude Championship. That said, he won $3.6 million and is fourth in the FedEx Cup standings, so things aren't too bad. He even has Paige Spiranac in his corner.
The golf influencer discussed the TPC Southwind heat, Glover's rise and a rules change that the PGA Tour should copy from LIV Golf in a video on Monday.
"The men on the PGA Tour should absolutely be able to wear shorts and the rule needs to change right now," Spiranac said. "Lucas Glover won for the second week in a row at a hot and humid Memphis. He also won for the worst documented case of swamp ass that we have ever seen.
"The guys were absolutely dying, they were sticking their hands in the ice coolers to bring their body temperature down. It is 2023, get it together, give the guys an option to wear shorts.
"I know a couple of you are saying out there 'it's tradition' and 'they want to look like professionals' but you are saying that in your air conditioning while on your nice cool couch drinking an ice cold beer. Of course, you don't mind but these guys are athletes playing in extreme conditions. Let them wear shorts!"
Spiranac is a golf-outfit extraordinaire, so if anyone has reputable takes on what pros should be able to wear, it's her. She went on to poll her Insta followers, and 90% of those that answered agreed that tour pros should have the shorts option.
LIV Golf began to allow its pros to wear shorts around the tail-end of 2022, and the Asian Tour followed suit. Even Tommy Fleetwood has pushed for shorts to be allowed when playing in extreme heat. TPC Southwind had highs around 94 degrees and "feels like" temps at 108 degrees. That's certainly "extreme heat."