Golf Dogs
Padraig Harrington played Wednesday's Irish Open Pro-Am with his two dogs (and they got access badges)
Usually when a professional golfer tees it in up in a pro-am, they're paired with some celebrity or CEO; maybe a fellow athlete from a different sport. Sometimes it's a lowly old golf writer, but usually there's some level of fame involved and, almost always, they're human.
On Wednesday at the Irish Horizon Open, Padraig Harrington tee'd it up with his two dogs instead, walking the fairways of The K Club with his pair of Bernese Mountain Dogs bounding alongside him. Fire up those feel-good engines and give it a watch.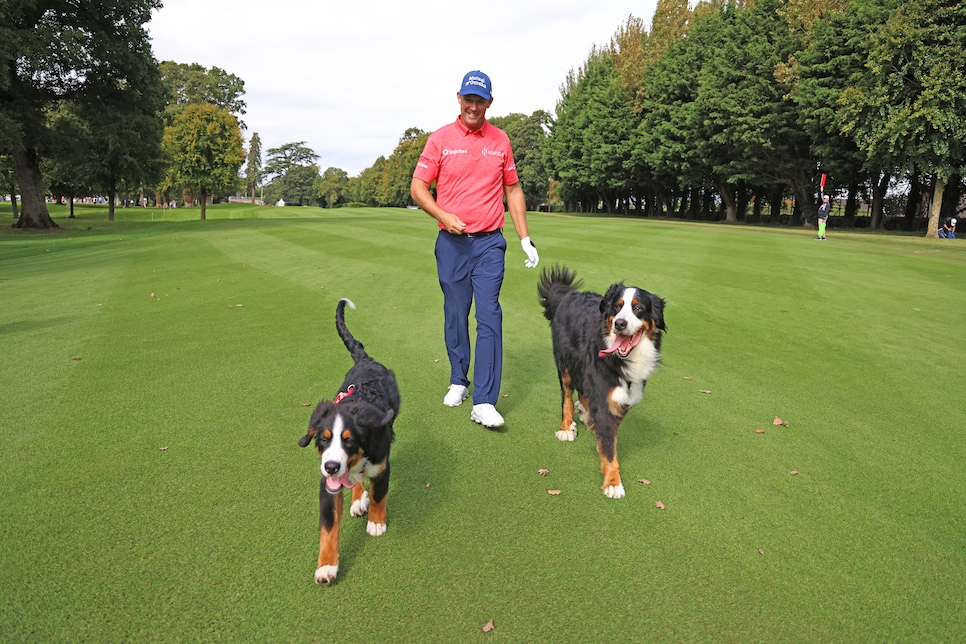 Best of all, both "good boy" Wilson and "good dog" Setanta got their own access badges for the event. Safe to say these will be proudly displayed above the kibble bowl for years to come.
Given Harrington's line of work, neither of these pups is new to the golf course, but Setanta is still learning the ropes from her big brother Wilson, having joined the family earlier this year.
With a little patience and a lot practice, Setanta will be a scratch in no time.