The Loop
Own one of the first American-made woods for $2,500
From the 1880s to the 1950s, Bridgeport, CT was an industrial powerhouse, producing everything from guns to cars to corsets.
For a stretch from 1895 to 1904, Bridgeport Gun Implement Co. even made golf clubs. They weren't just a line extension, either. The company used its expertise in making high-quality gun components to build some of the finest golf clubs of the era -- like this circa-1898 one-piece driver fabricated out of a single piece of wood.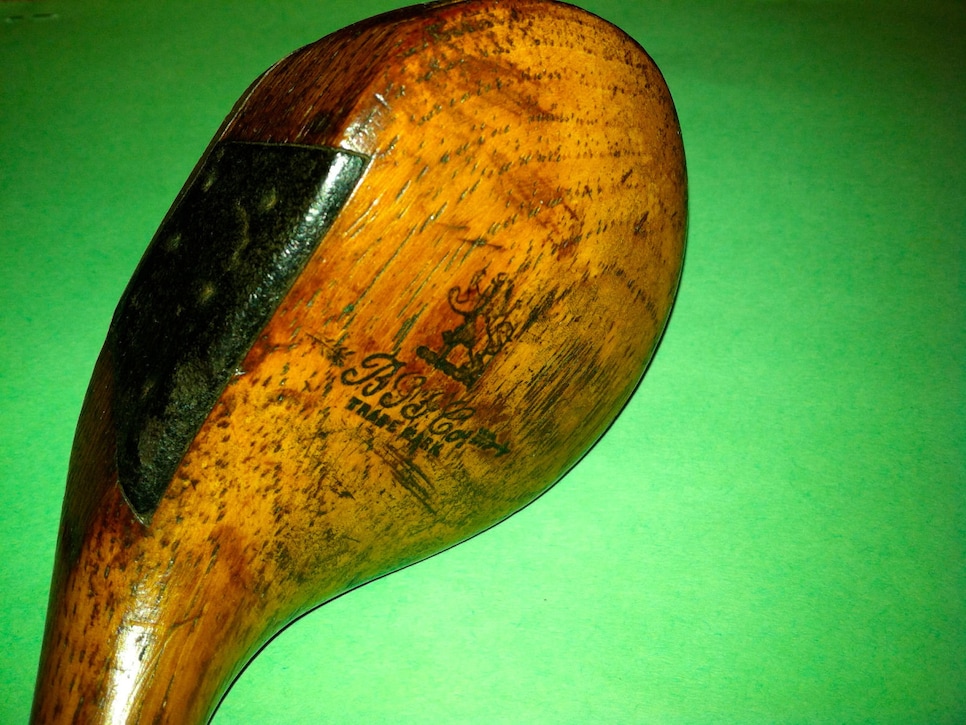 Forged BGI irons and putters are relatively common and run anywhere from $50 to $200 on the collector market. Wooden drivers of any kind from that era in good condition are hard to find, as the wood is susceptible to drying out and cracking.
The driver listed for sale is one built (and patented) by expert club designer John Duncan Dunn, who in addition to supervising BGI's club manufacturing also laid out Quaker Ridge Golf Glub's original nine holes in Scarsdale, NY, and worked with William Travis in designing Ekwanok Country Club in Manchester, VT.
The skill it took to hand-make a one-piece wooden club is evident in the picture, but it's also easy to understand why the beautiful hickory clubs with the leather face inserts didn't catch on. They reportedly didn't produce any more distance than conventional clubs, and if the shaft broke you were out of luck. The entire club had to be replaced.
Don't go getting any ideas, TaylorMade.