FIRE PIT COLLECTIVE
Is it time to abolish the World Ranking?
Editor's Note: This article first appeared in Fire Pit Collective, a Golf Digest content partner.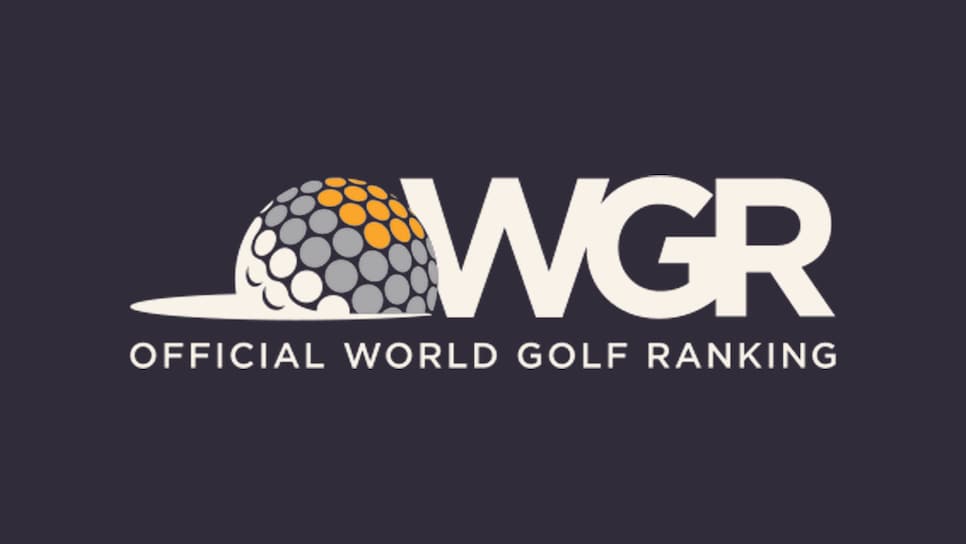 A friend called the other day and asked if I had heard about a comment that Davis Love III made.
"No," I said. "What was it?"
"Something like, 'Get rid of the World Golf Ranking.'"
I clicked off the call with a full head of steam. What a brilliant idea. Get rid of the Official World Golf Ranking!
Who needs it? It's a real thing, in as much as it exists. But it's not a true real thing. You can pretend there's a systematic way to rank professional golfers playing all over the world in all manner of tournaments on all manner of courses. But in the end it's a subjective list that is dependent on criteria that have been put into a formula in the first place. Just because a computer spits it out doesn't make it true.
Oh, in case you don't know: The World Ranking List was an invention of Mark McCormack and Tony Greer, back in 1986. McCormack was the founder and chairman of IMG. His clients included a stable of international stars, including Greg Norman. "One of his goals was to get more of his international players into more tournaments so they could make more money so he could make more money," Deane Beman, the former PGA Tour, told me in a telephone interview. "It wasn't altruistic."
Beman, by the way, was a renegade as a commissioner, and he was brilliant at it. As a retired commissioner he is the ultimate company man. He does not think the World Golf Ranking system should be eliminated. He does like the PIP payout system. He does believe that in recent years the PGA Tour's FedEx points ranking system has been a better measure of excellence over the course of a year than the money list that he came up on as a player. I liked the money list. Or, as it used to be called on the European Tour, "the Order of Merit." How charming!
Charm, as a quality of professional golf, is dying a slow and painful death. At least we still have Tommy Fleetwood and Francisco Molinari.
I asked Beman whether he ever served on the World Golf Ranking committee (he did not) and about his relationship with McCormack. "Before I became commissioner [in 1974], we were pretty close, but not afterward," Beman said. "My job was to look out for all the players. He was looking out just for his players."
It's funny because it was true.
Beman (below) is a country music fan. I asked him if he had an official world ranking of his favorite country singers. He said he did. First he said Merle Haggard. But then he wanted to get Waylon Jennings way up there. Or should it be Glen Campbell? Or Willie Nelson? And how would you count the Gatlin Brothers, as there are three of them?
So it's subjective, right?
"No," Beman said. "I can give you a definitive list. Sixty years of experience."
We were having some holiday fun.
He said, "It's like asking,'Who's the best player of all time?'"
I would say you can have an opinion, but that's all it is. Is it Nicklaus? Woods? Bobby Jones? Ben Hogan? Mickey Wright? A fun conversation but not a useful one.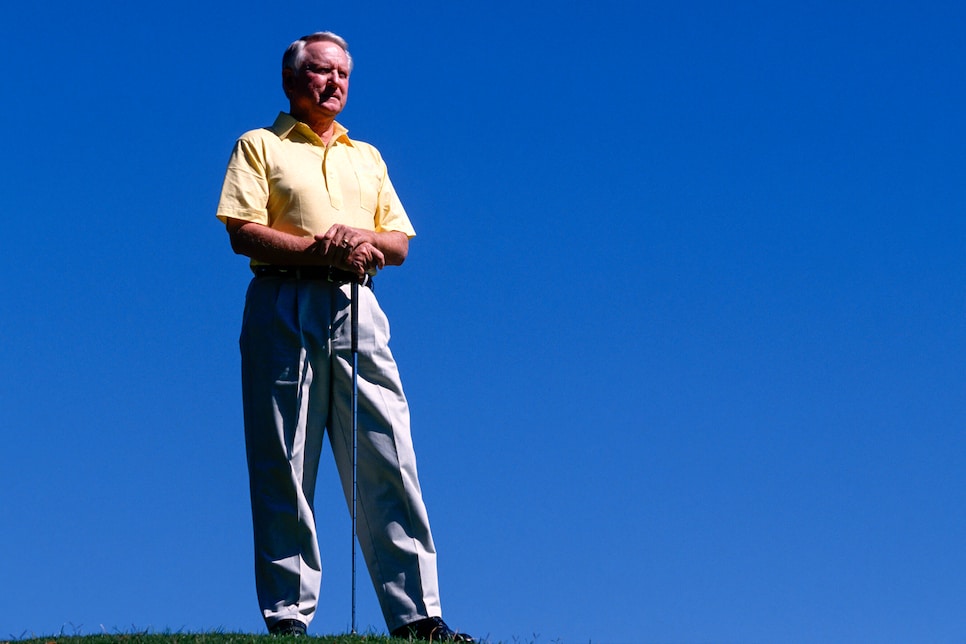 To keep the musical theme going here—and pretty soon we're all going to be tired of Bruce's version of "Santa Claus is Comin' to Town"—Google this: Who are the best guitarists in history? Rolling Stone conveniently provides a top-100 list. Here are the top 10.
You might reasonably ask: How can Jerry Garcia or Jorma Kaukonen or Springsteen or Andres Segovia (check him out) not crack the top 10?
I called my close personal friend Davis Love III, and I congratulated him on producing an idea that makes sense in this tortured golf year.
Note to self: Do not bore these nice people, on this grandest of American holidays, with your opinion of the complete ridiculousness that is this PIP handout. But:
If you want the rich to become richer, if you want to keep them on the PGA Tour and away from the LIV Golf thing and any other professional golf league, give them outrageous bonuses on the basis of where they finish on the annual money list. The money list is ruthlessly efficient. Tiger Woods has been the leading money winner 10 times. I've covered Tiger Woods since he was an amateur. I guarantee you he is embarrassed to be the grand PIP winner for 2022, a year he barely played. Tiger's whole thing is earn it, earn it, earn it. That's what made the Tour the Tour. But it's not like he's not giving the money back.
(My brother will sometimes say to me, Stay on the main road. Good advice that is hard for me to follow.)
Davis: "Well, maybe not get rid of the World Ranking. But get rid of it as a criteria for the majors."
Somebody got to him! Somebody got to my close personal friend Davis M. Love III!
OK, that's a cold bucket of water on my head of steam, but even that would be a good start, though it will never happen.
LIV Golf, understandably and I would say fairly, wants its players to earn OWGR points. (The acronym alone is offensively unpoetic.) A player's OWGR is a primary way to get into golf's four major events. When Davis played in his first Masters in 1988, the tournament was still basically an invitational. There were a handful of ways to get an invitation, like winning on the PGA Tour or being the U.S. Amateur champion. But the OWGR, even though it already existed, was not a path to an invitation. Being a noteworthy player from overseas was. The lords of Augusta invited players from Japan and Australia and Thailand on that basis. Now, being in the top 50 on the OWGR list at the end of the previous year is one path in.
That's not good for LIV players, who aren't earning any World Ranking points playing LIV events. And they are barred from playing PGA Tour events. A fundamental concept of golf, at every imaginable level, is fairness. No matter how you feel about the LIV series, you could make the case that's not fair. I would. The OWGR list gives the appearance of fairness, but that's all it does. See Jon Rahm or Andy Ogletree if you want more on that.
Love believes that small-field, 54-hole, no-cut events, the essential formula of LIV Golf, should not get World Ranking points. Beman feels the same. If there was no ranking, there wouldn't be a problem. If Hudson Swafford wins three LIV events, the people behind the Masters and the other majors can decide if that is worthy of a spot in the field. They're not going to want to be put in that position, because they don't want to be in the subjective-analysis business. Easier to rely on a computer with its pretending not to be subjective.
Here's the "governing board" of the OWGR: Peter Dawson, formerly of the R&A, chairman; Will Jones from Augusta National Golf Club; Keith Pelley from the DP World Tour; Seth Waugh of the PGA of America; Jay Monahan of the PGA Tour; Martin Slumbers of the R&A; Mike Whan of the USGA; Keith Waters of the International Federation of PGA Tours.
That's more a club than a governing board.
To repeat, a fundamental value of golf, a game that is often cruelly, quote, unfair, is to achieve fairness where possible.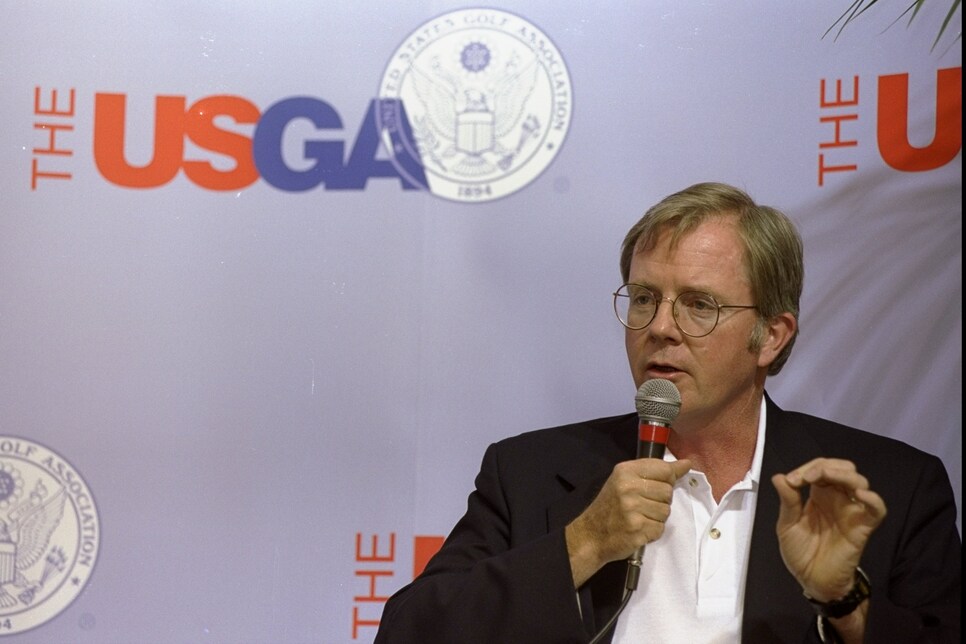 I'm going to give the last word here to my friend David Fay (above), the retired executive director of the USGA, because he is as insightful about the game at its elite levels as anybody I know. Here he is, proving that you can be literate by text:
"Ahh, the Official World Golf Rankings kerfuffle. If there were no OWGR, what would replace it? Having some kind of printed eligibility list, albeit subjective, is beneficial.
"Let's face it, we live in a world of subjective lists and rankings. Colleges (academic). Colleges (football playoffs). Restaurants. Doctors and lawyers. Golf courses. Automobiles. EVERYTHING in this world is ranked, subjectively.
"This morning, I looked at the final results from the Saudi tournament. Many recognizable names. Rory [McIlroy], Jon Rahm. The tourney at Sea Island? Brian Harman was the only name I readily recognized. (You can tell I've ceased having much interest in the weekly Tour events.) So I agree with Rahm: There's a big flaw in the system.
"It seems to me that the leading professional tours, especially the PGA Tour, have far too much of a voice in determining points. This practice goes back to 2008, or thereabouts, when the Tour pushed for a pile of points to be given to Tiger's 12-player invitation in the Bahamas. I recall saying to Tim Finchem at the time, 'Tim, what is going on here?'
"And now you toss the LIV Golf tour into the mix.
"At some point soon, I imagine, a top-tier labor mediator, like the late Theodore Keel, will be brought in and get it sorted out, and there'll be a reconciliation of some kind.
"But I'm meandering. To your question, my recommendation is for OWGR to remain in place, but to consist of just the four bodies that host the majors: the Masters; the PGA of America; the U.S. Open and the Open. No professional tours—zero, none, zilch—would have a seat at the table. The four majors alone will determine eligibility for the majors. And among the Big Four, each of the majors will be entitled to include special exemptions of their own choosing. For example, amateurs in the Masters and the two Opens, club pros in the PGA Championship.
"As for the week-to-week eligibility for the PGA Tour events and the DP World Tour, leave that up to those tours. The four majors should have nothing to do with that decision-making. Sure the tours will howl at not having a seat at the table and a vote. But so what?
"I have every confidence the four bodies would do some horse-trading and work things out without requiring a chair. One can expect the leading tours to engage in some back-room horse-trading and lobbying. That's fine. But they don't get a vote. No seat at the table for any professional golf tour."
Thank you, David. Happy Thanksgiving to all, and to all a good night.