News
Out of the Darkness: How golf helped a teen with depression rediscover purpose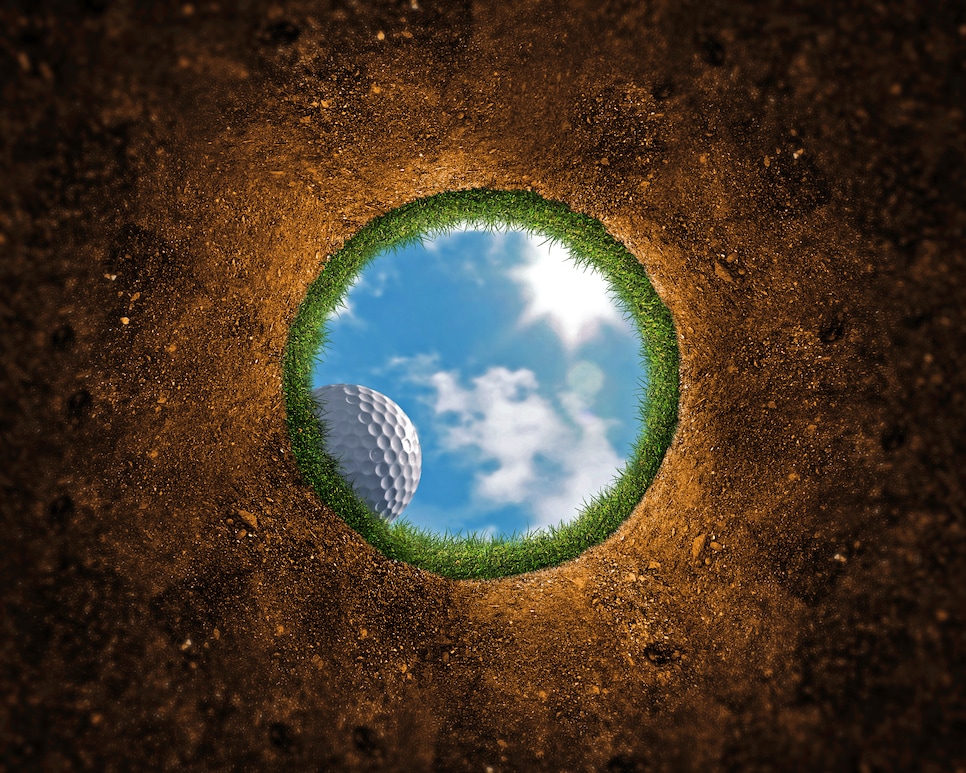 That Sunday felt like a typical Sunday. Sam Gerry, then 14, hit golf balls on a simulator near his home. Later he played Tiger Woods PGA Tour on the Xbox with his dad. It was February in the Boston suburbs, and real golf was still weeks away. But the game was never too far from Sam's mind.
It wasn't until the next morning that he felt something wrong.
Depression manifests itself in different ways. Darkness, despair, desolation—Sam Gerry felt all those things with time. What was strange, though, was what he noticed first, how the thing he cherished most had suddenly lost all importance.
"I woke up one morning and I felt it," he said. "And I knew it because I didn't want to play golf anymore. That was a huge red flag for me."
I knew Sam first as my college roommate's golf-crazed son. I had been impressed by his lefty swing on Instagram. We all had lunch a few months back when my boys and I were in town for a hockey tournament. Sam struck me as quiet, but thoughtful, mature for a 15-year-old—not uncommon among junior golfers. At the time, I had no idea what he was dealing with.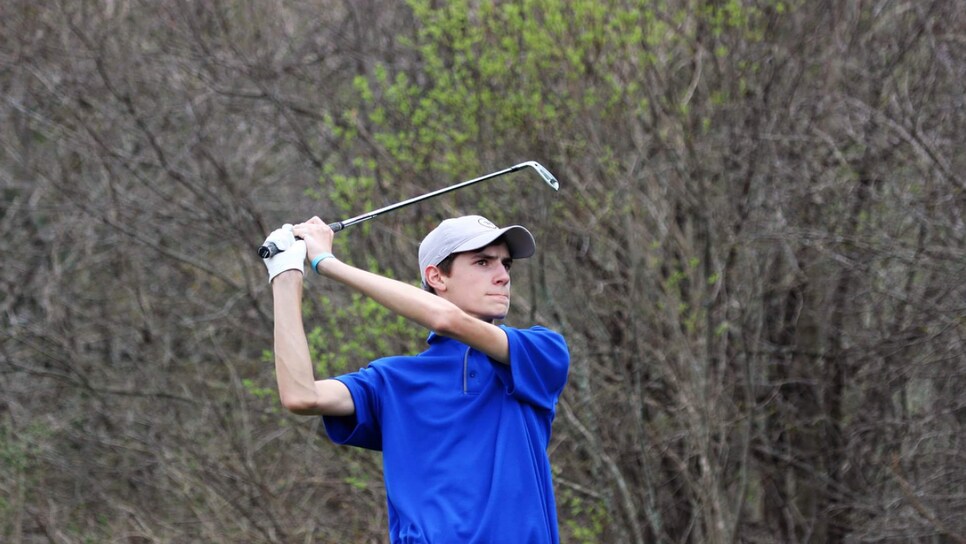 According to a 2016 study by the National Institute of Mental Health, 12 percent of adolescents experience a major depressive episode, defined as "a period of two weeks or longer during which there is either depressed mood or loss of interest or pleasure." Sam's first episode lasted months, a harrowing experience that made him question his desire to live, and which he initially disclosed to very few around him. Then last month he published a story on the American Junior Golf Association website explaining the battle he's had with depression and why he's raising money for suicide prevention.
It was a bold revelation for someone normally so reserved, so one rainy day last month I drove north from New York to Stoneham, Mass., to hear Sam describe the toll depression had taken on his golf and his life, and why he decided to go public with an ordeal so personal.
"It was mostly for kids my age to see they're not alone, to know that someone like myself and plenty of other people go through it," Sam explained to me. "Even people who seem to have everything going for them might be dealing with something you don't even know."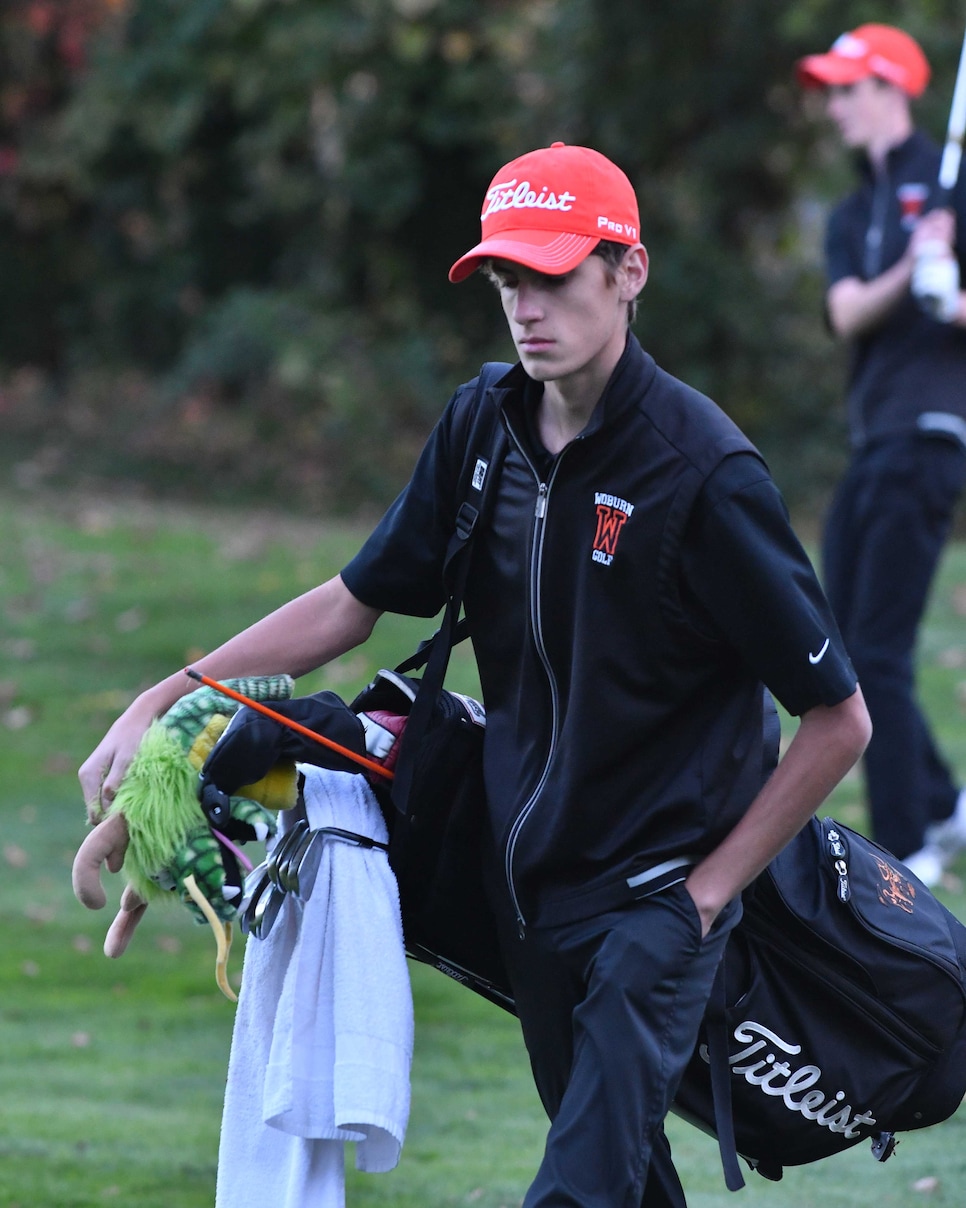 By the time Sam was 14, he was consumed with golf. He had played hockey with an elite program through elementary school, but at 12, when he first started toying around on the course with his dad, golf began elbowing in for attention. Then concussions from hockey started to mount, and his choice was simple. "I just decided I was going to stick with golf because I enjoyed it more," he says. He won junior club championships, started to compete in New England PGA section events. First thing in the morning, his instinct was to check his phone for golf scores, or to watch swing videos on YouTube.
Even that February morning when he first noticed something awry, he wondered if he could simply shake himself out of it. He pulled up a golf video. It was like an amnesiac confronted with a family member. The initial hope of recognition, but then … nothing.
"I was pretty shaken up after that," he said. "I was like, What could this be? My parents always worried I'd get burnt out because I played so much. But I don't think this is what it feels like."
The profound loss of pleasure, known as anhedonia, is a core symptom of depression, something Sam's father, Jason, said had appeared in his family before. But it's also indicative of the rising prevalence of depression and anxiety among teenagers. Theories abound as to why, although one recurring reason is the growing reliance on social media.
"In my opinion based on what I see in private practice, social media leads to less time interacting and it perpetuates negative feelings," said Lisa Schwartz, a New York-based psychologist. "If you spend time on Facebook or Instagram, you start asking why your life doesn't look as perfect."
Weeks dragged on, then months, and Sam's parents arranged for him to seek counseling, but the depression lingered. As spring approached, he forced himself onto the course, not because he really wanted to be there, but it was an opportunity to occupy his mind. His father describes Sam as a Type-A personality: driven, goal-oriented. But the goal now was not about shotmaking or scoring, but just not being swallowed into the fog. It was a vicious cycle. For several years Sam had enjoyed gradual improvement as a golfer, but now he had lost his desire to play and practice. Which led to him playing poorly. Which led to him not wanting to play golf.
"I just kind of plateaued," he says.
But at least golf was in the daylight. Nighttime was worse. Sam's bedroom was alone in the basement, and he began to dread retreating there each night, when his parents and brother and sister were upstairs asleep, and the darkness seemed to push in from every angle. "It was like another side of me took over," he said.
When Sam mentioned being aware of the washer and dryer and the various chemicals nearby, he sensed my blank expression looking back.
"You know," he said, as if to clarify, "the bleach."
I hadn't made the calculation until then—that there lay an opportunity to poison himself—but it was apparent he had.
"I never did anything, fortunately, but the thoughts were definitely there," Sam says. "And as I told my parents, it's not like these are thoughts I could just put in my back pocket. They were constantly there and they'd constantly come back."
It turns out in the midst of all this, Sam's grandparents surprised him with a trip to the Masters. The timing was purely coincidental, but remarkably, it helped. Sam recalls his change in mood as his plane touched down in Augusta, then eagerly trailing Jordan Spieth and Rory McIlroy when they were paired together on Saturday. His most vivid memory, though, was after the pairing had passed through Amen Corner, and he and his grandfather trudged back up the steep 10th hole toward the clubhouse. It was late afternoon, with most of the crowd on the other side of the course, and for the first time in months, he was reminded of something that vaguely felt like joy.
"For some reason it opened my eyes," he said. "I'm standing there at Augusta National. There's no one there and I'm looking at this huge slope that looks like it could be a ski slope, and it was just amazing. I don't know. It almost felt magical in a way."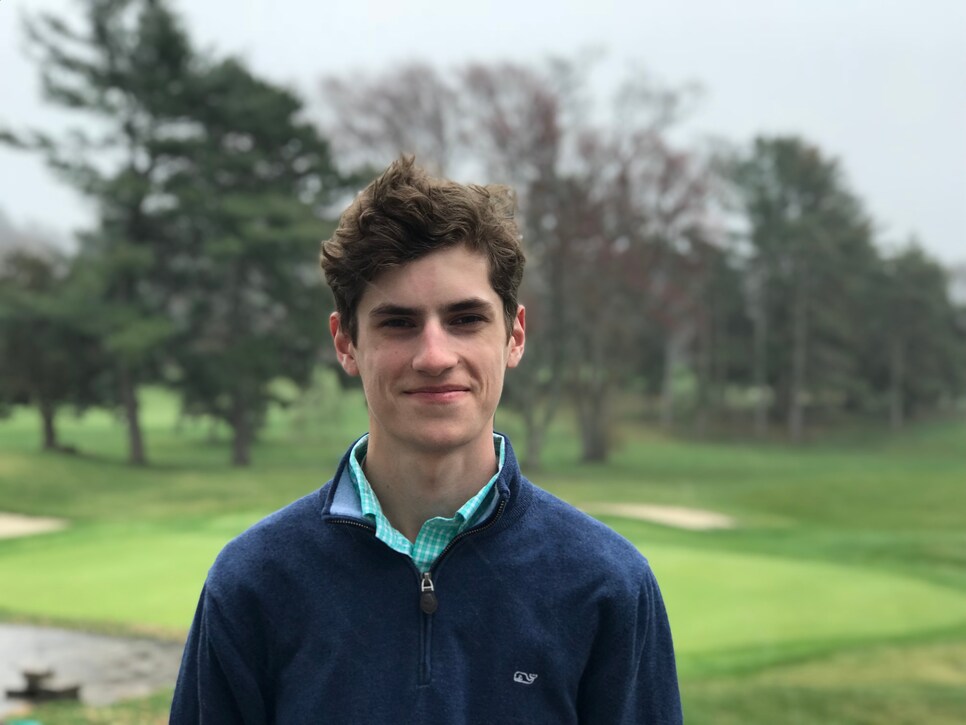 Golf courses don't cure depression. It doesn't work that way. When Sam returned to Massachusetts, his battle pressed on, but he tried to summon a new purpose.
"I sort of decided that if I wasn't living for myself, I was living for everyone around me," he says. "It's hard to think about others when you're going through this. But you do consider how your family might be affected."
What's apparent in talking to Sam was how mindful he was of his support system, that as alone as he felt, he could appreciate he had it better than most. While golf continued to be a source of frustration, he said he found solace at Woburn High School team practices thanks to his golf coach, Ben Bridgeo, who often emphasized atmosphere over results. At a time when Sam's relationship with golf was still precarious, it was just the right touch.
"I try to keep it all in perspective," Bridgeo said. "It's high school golf in Massachusetts. We're not all going to the PGA Tour."
As with most people close to Sam, Bridgeo was unaware of what festered beneath the teenager's surface. That all changed when Sam published his essay on the AJGA website. It was more than 700 words about the emptiness of depression and the dark thoughts that crept in at his most vulnerable moments. He referenced the support of his parents, and Bridgeo, who "found countless ways to brighten me up and make me happy on the course." When the story went live, Sam texted the coach the link without elaboration.
"I was emotional," Bridgeo says. "It wasn't something I was conscious of so to know I made that type of difference was really gratifying. … It was very brave, especially for Sam, because he's so quiet. To draw attention to himself to do that and know people were going to talk about him, it really took a lot of courage."
In recent months, Sam's depression has lifted, although he knows the cyclical nature of the condition suggests it might return. "And then I'll definitely get help," he says. But for now he's able to enjoy the game again, and he can take comfort knowing golf can still play a role in his well-being. Much as players like to joke about the toll the game can take on one's psyche, it is time spent outside and exercising, two elements proven through multiple studies to contribute to improved mental health.
What also doesn't hurt is that Sam is playing better, shaving his handicap down to 5, and recently embarking on a competitive AJGA schedule. Meanwhile, he continues to embrace his role as a unlikely spokesman. His modest fundraising goal of $1,000 was eclipsed almost immediately, and it's still going.
"It's been great," Sam says. "Many people I've never even met before have said some unbelievably kind words to me. To be completely honest, I wasn't expecting much, but it sort of blew up. It really means a lot to me that so many people care."