Giving Back
Our 11 favorite golf products that support the fight against breast cancer
*All products featured on Golf Digest are independently selected by our editors. However, when you buy something through our retail links, we may earn an affiliate commission.*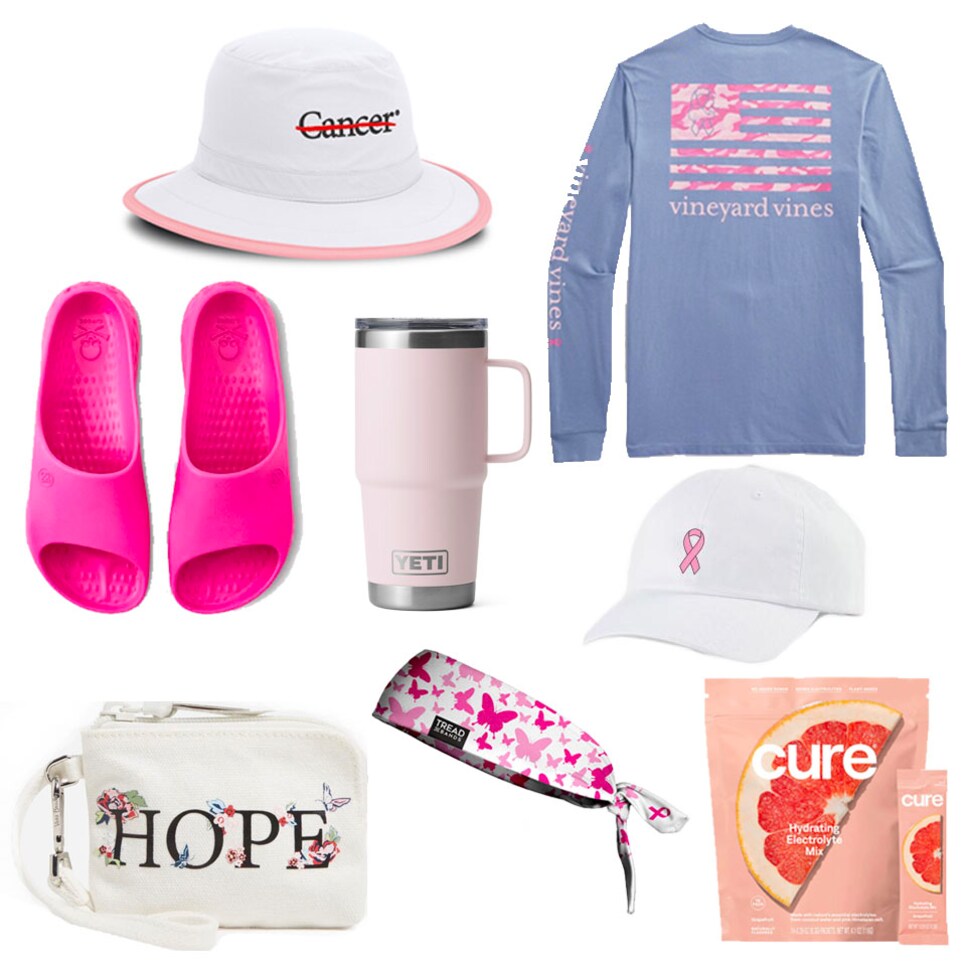 As October is Breast Cancer Awareness Month, thousands of organizations across sectors are doubling down on their support for the education, detection, prevention and treatment of breast cancer. Many golf companies are included; brands have teamed up with organizations to donate a percent of sales and help spread awareness. From apparel to golf accessories and more, we collected some of our favorite golf products that have a specific charitable purpose for breast-cancer awareness.
RELATED: How golf served as inspiration in one woman's fight against cancer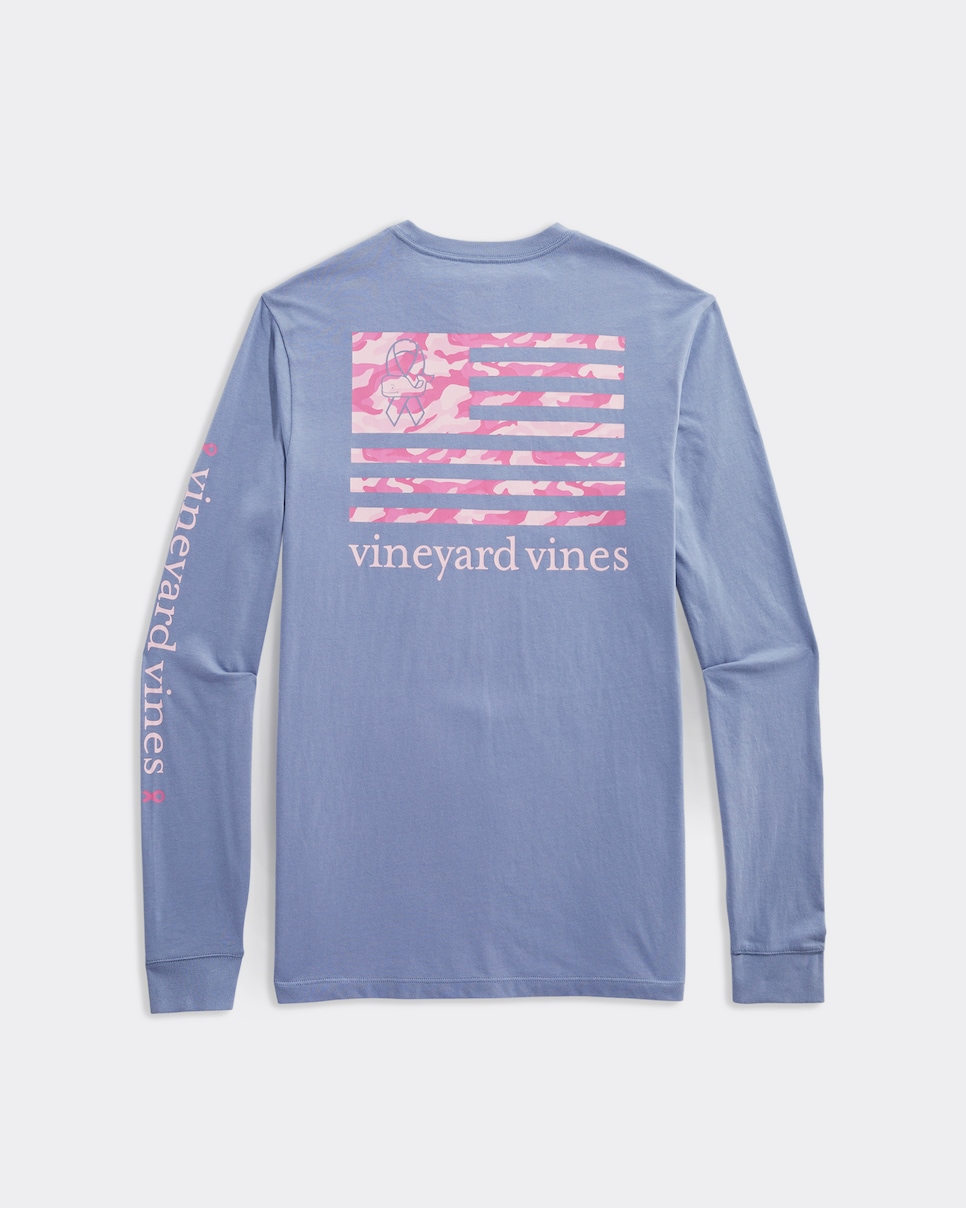 Vineyard Vines Limited-Edition Breast Cancer Awareness Camo Flag Long-Sleeve Pocket Tee
Vineyard Vines is donating a portion of proceeds from its limited-run collection to the Breast Cancer Research Foundation—an organization aiming to prevent and cure breast cancer by advancing research. The charitable line includes apparel, accessories and a few stationary items. 
More from Vineyard Vines' Breast Cancer Awareness Collection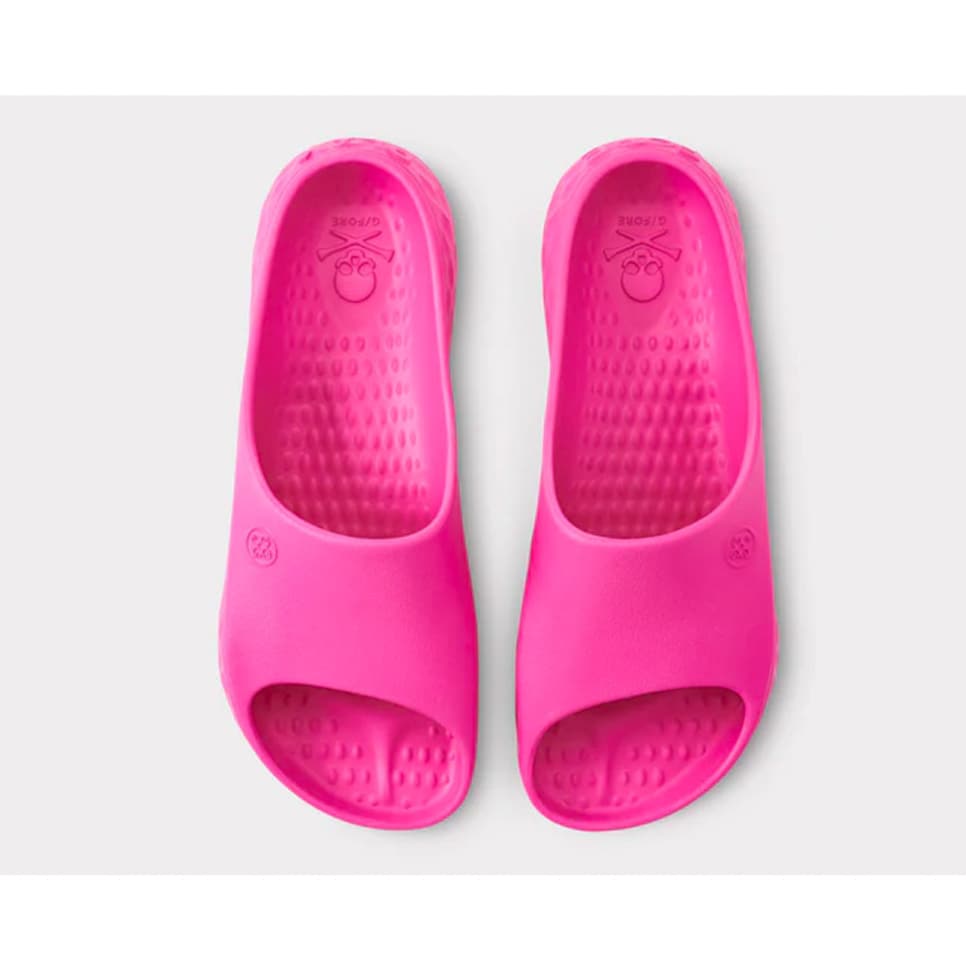 G/FORE UNISEX G/SLIDE STREET SHOE
The modern-favorite golf brand has an entire collection of golf shoes, polos, zip-ups, visors, skirts and other accessories in which a portion of the proceeds will go toward Play for P.I.N.K. to support breast cancer research. These pink slides are a trendy option to throw in your golf bag for knocking around after a round of golf, and the "Gallivanter" white golf shoes—with a blushing pink trim—make a more formal, yet still flirty, option for the course.
More from G/FORE's Play for P.I.N.K. Collection
Imperial The End Cancer Hampton Sun Protection Hat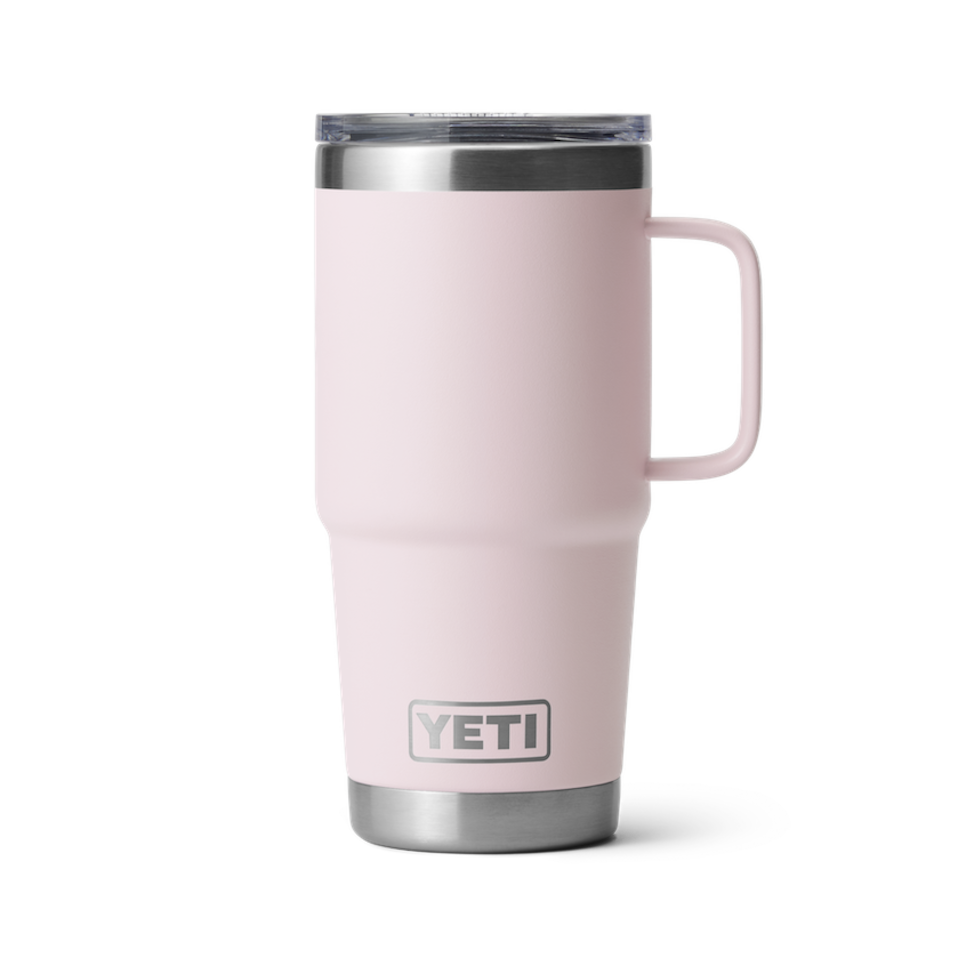 Yeti Rambler 20 oz Travel Mug
Yeti's limited-edition Ice Pink colorway has been released again to support Breast Cancer awareness. The brand is also donating $100K this month between their two charitable partners. The first is Boarding for Breast Cancer, which uses surf, skate and snow events educating young people about early detection, breast cancer prevention through a healthy lifestyle and providing support for those affected by breast cancer. The second is Casting for Recovery, an organization that provides healing outdoor retreats and fly-fishing outings for women with breast cancer, at no cost.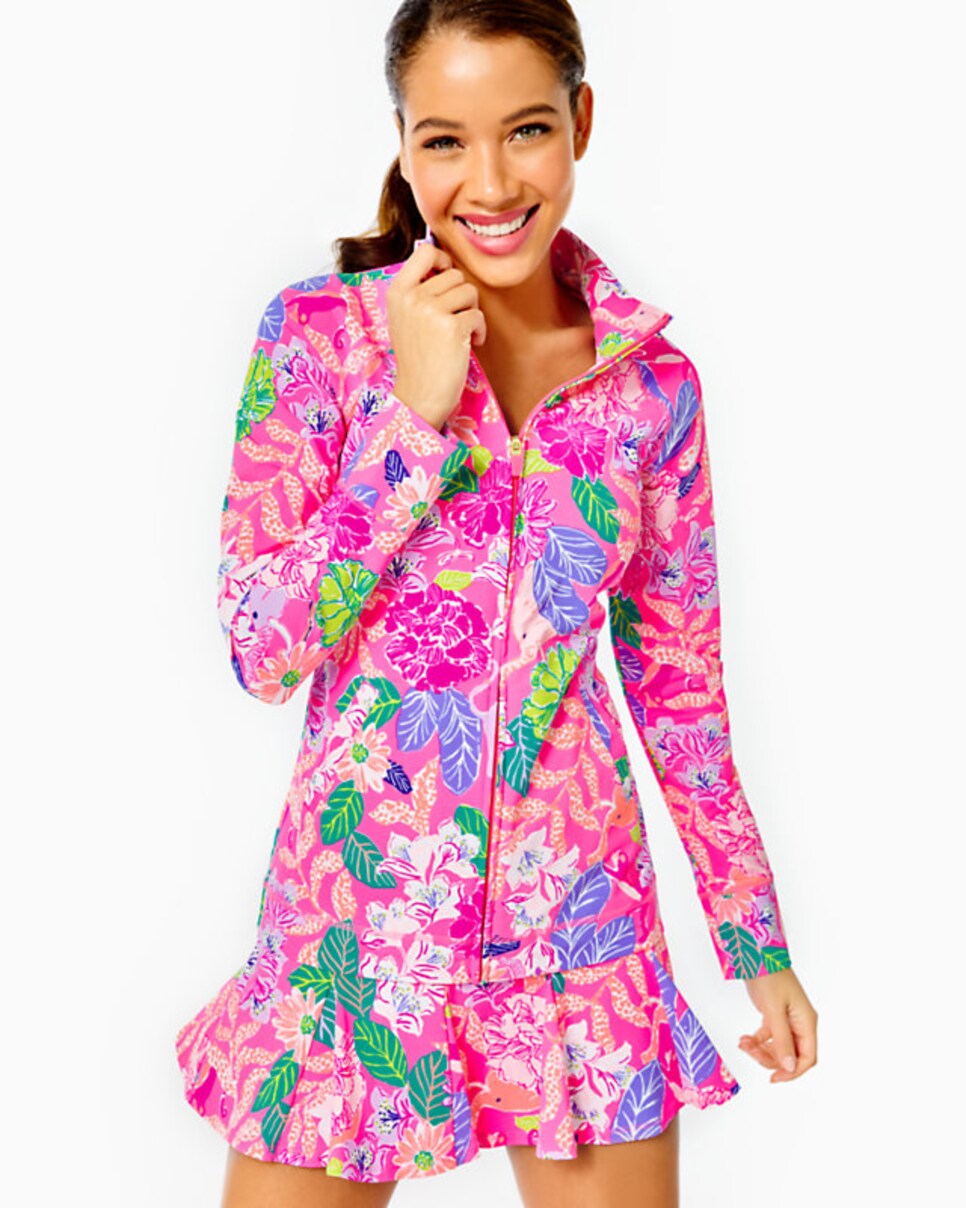 Lilly Pulitzer UPF 50+ Luxletic Brittana Jacket
For the fifth year in the row, Lilly Pulitzer has partnered with the Breast Cancer Research Foundation which helps fund the tools and resources doctors and scientists need to find a cure and ensure more people can live longer, healthier lives. The brand has created a punchy pink print for the occasion, with many athletic (and post-exercise) apparel options, including this zip-up, which is also made with over 75 percent recycled polyester.
Tread Bands All-Terrain Tieback
This headband is designed (and crafted in Pennsylvania) for adventurers of all sorts, which means it's perfect for golf in all kinds of climates. A portion of the proceeds will go toward the National Breast Cancer Foundation, which focuses on educating the public about breast cancer and the importance of early detection, as well as funding free programs to offer hope, resources and support for those diagnosed.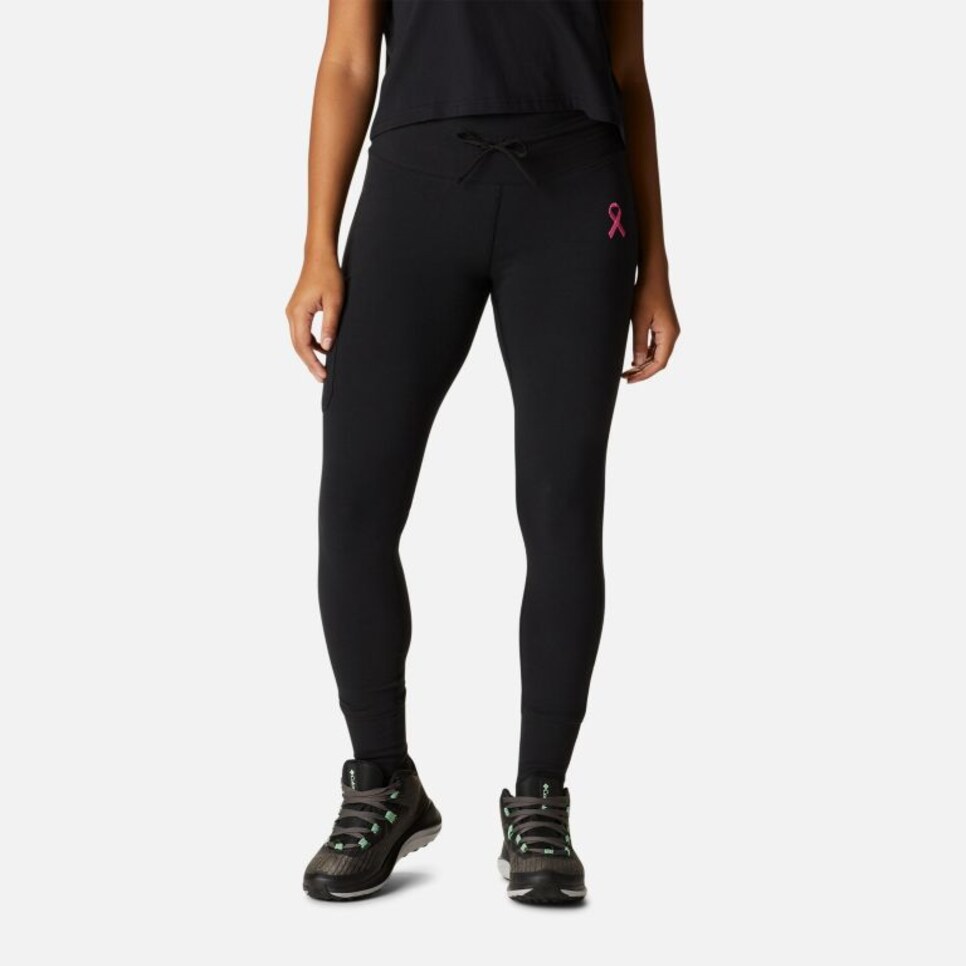 Columbia Women's Tested Tough In Pink Leggings
With every one of Columbia's "Tested Tough in Pink" products purchased, the brand will donate $1 to support the National Breast Cancer Foundation in providing free mammograms to those who need it. These black leggings feature a pink care ribbon to raise awareness, as well as pockets for convenient storage while wearing. The collection also features cozy and active hoodies, pullovers, long sleeve tees and zip-ups.