The Loop
O'Toole's approach to Sebonack? Slow and steady
SOUTHAMPTON, N.Y. -- Sebonack has proven a host of extremes.  Off the tee you're either somewhere on the acres of tightly-mown fairway, or you're stuck in the knee-high fescue.  The air here is either sitting low, hot and stagnant, or the wind is gusting off the Great Peconic Bay. When it comes to the greens, you're either in a position to make birdie, or you're not.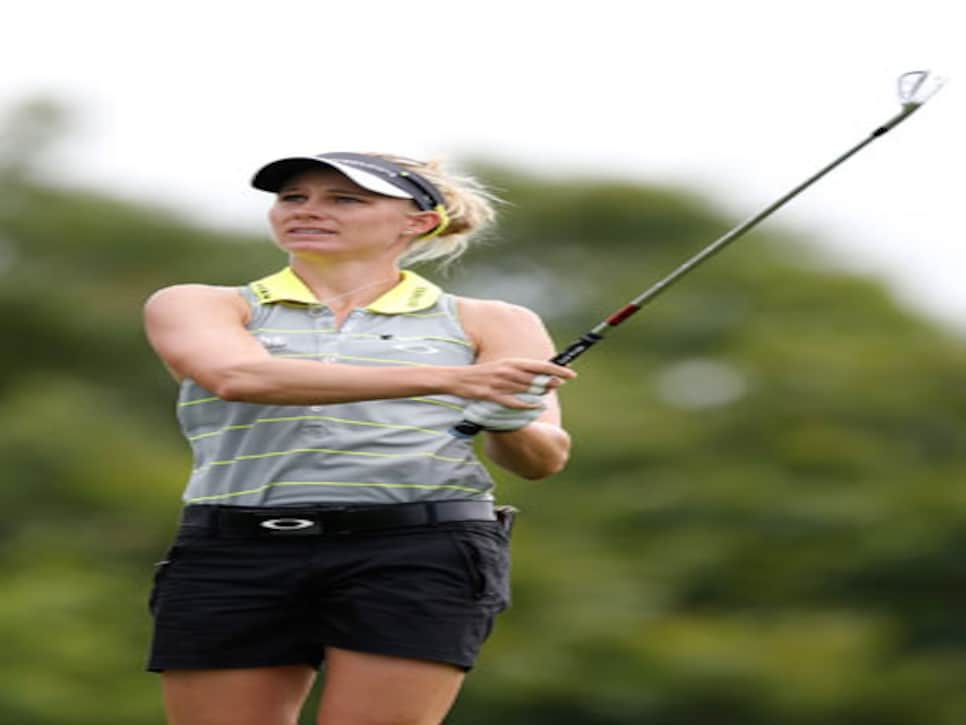 The greens are fast, rolling at just under 12 on the Stimpmeter -- but speed is expected for a U.S. Open.  Bunkers and fescue guard the areas around the greens, making it a gamble to go for certain pins.  But it's not just misses off the greens that could put you in a tough spot to make par from: the undulations of the greens themselves make getting to the hole a difficult task.
Ryann O'Toole (even par 72 in the first round) said that, "There were times out there that I gave myself 30- to 40-footers because I knew that was the best play instead of trying to get cute on some of these greens."  Tied for the lead in greens in regulation after the first round, O'Toole knows better than anyone that striking the ball well does not necessarily mean you're going to score under par here.
"These greens are crazy... There were a few times I hit good shots or missed shots just a little bit, and then you've got a putt from ten feet coming back -- and that's just one of those things you just accept."
At this stage in the game, O'Toole is just as unconcerned with going for the lead as she is about going for every pin. "I don't want to go and chase Innbee [Park] or anyone else that's having a good round. I'm not worried about it.  If you can shoot even for four days, you're going to be fine. Obviously people are going to say you're not going to win it [doing that], but I'll let the winning take care of itself."
Considering how well she's striking the ball, O'Toole's approach may seem conservative, but her focus is on the long run. "People always talk about the Open being the most demanding event you could get ready for. By the end of it you're exhausted. . . If I can go through the first rounds without stressing, I'm going to be in better shape."