The Loop
Opponents make back-to-back holes-in-one during match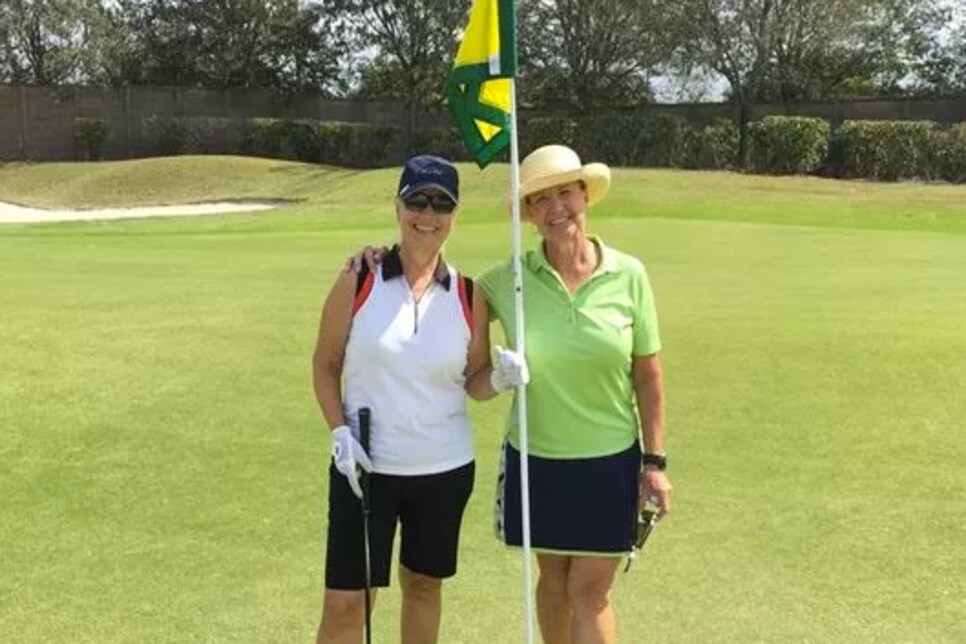 There's nothing more infuriating in match play than believing you've won the hole, only to see your opponent answer with an inexplicable shot. But most of us haven't been on the business end of a 17,000,000-to-one miracle.
Those are the odds of two average players recording an ace on the same hole, according to our research. A phenomenon that transpired earlier this week in Fort Myers, Florida. During a Member-Member Match Play Tournament at the Verandah Club, 68-year-old Judy Yanachik made a hole-in-one from 90 yards out on the par-3 seventh. Though you never want to let your guard down in match play, Yanachik had to be feeling confident. Alas, 62-year-old RosAnne Atkins had other plans in mind, knocking her 9-iron into the jar for the tie.
"We walk up there and both are there, right in the hole," Yanachik said to the Naples Daily News. "It was kind of funny -- one on top of the other."
You have to feel for Yanachik, experiencing pure euphoria, astonishment, confusion, anger and disappointment within a matter of moments. But that's the beauty -- some would say beast -- of match play.