The Loop
This Open Championship version of the Periodic Table of Elements is actually pretty cool
Under the category of "things in golf you wouldn't have thought existed, but are pretty cool once you find out they do," this Periodic Table of Elements of Open Championship legends is near the top.
From Rory McIlroy (2014 at Hoylake) to Willie Park Sr. (1860, Prestwick), designer Jonny Jonou documents every "champion golfers of the year" throughout history with this table. Talk about creative. A+, man.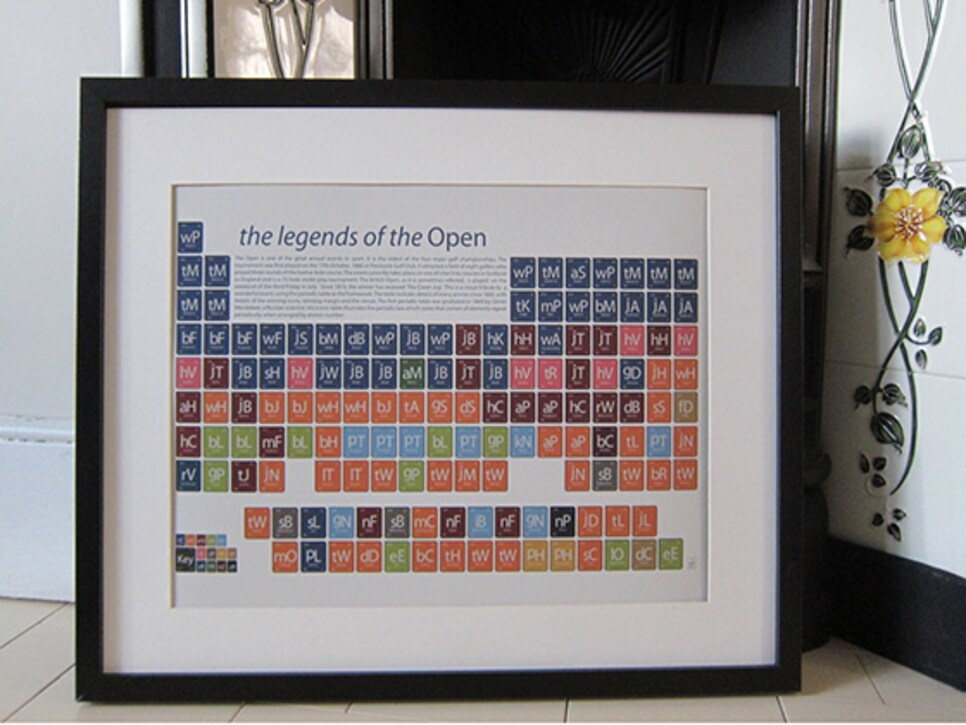 Each block in the table (£60) contains the name of the winner, the year (top left), the course (top right), the winning score (bottom left) and the margin (bottom right).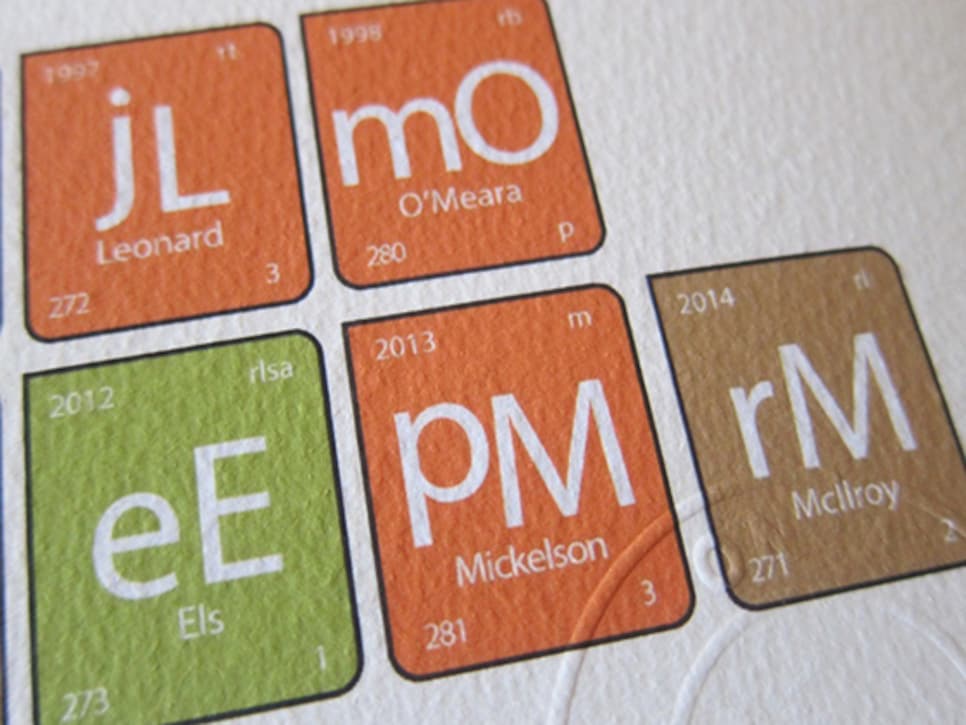 This is a great way to appreciate Open's history. Go back in time and look at the eras of golf. Walter Hagen winning four in eight years, or how about Peter Thompson's three in a row? That's a lot of "PT"'s in a row. Jack, Trevino, Tom Watson. All the way back to Tom Morris Jr. and Sr., Harry Vardon, James Braid and all the legends. Pretty cool.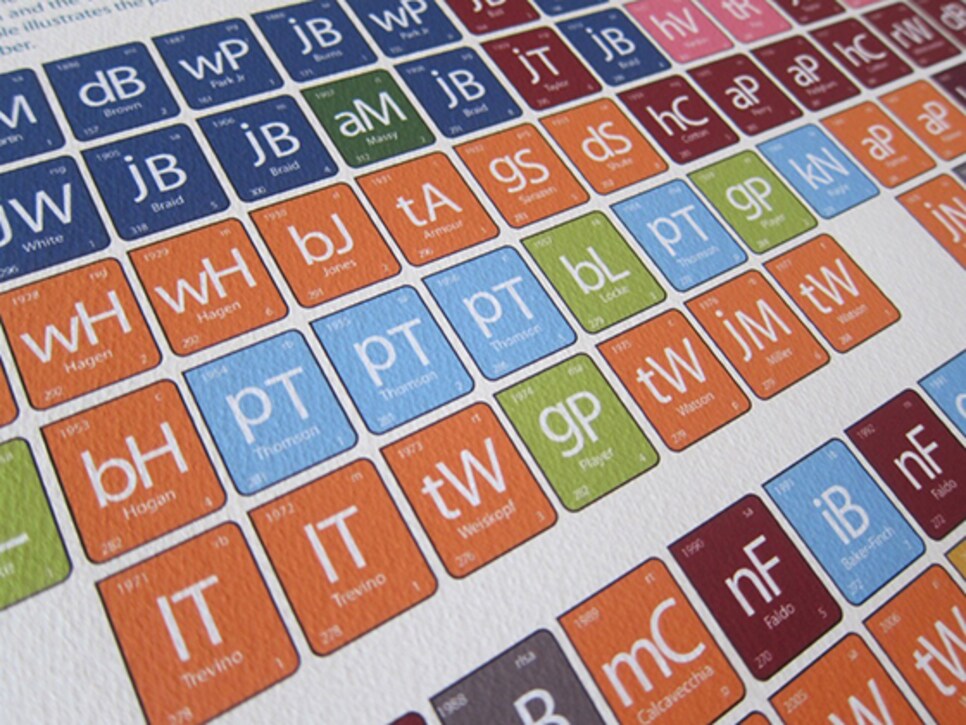 The website is onasixpence.bigcartel.com. They have more of these tables of all sorts, ranging from legends of the World Cup to the greatest horror films of all-time. It might make you a golf geek for hanging this in your office or house. But hey, who are we to judge?