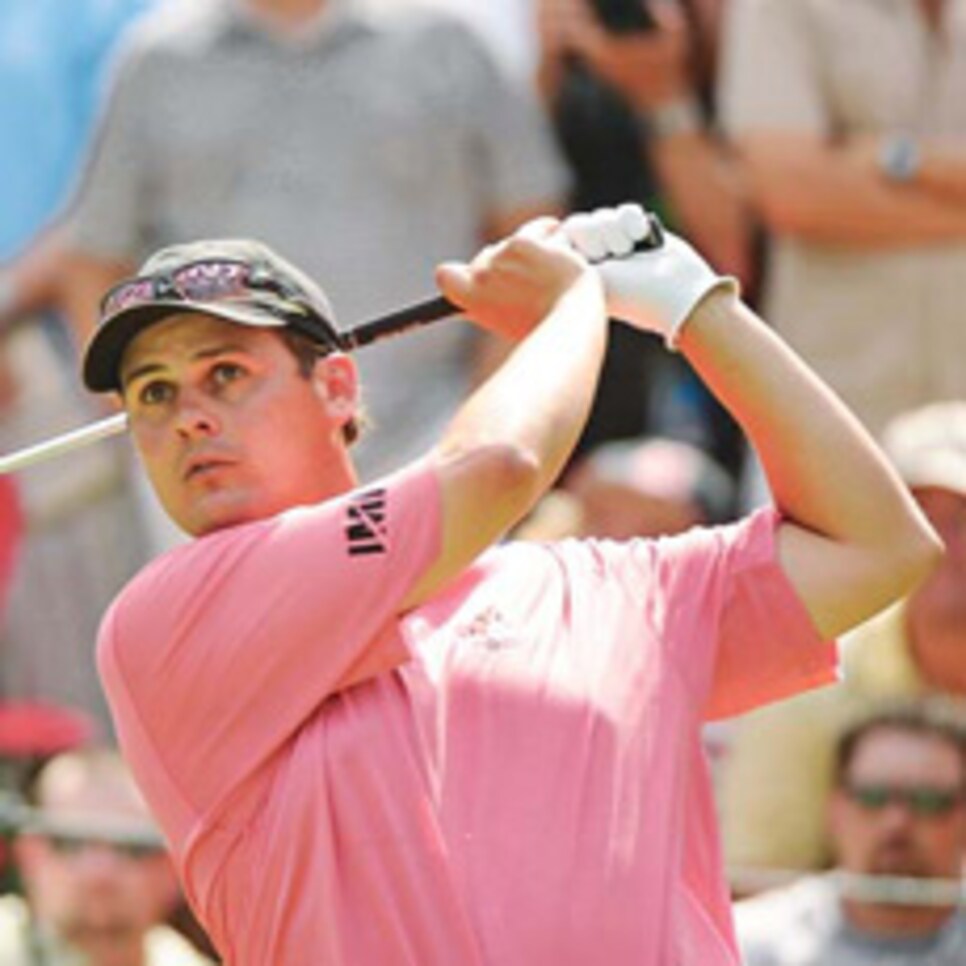 Quinney is known for his accuracy.
What do you do when you're too short for the NBA, too slow for the NFL, but thanks to really good genes, you have the hand-eye coordination of a world-class athlete?
"I'm the youngest of four boys, and all of them played Division I college sports of some kind, and my dad played basketball at Brigham Young University," says Jeff Quinney. "So I knew I was going to pursue a career in some sport. I just figured golf was my best bet."
Hard to argue with the choice. Since deciding on golf during his junior year in high school, the 6-feet-1, 190-pound Quinney has been successful at every level. He won the 2000 U.S. Amateur and the Nationwide Tour's Oregon Classic in 2004. It took another three years before he reached the PGA Tour, but since the start of his rookie season in 2007, he has eight top-10 finishes, including a runner-up at this year's Northern Trust Open near Los Angeles. However, it was at the Players Championship in May where Quinney proved he could compete under big-time pressure. In windy, fast conditions, Quinney shot a 70 in the final round and finished third.
"That's one of the best rounds I've ever played, but I always knew I could play at that level," he says. "My goal for this year was to get into the top 50 in the World Ranking, and I've already passed that [he was 49th in early June], so I guess I'm going to have to step it up a notch."
One strength of Quinney's game is putting (he was third on tour in putting average through the Memorial). Dropping a ball into a hole is something Quinney showed a knack for when he played high school basketball: He once made six consecutive three-point shots and seven in one half.
"When he's on with the putter, it's lights out," says former PGA Tour player Casey Martin, who grew up near the Quinneys in Eugene, Ore. "And now he's got the confidence in his swing to match. It's a good thing he stuck with golf because he's got a bright future in this sport."