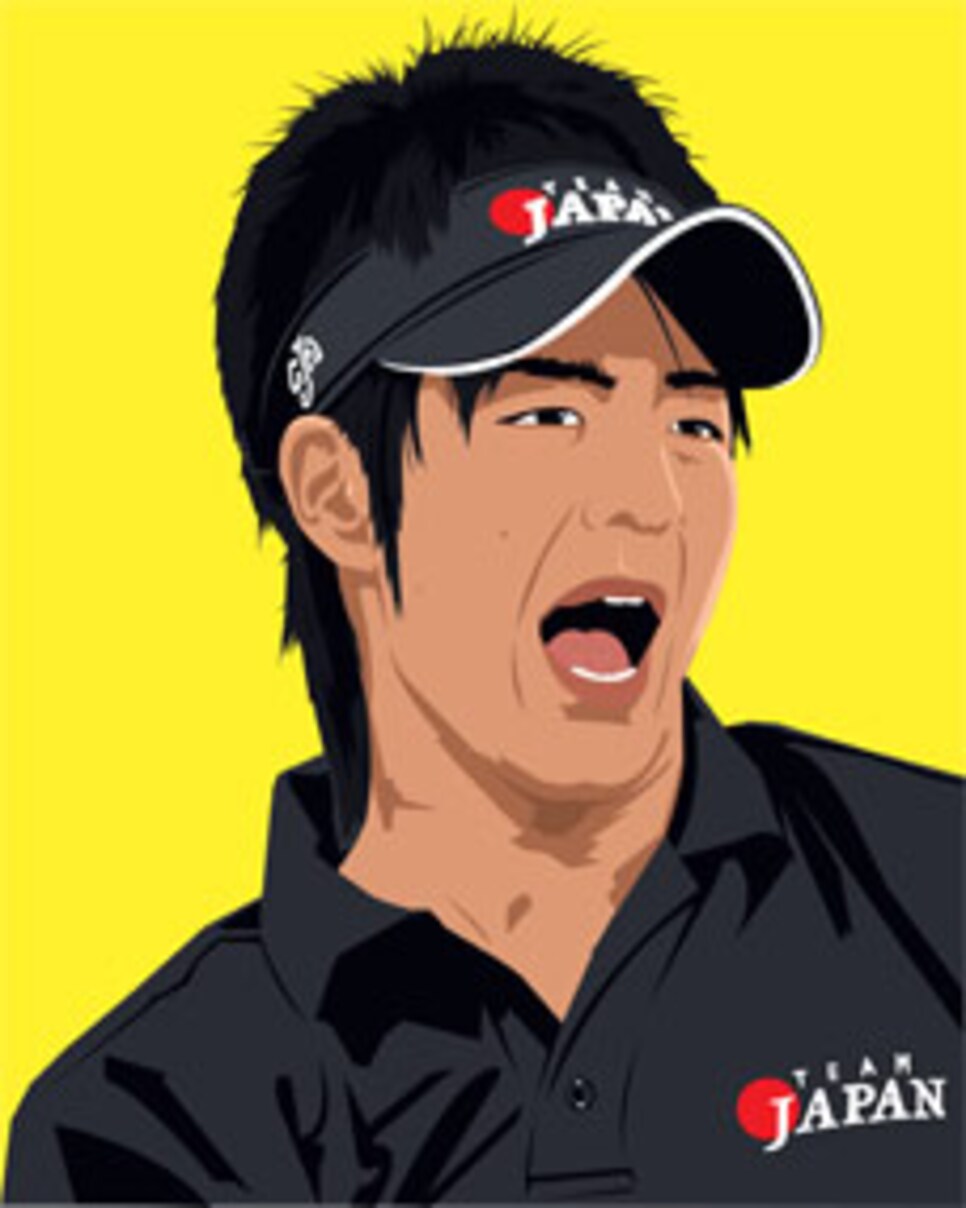 Not since the days of Jumbo Ozaki has Japan had a golfer earn the status of national hero, but a 16-year-old is close to doing just that after an impressive nine-month stretch in which he has revitalized the nation's interest in golf.
How did Ryo Ishikawa do it? For starters, he became the youngest winner of a Japan Golf Tour event when he won the Munsingwear Open KSB Cup as a 15-year-old last May. To compare, 1911 U.S. Open champ Johnny McDermott (19 years, 10 months) is the youngest winner of a PGA Tour-sanctioned event.
After Ishikawa's victory, he made the cut in several Japanese tour events as an amateur, including a T-32 at the Dunlop Phoenix in November. He also won the Japan Junior Golf Championship in August and decided to turn pro in January. His father, Katsumi, said Ryo will play the Japanese tour starting in April, which should increase its popularity.
"It was amazing not only to see how well he could play but also how much the galleries go crazy for him," says British Open champion Padraig Harrington, who tied for fifth at the Dunlop.
Ishikawa has become so popular so fast, a report in a Japanese newspaper said he has generated 6 billion yen (about $55 million) of economic growth for the nation's golf industry. The Japan Golf Tour, which dropped from 44 events in 1990 to 24 in 2007, added new sponsors such as Toyota and Canon thanks in part to his presence.
I hope to play in the Masters when I'm 20.'
Although Ishikawa is only 5-feet-6, 141 pounds, he averages more than 290 yards off the tee, and he seems to have the right blend of talent, charisma, looks and modesty. The "Coy Prince," as he his known by the Japanese media, told Golf Digest in an e-mail that he's not worried about burning out at an early age.
"I enjoy practice. I never get bored of it," he wrote through an interpreter. "I hope to play in the Masters when I'm 20. I have dreamed of winning the Masters since I first saw it on TV when I was only 10."
His lone scheduled appearance in the United States this year is at the Hawaii Pearl Open (Feb. 8-10) on Oahu.