News
Only New Jersey native in U.S. Women's Open field is in contention and not afraid to talk Trump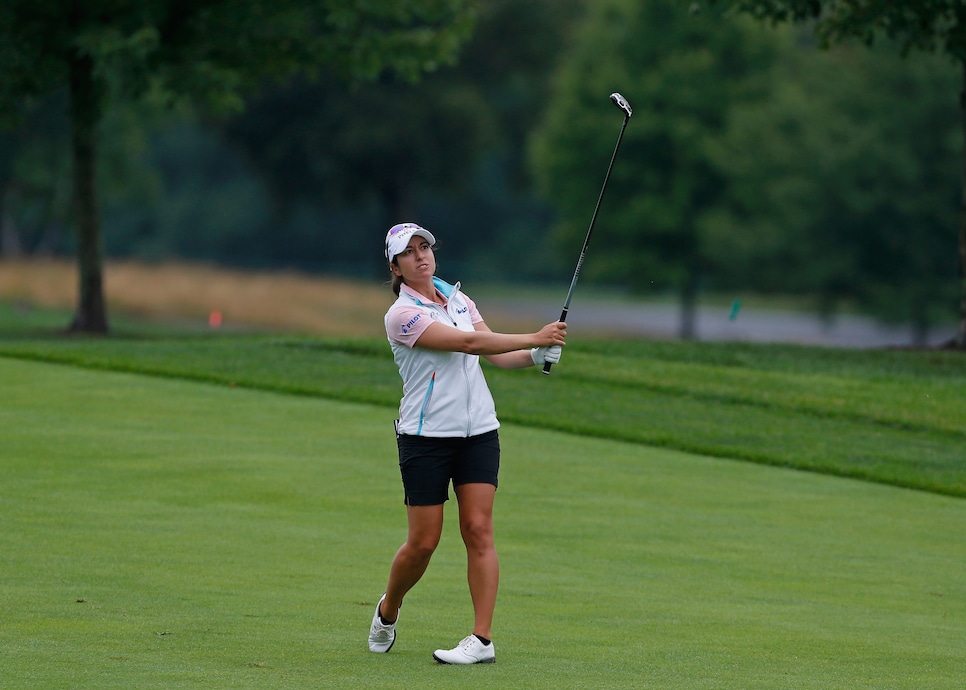 Matt Sullivan/Getty Images
BEDMINSTER, N.J. -- Marina Alex is a native of Wayne, N.J., just 39 miles away from Trump Bedminster. More importantly, to her, she's right in the thick of things at the U.S. Women's Open. Rounds of 71-70 have the former Vanderbilt All-American at three under halfway through the championship, and just a few strokes back of the leaders.
A victory would be somewhat unexpected for Alex, who's in her fifth year on the LPGA Tour and whose best career finish is a T-6 at the 2016 LPGA Volvik Championship. The 26-year-old has had some success in previous U.S. Women's Opens; two years ago she led after a first-round 66 at Lancaster (Pa.) Country Club, where she finished tied for 20th.
Alex, who has had four top-10 finishes this season, showed as much poise in the press room on Friday as she did on the golf course. Like every player who's come in to talk to the media this week, Alex was asked about the specter of President Trump and his connection to the championship. Before Alex finished her round, Trump had announced that he would be arriving on Friday afternoon and planned to attend throughout the weekend. He arrived shortly after Alex left the press room.
Alex was much more forthcoming with her answer than the vast majority of players have been this week.
"Regardless of your political affiliation and whether you are a fan of Trump or you're not a fan of Trump, having a president at a women's golf event is pretty remarkable," Alex said. "It's going to draw attention to women's golf that has maybe never been in our favor before. We have an unbelievable group of talented women playing golf right now. If it's allowing more people to see us play our game, I don't see anything wrong with that."