The Loop
One man's unique quest to get invited to play the ultra-exclusive Cypress Point Club
Everyone no doubt wants to play Cypress Point Club, but one man uniquely is on a quest to do so, to win what he calls "the lifetime golf lottery."
Peter Flanigan is an attorney with Eric Feig Entertainment and Media Law in Beverly Hills, Calif., who has created a blog, Re-Gripped, to document his quest, which is now on its 47th day.
"I grew up in upstate New York, a landlocked portion of the country, and I've always been drawn to areas on the coast and the seas," he said. "I would be watching the Pebble Beach pro-am and guys were playing Cypress Point."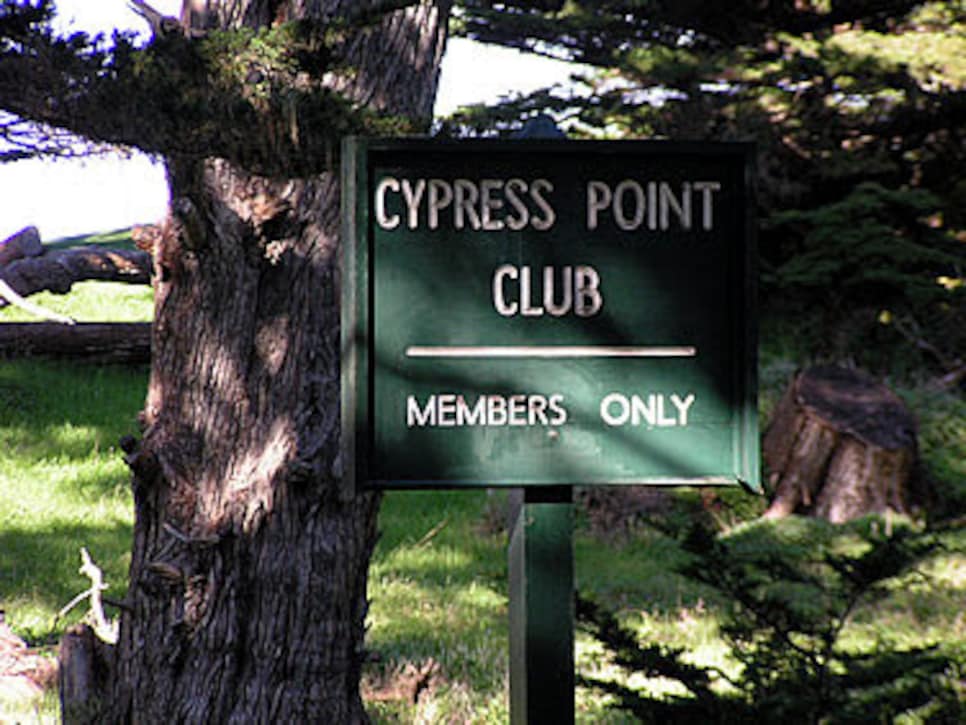 When he moved to Los Angeles, he began wondering how he might gain access to the Alister MacKenzie masterpiece, third on Golf Digest's ranking of America's 100 Greatest Golf Courses. "I started looking into it," he said. "There are a lot of great reports about people playing it, and a lot of great pictures, but no one actually is talking about how to get on it."
He began by writing a letter to Cypress Point's head pro Casey Reamer, "pleading my case," he said. "He told me 'no' in the nicest way possible. It was actually a great rejection. What a great guy. And he told me, 'if you do get on, come say hi.' that's great."
In the meantime, he has re-directed his focus to social media — Facebook, Twitter and LinkedIn — in an effort to find a benevolent Cypress Point Club member who might extend him an invitation.
"I'm also looking into the go-betweens," he said. "It seems like recently there's a lot of companies that have popped up offering possibilities to play private courses, Golf Odyssey and Boxgroove, that try to put you in touch with members. I'm exploring those."
He also is not averse to introducing himself to anyone wearing Cypress Point gear. He recently met in an airport a man wearing a vest with a Cypress Point logo. He confessed to having played the course six times. "Incredible!" Flanigan wrote on his blog. "He seemed a bit guarded and I regret not saying 'if you ever need a fourth.' Next time, I will definitely say that."
Flanigan appreciates that private clubs are private for a reason. "But it would be a real privilege to be able to play there once," he said. "It's a fascinating puzzle in that way. How can you play somewhere that is super exclusive and also be respectful.
"And if I can crack Cypress, I can crack others."