The Loop
One man's first impressions
PONTE VEDRA BEACH, Fla. -- I have been to the Postage Stamp, the Road Hole, the Church Pews and Amen Corner. Until today, though, I had never been to the 17th hole at TPC Sawgrass -- which is another way of saying I have lived a life of utter deprivation (I know, cue the violins).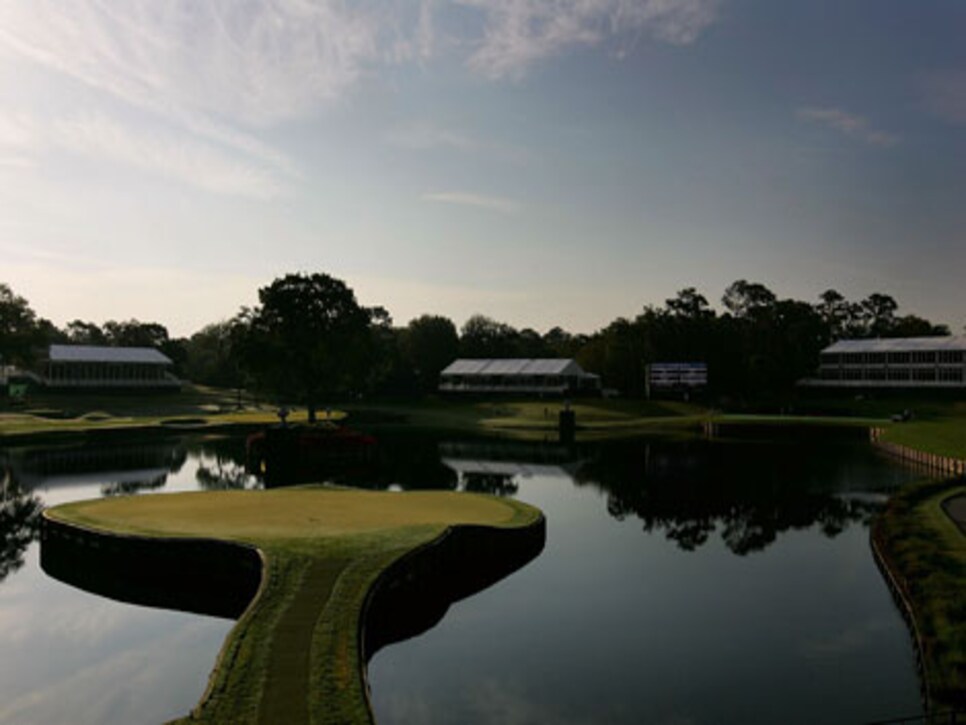 Almost anyone who follows golf can rattle off the basics of the island green hole: that it's a mere 137 yards; that the wind can shift as quickly as a fence-straddling politician; that, as the likes of Len Mattiace, Sean O'Hair, and Paul Goydos can attest, it's the place where Players Championship dreams go to drown.
What they may not know are some of the other details revealed on an initial visit:
-- There are 16 hospitality tents surrounding the hole.
-- There are six TV towers.
-- Enclosed by various tents and towers, it can be the hottest place this side of Mumbai.
-- If they were to hold a casting call for the "Real Housewives of Ponte Vedra Beach", there would be worse places to start.
-- It is arguably the most exciting place in golf, but at 11:45 a.m. of the first round, with Ryan Moore, Rocco Mediate, and Dean Wilson all laboring through two-putt pars, it is still quiet enough to sneak in a nap (provided you can nap in stifling, oppressive heat).
-- Even if you've been there all of six minutes, you can sound like you know what you're talking about by saying every putt breaks toward the water.
-- It is a prominent enough spot, with so many signs pointing you there, only an idiot can get lost trying to find it.
-- I got lost trying to find it.
(Photo credit: Sam Greenwood, Getty Images)