News
One key stat Tiger Woods needs to improve to contend in his U.S. Open return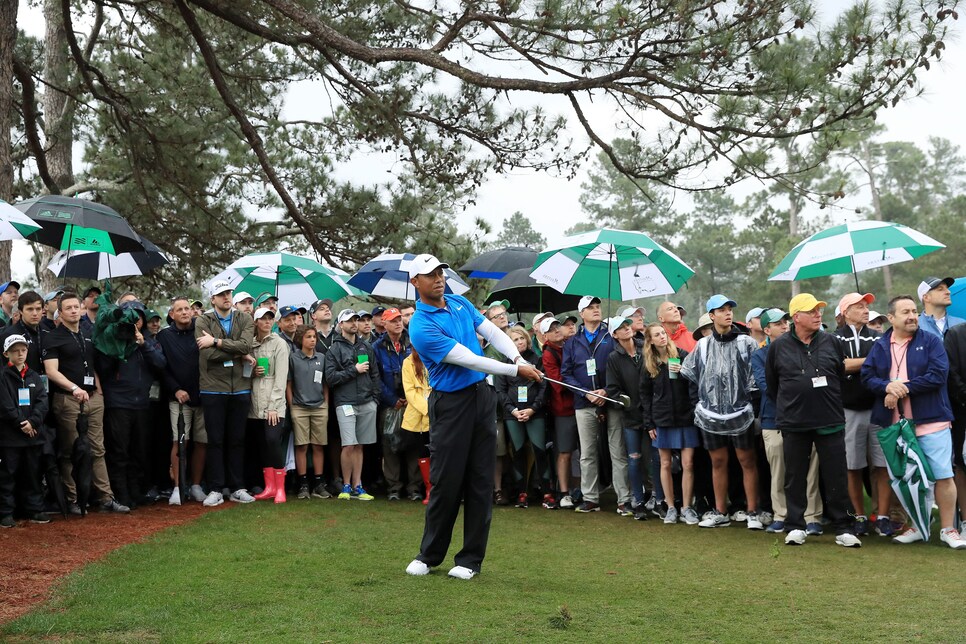 Andrew Redington/Getty Images
Tiger's back! Wait, we knew that already. Should probably be more specific:
Tiger's only made one cut during that time, so hoping he'll make it to the weekend would be a reasonable goal for most. But we all know there's only one way Tiger's wired: He wants to win.
He stands a chance, of course, but before going all-in, you'd be wise to hold off for a bit and keep your eye on a key stat heading into the year's second major …
First, a word on 2018's host course: Shinnecock Hills Golf Club, a brutally difficult test where Tiger hasn't faired well in the past. You might remember as an amateur in 1995, Woods had to withdraw due to a wrist injury. In 2004, he finished T-17, respectable by most standards except but not necessarily by a guy on his way to winning 14 majors.
Based on past contests, no players really thrive at Shinnecock, but two different kinds survive: Short and very straight, the likes of Corey Pavin (the 1995 winner), Fred Funk and Tim Clark, who all finished inside the top 10 in 2004; and the hot short game/good ball-striker types. Greg Norman and Phil Mickelson were runners-up in 1995 and 2004, respectively, while Retief Goosen's incredible Sunday putting display won him the trophy in 2004.
All of which brings us all back to Woods.
The sample size of stats from Tiger's comeback is still small, but it's large enough for us to begin drawing some insights. In short, distance isn't a problem (far from it), but accuracy most definitely is. So far this season Tiger ranks 40th in driving distance and incredible fourth in swing speed, but languishes 202nd in Driving Accuracy.
The really big issue, looking forward, is that after modest improvements early in the season, Tiger's accuracy seems to have plateaued more recently. A few more tournaments like this, and it may be establishing itself as the baseline.

So far in 2018, this weakness hasn't hurt Tiger as much as it might've—or maybe should've. His schedule has been confined to courses he's largely familiar with, and his good iron play (he's 15th in strokes gained/approach) has helped band-aid his inaccuracy. It's a trend that held true at the Masters: Despite hitting 12 percent less fairways than the field, he averaged six percent more greens in regulation.
Tiger can thank the PGA Tour and Augusta National's forgiving rough for that. But as the rough on tour becomes more penal—especially at a U.S. Open at Shinnecock Hills—he won't be able to keep papering over this massive crack in his game. He simply can't keep missing this many fairways any expect to compete in June, even if the USGA is planning on playing the course with wider fairways than in previous visits to Southampton, N.Y.
Watch this stat closely over the next two months—it could hold the key to Tiger's chances.