The Loop
On eve of the Presidents Cup, Americans resort to shameless pandering
Fred Couples has opted for a different route at Harding Park, draping the American caddies today in San Francisco Giants jerseys.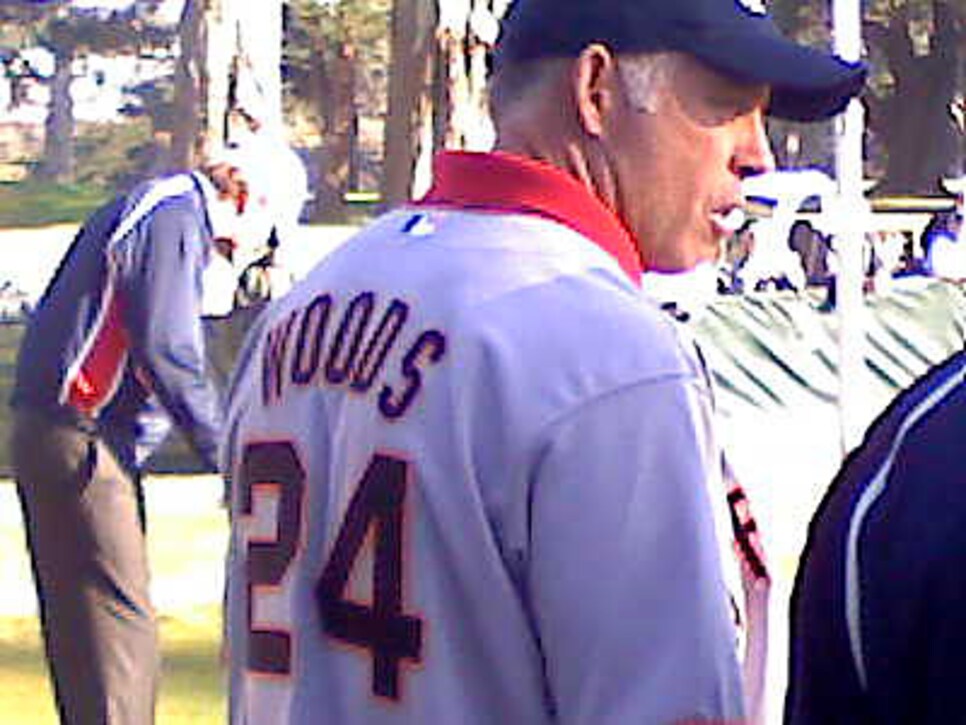 A couple of questions on this:
How does Tiger Woods, a supposed Dodgers fan, honestly feel about his caddie wearing the dreaded orange and black (although, of course it was Williams who scored Willie Mays' 24?)
And finally, will this assure that the thousands of A's fans in attendance this week will root for the Internationals?
__Update:__A couple of pressing details. The Giants idea was apparently the brainchild of John Wood, Hunter Mahan's caddie and a huge Giants fan. Also, not sure what to make of Steve Stricker caddie Jim Johnson wearing the 25 made famous by the maligned Barry Bonds.