The Loop
Omen? Jordan Spieth cracks driver, forced to make last-minute Masters change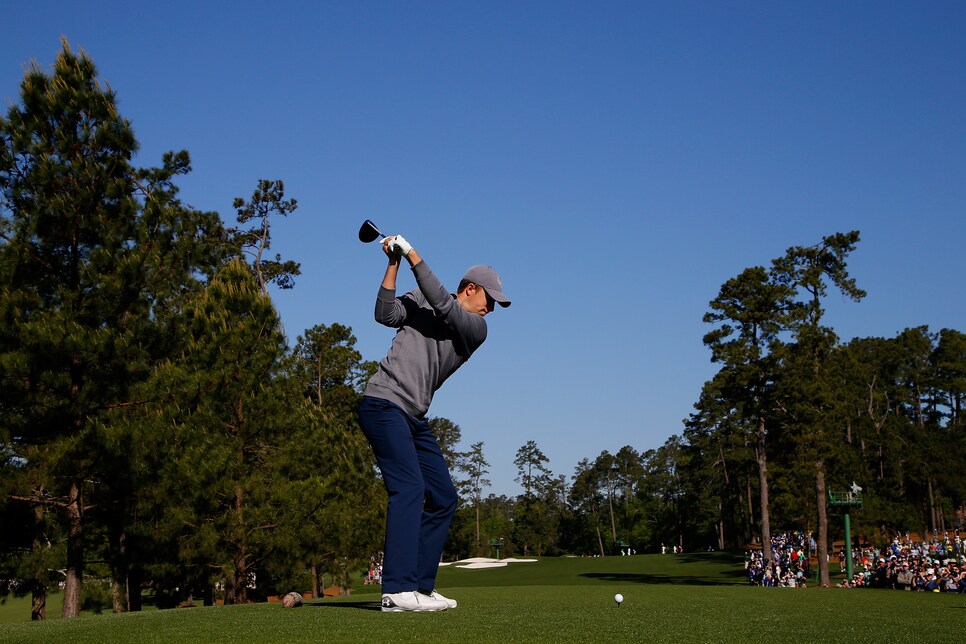 Remember the climatic scene in The Natural when Robert Redford's "Wonderboy" bat breaks? OK, so what Jordan Spieth experienced Wednesday isn't as dramatic -- to our knowledge, lightning didn't cross the Augusta sky -- but the 22-year-old had a similar equipment malfunction.
The reigning Masters champion's Titleist 915D2 driver cracked in practice, forcing Spieth to search for a last-minute replacement in the afternoon.
According to Golf Digest's Tim Rosaforte, Spieth said the substitute he found felt better than the driver used to win the green jacket and U.S. Open in 2015. Still, there's always worry that putting a new club into play so late into tournament preparation can cause psychological havoc.
Of course, it's worth noting that Redford hit a game-winning homer with his substitute big stick.