The Loop
Olympics already growing golf, in places 'a medal causes young people to dream'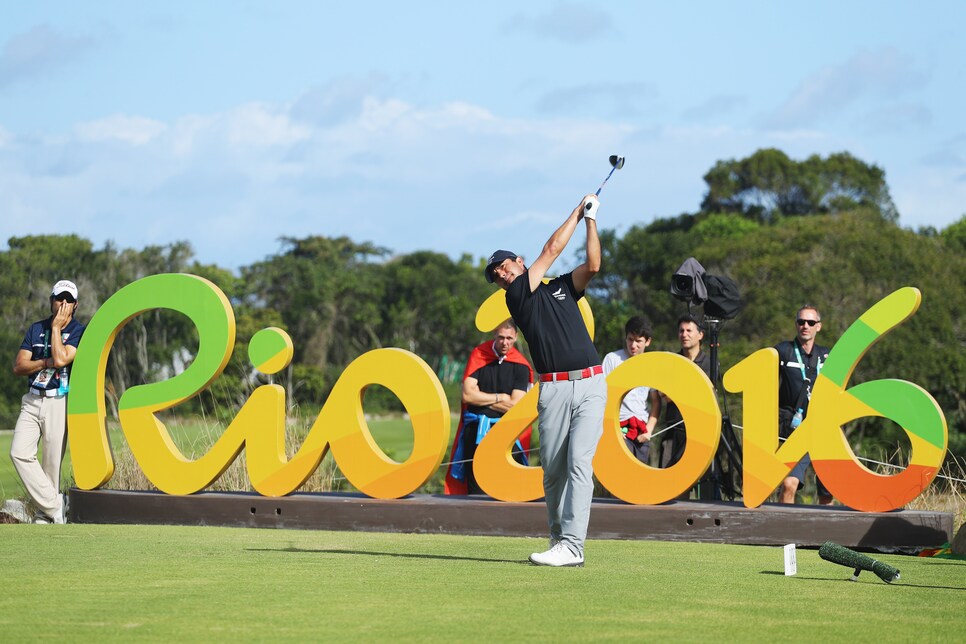 Stories of interest you might have missed…
"[T]he hope is that a new audience will be exposed to the game -- predominantly in places where an Olympic medal causes young people to dream," he writes.
"That is the main point the International Golf Federation…has been preaching. That and the fact that being an Olympic sport will allow for funding to help nurture players.
"Peter Dawson, the president of the IGF, said that since 2009, when golf was given a spot in these Games, the number of worldwide golf federations has grown by more than 40, to 147."
Martin Piller's epiphany: Wife Gerina's Olympic bid 'kind of cool'
PGA Tour pro Martin Piller never gave Olympic golf much thought, even when his wife, LPGA player Gerina Piller, earned a spot on the U.S. women's Olympic team. Then he began watching the Games.
"I just didn't think it was that big of a deal just because the Olympics haven't been on anybody's radar in forever," Piller said in this story by Matt Dahlseid of the Quad City Times. "It's kind of new for us. But since the Olympics have started and I've been watching on TV, it's kind of dawned on me, 'Man, my wife is going to be in that company of people down there and she could win a gold medal.' It's kind of cool.
"As it's progressed, I've realized that it means more than I gave it initially."
Piller, however, won't be there; he is playing in the Wyndham Championship next week.
Seamus Power living the 'underdog's fairy tale'
The Olympics are for dreamers and for an obscure Irish golf professional, Seamus Power, playing in the Olympics was a dream come true.
"Here is a 29 year-old who has, remarkably, played only one event on the two main tours in six years as a pro – the Irish Open on an invite in 2013 – but he is one of 60 players with a chance to earn immortality as his sport's first gold medallist in 112 years," James Corrigan of the Telegraph writes in this profile of Power.
When Rory McIlroy, Graeme McDowell and Shane Lowry bowed out, Power was next in line, "the living, dreaming proof that one superstar's indifference can be an underdog's fairy tale."