The Loop
Olympic Golf FAQ: Everything you need to know about The Games in Rio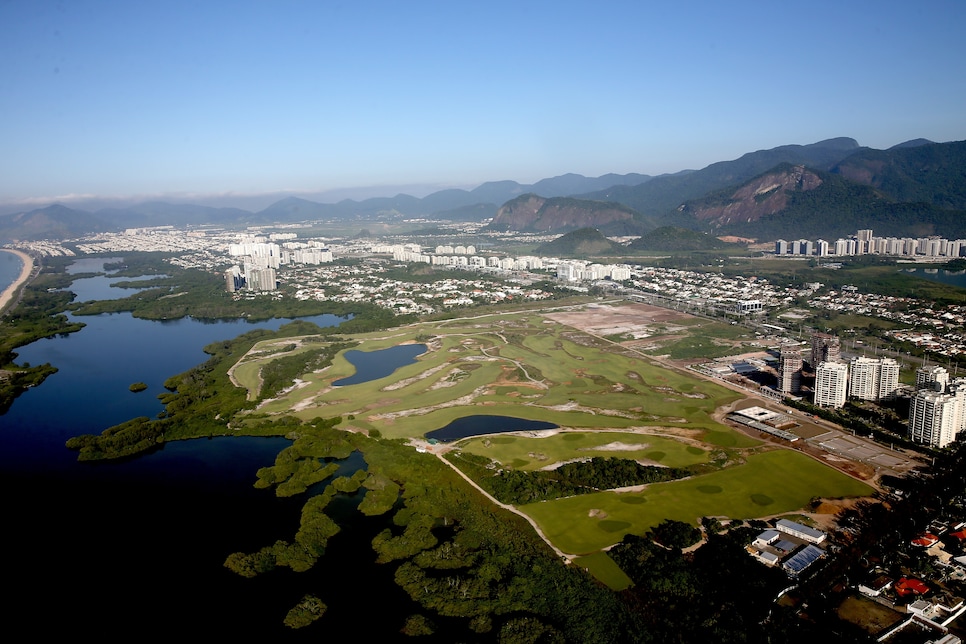 Golf returns to the Olympics this summer after a 112-year absence. And naturally, golf fans have a bunch of questions about the event in Rio. We give our best to answer them here.
When is it?
The men's competition runs from Aug. 11-14. The women's event is the following week, Aug. 17-20. That was easy.
How do you qualify?
OK, here's where it gets a little trickier. The International Golf Federation has an Olympic Ranking that gets updated every Monday and players have to be in the top 60 to qualify. The ranking is based off the Official World Golf Rankings for the men and the Rolex Ranking for the women. However, this does not simply mean that the top 60 players on each ranking get to go.
Oh, no?
No. Each country is allowed a maximum of four players (Sorry, U.S. men and South Korean women), provided all four are in the top 15 of their respective rankings. After the top 15, a maximum of two players can qualify per country. Past the four spots in the top 15 or two after that, a golfer from the same country will not show up on the Olympic ranking. Finally, one of the 60 spots is reserved for a player from the host country, Brazil.
Doesn't this mean a lot of good players won't qualify?
Yes! But isn't including athletes from all around the world what the Olympics is all about? Besides, it's like this in other Olympic sports. For instance, there's a maximum of three figure skaters allowed per country, which has caused plenty of cutthroat competition in the U.S. Remember Tonya Harding and Nancy Kerrigan?
OK. . . Well, when do you have until to qualify?
July 11, the week before the British Open.
Wait, the winner of the British Open might not qualify for the Olympics?
Correct! This could be awkward, but they had to cut off qualifying somewhere. And more likely, whoever wins the claret jug will have already qualified for Rio -- or will have already dropped out. . .
Wait, golfers are dropping out?
Unfortunately, yes. Adam Scott is the biggest name, but he's been joined by Louis Oosthuizen, Charl Schwartzel, Vijay Singh and Marc Leishman. Others like Rory McIlroy have hinted they could follow suit. The reasons given center around two things: a packed summer schedule and the Zika virus.
What's the Zika virus?
We'll let this governmental site provide the details, but just know that it's spread by mosquitos -- and it's something you don't want to mess with.