Viral Video
This moment from Ole Miss' championship celebration will restore your faith in humanity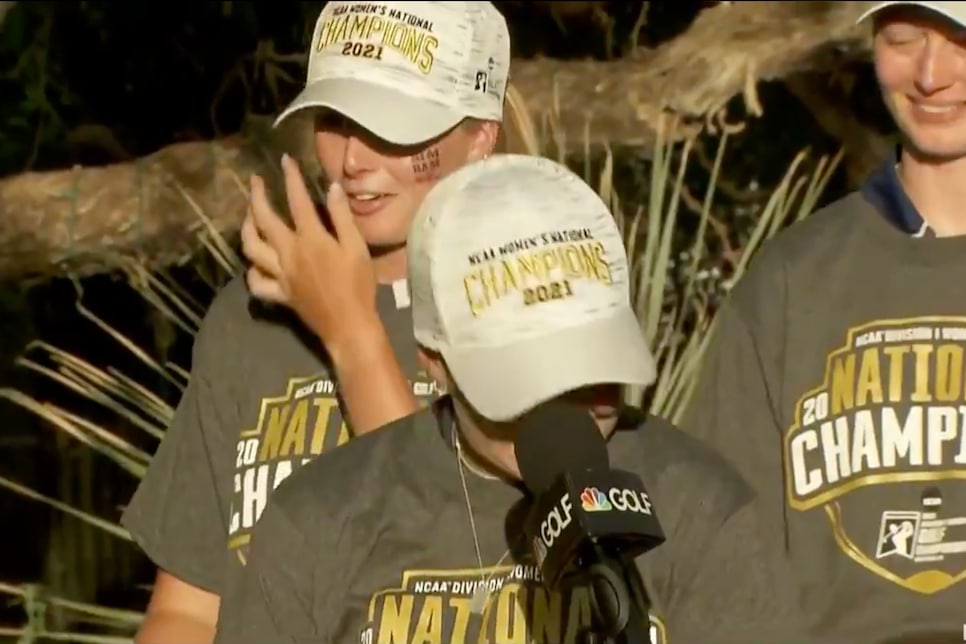 Look, we get you've likely had your fill of golf drama this week. The video—and you know damn well what video we are referring to—was hilarious. The ensuing Twitter shade, not so much. Coupled with the agent-generated barbs for the next iteration of The Match, it's enough to make a man go full Ron Swanson by chucking his laptop into the nearest dumpster.
But, we promise, this is golf drama you want to see.
On Wednesday the Ole Miss Rebels knocked off the Oklahoma State Cowboys to win their first NCAA Women's Golf Championship. For claiming the title, Ole Miss head coach Kory Henkes was allowed to select one member from the team to receive an exemption into the LPGA's Marathon Classic. On Golf Channel, Henkes announced senior and First-Team All-American Julia Johnson would receive the invite. But Johnson had other intentions, instead redirecting the exemption to teammate Kennedy Swann.
It was a moment that, well, you need to be as cold as Cruella de Vil not to be reaching for the tissues.
"That was so selfless of her. That means the world to me." Swann said. "That's going to be a huge help for me in my pro career, to get out there and play in my first LPGA event before even going to Q-School."
It instantly qualifies as one of the more touching golf moments of the year. And perhaps a moment that U.S. Ryder Cup captain Steve Stricker should show his team before it devours itself come September.