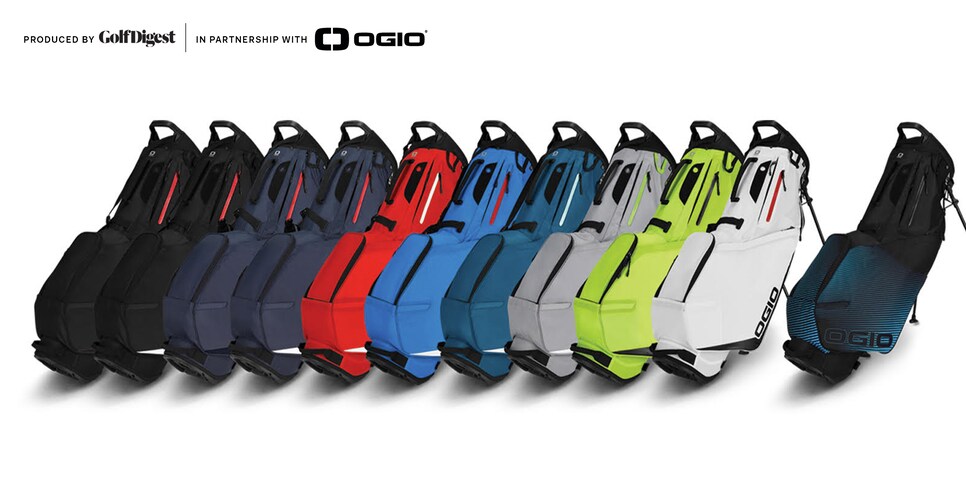 Your shoulders usually feel the burden of a bad carry bag first. They get tired and sore as you're walking a course. If the bag's weight isn't distributed evenly and balanced just right, there will be implications. And the pain will inevitably spread to your back and legs, before throwing off your golf swing and overall enjoyment. Which is why it's worthwhile finding a bag armed with ergonomic features, to make walking 18 more pleasurable.
Enter OGIO's new Shadow Fuse 304 carry bag. Its completely redesigned straps and Fit Disc system makes a noticeable difference the moment you pick up the bag. The Fit Disc automatically balances the weight on your shoulders, and with four strap adjustment points can be made to perfectly fit every unique golfer. By engaging your body to more efficiently carry the weight, it lets you better appreciate walking the course and allows you to focus on your game. "Where most bag makers claim they have the lightest bag without clubs, we're more focused on making it feel light while loaded up with 20 pounds of clubs," says Luke Smith, OGIO's Senior Product Designer. "Shadow Fuse weighs just 4.2 pounds, but we say this bag will feel the lightest with all of your gear packed inside it, when it really matters." Further enhancing your shoulder comfort are OGIO's redesigned, dense foam-padded straps that are wide at the top of your shoulders for better weight dispersion and taper toward the ends for comfort around your underarms.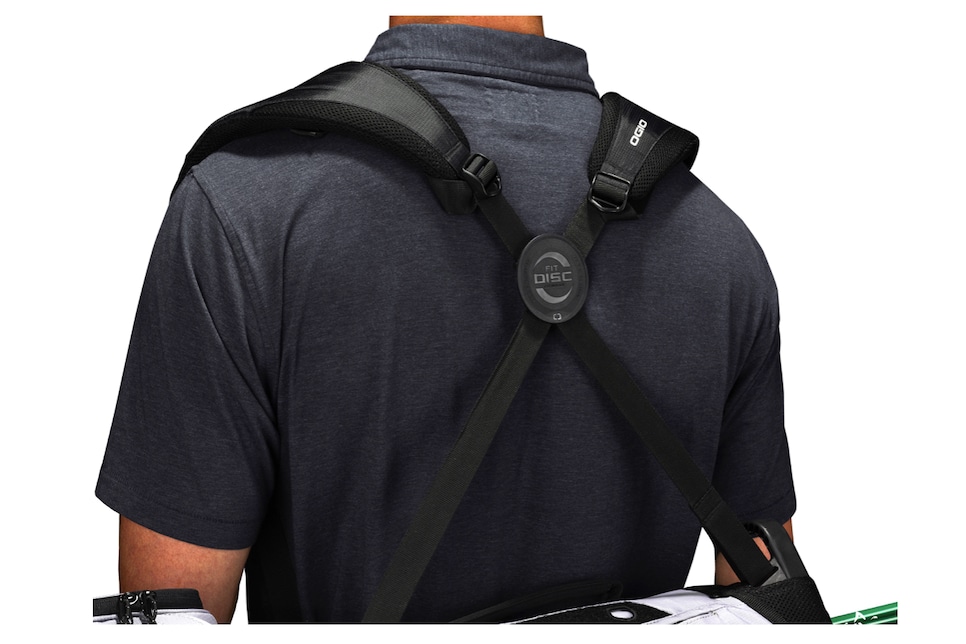 To boot, the bag's integrated design is streamlined to maximize spaciousness while saving weight. Instead of using typical structure seams and a zipper, for example, OGIO employed one seam that is the zipper -- for all of the pockets. This adds structural stability and efficiency of materials across the entire bag. The aesthetics look minimalistic and sleek, as a result. This also means the bag won't sag or droop when it's full of clubs, like competitor models tend to do. It's made of premium anti-abrasion, 200 Denier ripstop fabric that's commonly found in mountaineering backpacks and tents. The fabric itself is lightweight and water-resistant, and its weave is extra durable.
OGIO designers were adamant that the Shadow Fuse's legs glide open and crisply close, while never breaking. "It was also key to have the bag sit at a specific pitch, when the legs are open," says Smith. "That makes it easy to slide your clubs in and out. Plus its wider base than previous models means it stands its ground better and won't fall over on most slopes."
The Shadow Fuse 304 is also organized to give you easy access to your gear, when you need it most. Pockets are in the right places. In addition to a fleece-lined valuables area, larger jacket compartment and a water bottle pouch, there's a clever pocket for your cell phone or GPS near the bottom of the bag that you can conveniently get to while you're carrying it. Inside the four-way top with full-length dividers is a separate retention loop for alignment sticks.
And all of that collectively takes the weight off your shoulders.