The Loop
Of course Michelle Wie is on the cover of Golf Digest. Why wouldn't she be?
Wait a minute, Golf Digest has a woman on the cover who makes her living . . . playing golf?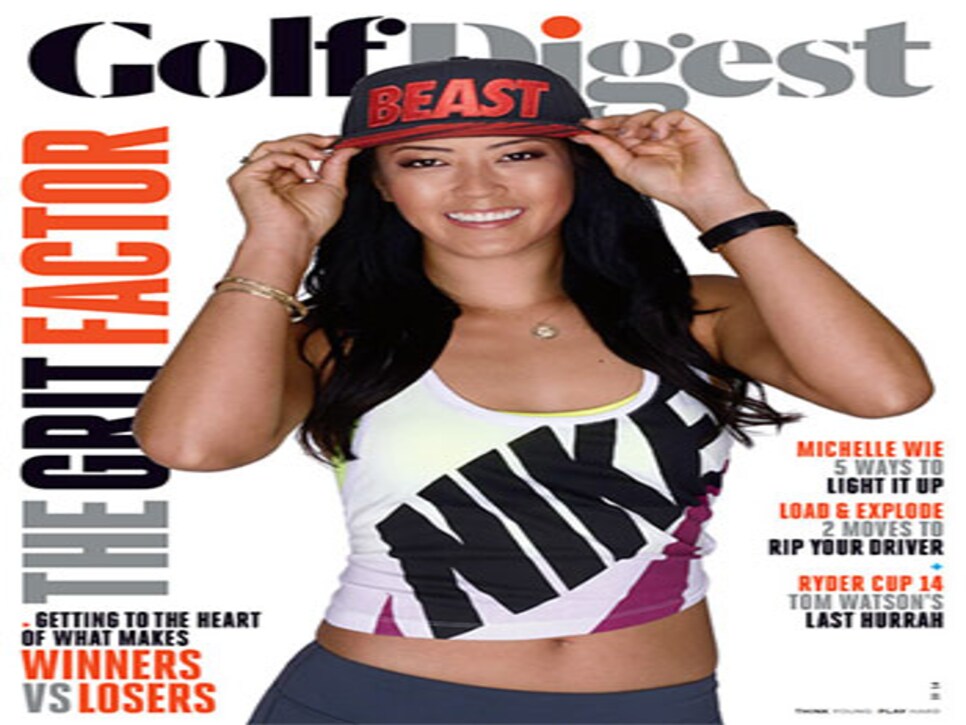 When Wie, 24, won the U.S. Women's Open in June for her first career major title, the reverberations were felt well beyond the usual golf circles. Final-round ratings were up 92 percent over the year before. Wie did a whirlwind media tour two days later that featured appearances on national talk shows and a photo shoot at the top of the Empire State Building. All spoke to the profound interest in the player's journey from prodigy to flameout to champion.
Now comes her appearance on the cover of Golf Digest. It's been a rarity for LPGA pros to appear on the covers of national sports magazines: the last to appear as the main image on Golf Digest was Lorena Ochoa in 2008; the last to appear on Golf Magazine was Annika Sorenstam in 2003 and the last to appear on Sports Illustrated was Nancy Lopez in 1978.
"Believe it or not, our interest in women's golf extends well beyond celebrities in sports bras," Golf Digest Editor-in-Chief Jerry Tarde said. "Golf Digest has always been about celebrating the best in the game, and right now, there are few golfers -- men or women -- who shine brighter than Michelle Wie."