New putters
Odyssey's Ten putters: Photos and the complete story on this new line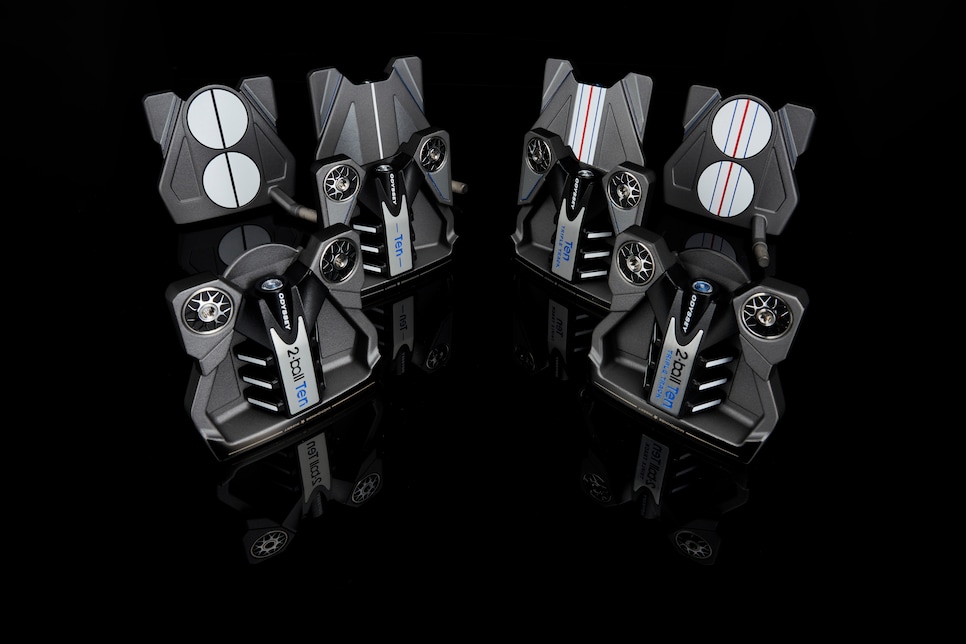 WHAT YOU NEED TO KNOW: Five new models that feature the Odyssey Ten square-shaped, winged head style can be found in the company's new line. Alignment features range from a simple line to the famed 2-Ball to the more recent Triple Track alignment system. Each model incorporates a revamped StrokeLab shaft that is lighter, stiffer and more stable.
PRICE: The Odyssey Ten putters will be available at retail on March 11 ($300).
THE DEEP DIVE: Odyssey knows a little bit about putters. Chief among them is that in order to putt well, you need to be able to align your putter properly towards the target, that everyday golfers need a forgiveness factor because their strokes are far from perfect and that sound and feel is highly personal. The company has addressed each of those areas with its expansive Ten family of putters.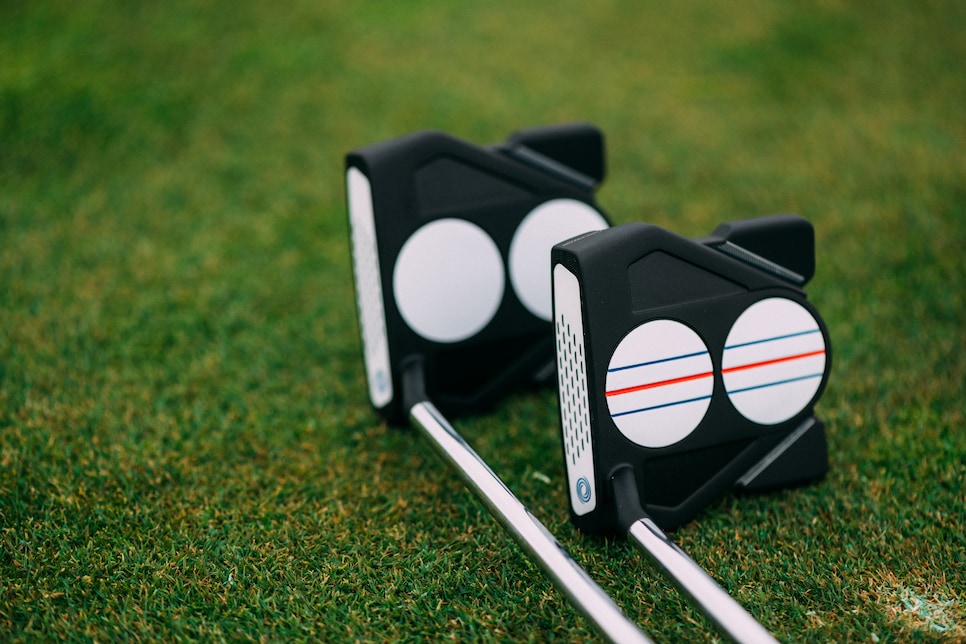 The revamped Ten line of mallets has five models with varying alignment features, ranging from a simple line to the famed 2-Ball to the more recent Triple Track alignment system that features a red line surrounded by parallel blue lines on a white background. The head remains mostly square in shape with wings in the heel and toe regions where weight is moved to boost forgiveness on off-center strikes. There have been modifications to the head, however. The profile of the face is lower, a noticeable change from the original.
"The moment of inertia on these putters is more than 30 percent higher than the original 2-Ball," said Sean Toulon, general manager of Odyssey. " That not only reduces the amount of twisting at impact, but helps promote better roll and ball speed consistency so your mis-hits end up closer to the hole."
The company's hallmark StrokeLab shaft is employed here, too, but modifications were made there as well.
The combination shaft of steel and graphite initially took 40 grams out of the middle of the putter and redistributed the mass to the grip and head to better balance the head, shaft and grip system, raising the balance point closer to the hands. The new version is seven grams lighter, making it lighter, stiffer and more stable. According to Toulon, this completely rebalances the putter for improved tempo and consistency in the stroke.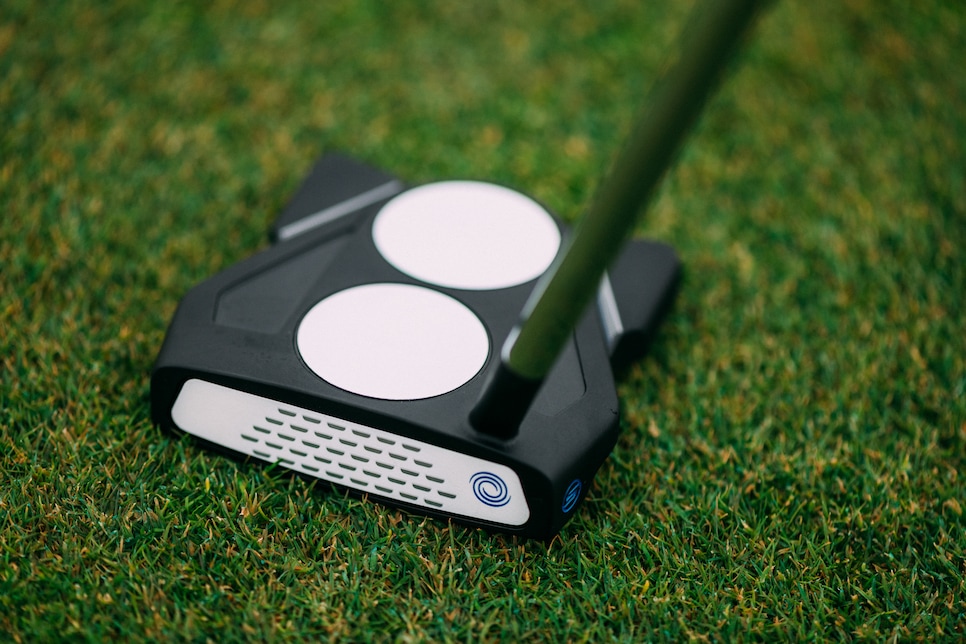 "We saw better consistency in a number of areas," said Toulon. "The length of the backswing, face angle in backswing and consistency of clubhead speed at impact all improved."
The insert features the company's "Microhinge Star," technology, the idea being to produce the same effective initial forward spin as the original Microhinge insert but with a slightly higher decibel and frequency level for a modestly firmer feel.
The Odyssey Ten putters will be offered in five head shapes: 2-Ball Ten, 2-Ball Ten Triple Track, Lined Ten, Triple Track Ten, 2-Ball Lined Ten.