The Loop
Odyssey tees up new alignment feature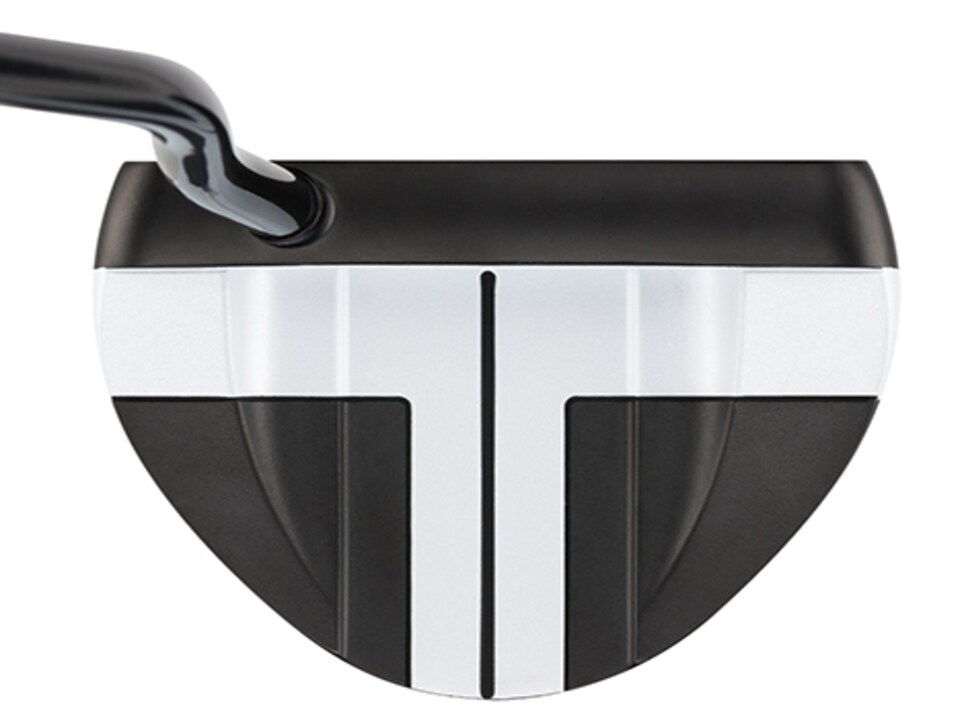 Every spring Odyssey principal putter designer Austie Rollinson makes a trip to Japan to see what new ideas might be developing on the pro tours there. Usually, those ideas involve high-end concepts or metals like the limited run White Damascus iX putters that got some attention two years ago.
But last year's trip brought a more practical and affordable application. Rather than a new metal, Rollinson got a look at a new take on alignment.
"I saw a player in Japan who had added a thicker line to one of our mallet putters," Rollinson says. "That got me thinking of mixing the alignment lines in a thicker T shape.
"It was one of those a-ha moments."
Rollinson quickly made a sketch that day, and the result first was seen in this year's Odyssey Works Versa V-Line model, which featured the company's black and silver contrasting lines in a thick T-shape with the top of the "T" parallel to the face and the body of the "T" extending through the center.
Now, Odyssey is introducing a full line of Works putters under the moniker Big T.
"Our Versa technology had the contrasting alignment stripe that was perpendicular to the path to help you line up the putter," Rollinson says. "We also had some putters where we turned those lines at a 90-degree angle to line up front to back. We found that some players liked it perpendicular to the path and some liked it parallel. This kind of gives you the best of both worlds and makes it almost foolproof to see whether you're square to your target."
Unlike the Odyssey Works Versa line, the Big T putters will feature black and white contrasting lines. The shaft is also black to further emphasize the contrast.
The putters also incorporate the Odyssey Works face insert known as Fusion RX. Fusion RX combines the soft polymer insert material found in the White Hot putters with a pattern of oval ridges similar to the Meta X line of putters. It features a thin mesh sheet of stainless steel over the White Hot insert. Just .406 millimeters thick, the steel sheet is perforated with ovals in an effort to produce better launch and less skidding.
There will be five models including a #5, V-Line, V-Line CS, and a new head shape, Big T Blade. All four models will retail for $180.
[Ljava.lang.String;@a5914f2