News
Ochoa to receive 2011 Bob Jones Award
Even in retirement, Lorena Ochoa has to make room for more hardware.
The 28-year-old former world No. 1, who stepped away from competitive golf earlier this season, will be awarded with the USGA's 2011 Bob Jones Award for her accomplishments on the golf course and her foundation's work in aiding underprivileged children in her native Mexico. The news was announced in a press release by the USGA on Tuesday.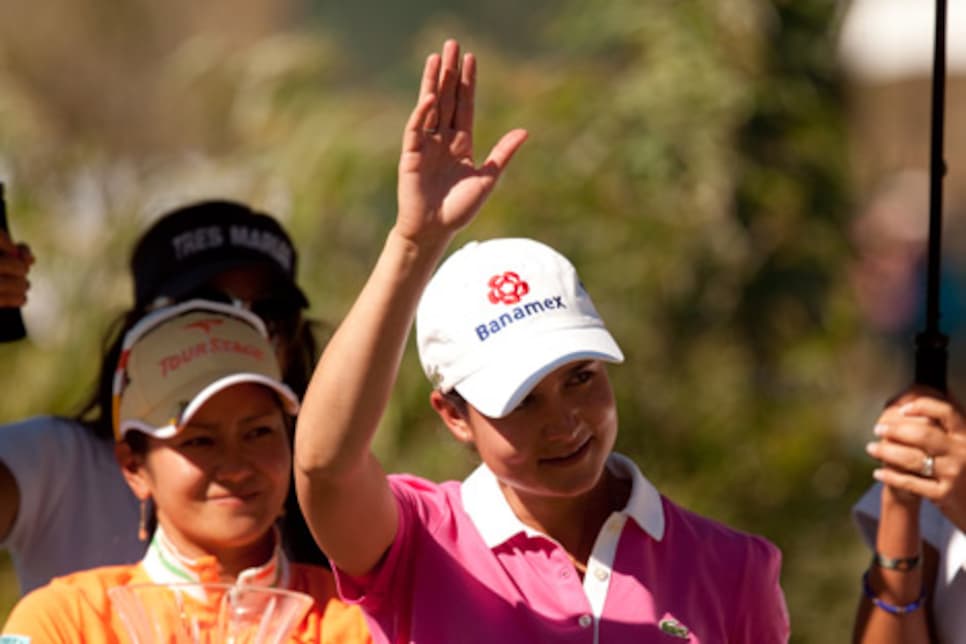 The Jones Award, given annually since 1955, is the USGA's highest honor "in recognition of distinguished sportsmanship in golf." Ochoa will received the award Feb. 5 at the USGA's Annual Meeting in Phoenix.
"We've come to recognize Lorena for the contributions she has made to humanity much more so than for the golf trophies she's taken home," said Jerry Tarde, chairman and editor-in-chief of Golf Digest, and a member of the USGA's Bob Jones Award Committee. "She has become a one-person grow-the-game program not just in Mexico but in all of Latin America."
Ochoa won 21 times on the LPGA, including two majors, before her retirement. Her Lorena Ochoa Foundation runs an elementary school in her hometown of Guadalajara with an enrollment of 250 underprivileged students.
"I play golf for a reason and the foundation is the main reason," Ochoa said in the release. "That was my motivation to keep playing and practicing for many years."
Since her retirement, Ochoa continues to play in exhibitions, and also hosts her own LPGA tournament, the Lorena Ochoa Invitational, to be played in Guadalajara Nov. 11-14. She also said she is busy writing a book.
"People ask when I'm going to play again and I tell them I play every day with my father and friends," she said. "Golf will always be a part of my life."
-- Golf Digest Digital Staff