Ochoa gets mad -- very mad
RANCHO MIRAGE, CALIF.-  No one can blame Lorena Ochoa for not being her usual superstar self on the golf course so far this season; the truth is she's been a little distracted. Last December, she married AeroMexico CEO Andres Conesa, gained three stepchildren and moved from her hometown of Guadalajara to Mexico City.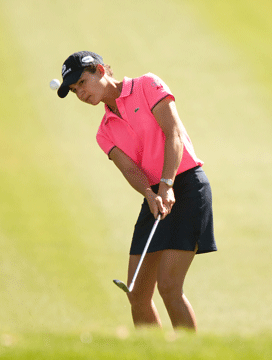 Ochoa is back to even par for the day, -7 for the tournament and six shots behind leader Yani Tseng.