Course Rankings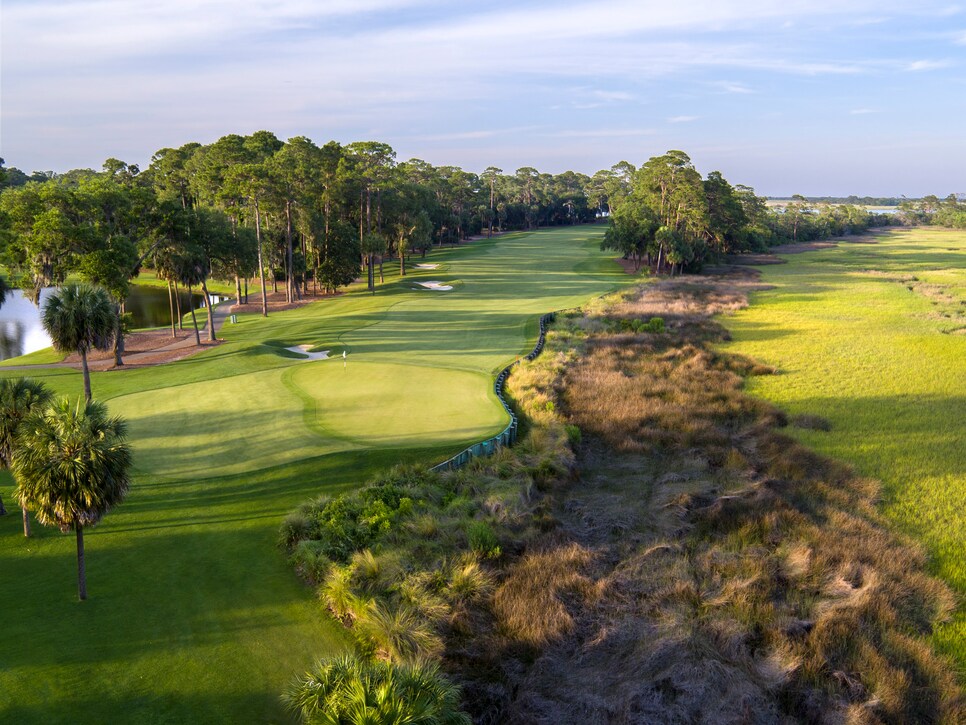 Courtesy of Evan Schiller
160. Ocean Forest Golf Club
Twenty-some years ago Rees Jones might have completed America's last true oceanside links at Ocean Forest. It's certainly one of the premier linksland settings in the country, far more authentic in its links characteristics than his Haig Point or Atlantic G.C., despite some holes in woodlands. Ocean Forest's fairways laterally traverse several rumples of dunes, some 18 feet high, through a pine-covered delta formed where the Hampton River flows into the Atlantic. The routing skirts saltwater marsh, the river's edge and finishes with a one-two punch on the seashore. This may be the most walkable course among all those nationally ranked, despite the fact that the 18th hole finishes a half mile from the clubhouse. Here's an obscure piece of trivia: The day Ocean Forest opened in 1995, O.J. Simpson was acquitted of all murder charges against him.
100 Greatest/Second 100 Greatest history: Ranked on America's 100 Greatest: 1999-2000, 2003-2012. Ranked on America's Second 100 Greatest: 2013 to current. Highest ranking: No. 66, 2005-2006. Previous ranking: No. 162.
Watch Golf Digest's latest "Every Hole At" course videos below:
Panelist comments, Ocean Forest Golf Club:
"Hard to think of a course that requires more thought off the tee box than Ocean Forest. Any club is in play giving the golfer a ton of options on what shot to hit. Must be deadly accurate the entire round or your score will add up quickly. Course will reward you if you don't try and overpower it."
"Ocean Forest is a very challenging test of golf in a beautiful oceanside setting. Very traditional feel to the entire experience. Classic architecture with most holes defended on both sides by trees and swamps. Plenty of water and wind almost always adds to the challenge."
"The green complexes were somewhat unimaginative and didn't yield a lot of challenging and diverse pin positions, perhaps indicative of the windswept setting. This course more so tests your driver and long game over the short game."
"Strong mix of holes that provide a variety of lengths and hole shapes. Beautiful natural vegetation along with ocean views add to the pleasure of this course. Course played firm and fast, including the greens, which were quick and undulating."
"I found the back nine to be very riveting playing along the marsh and ocean. The front nine was a little monotonous and felt as a pathway to get you to the back. Routed through the less interesting portion of the property and only really intersects with the Hampton River on a couple of holes."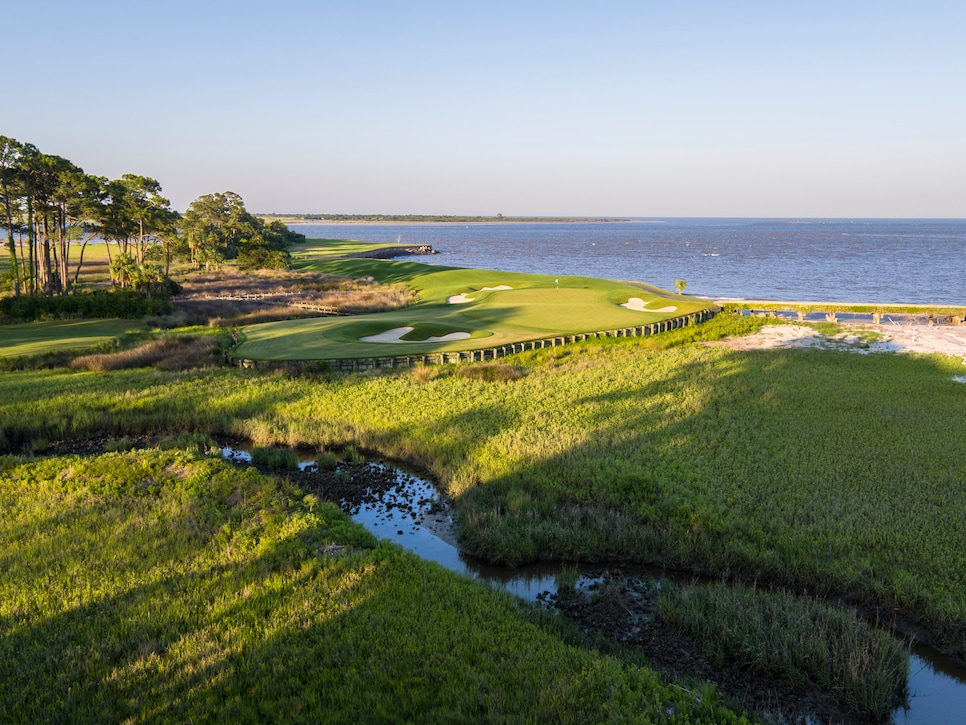 Courtesy of Evan Schiller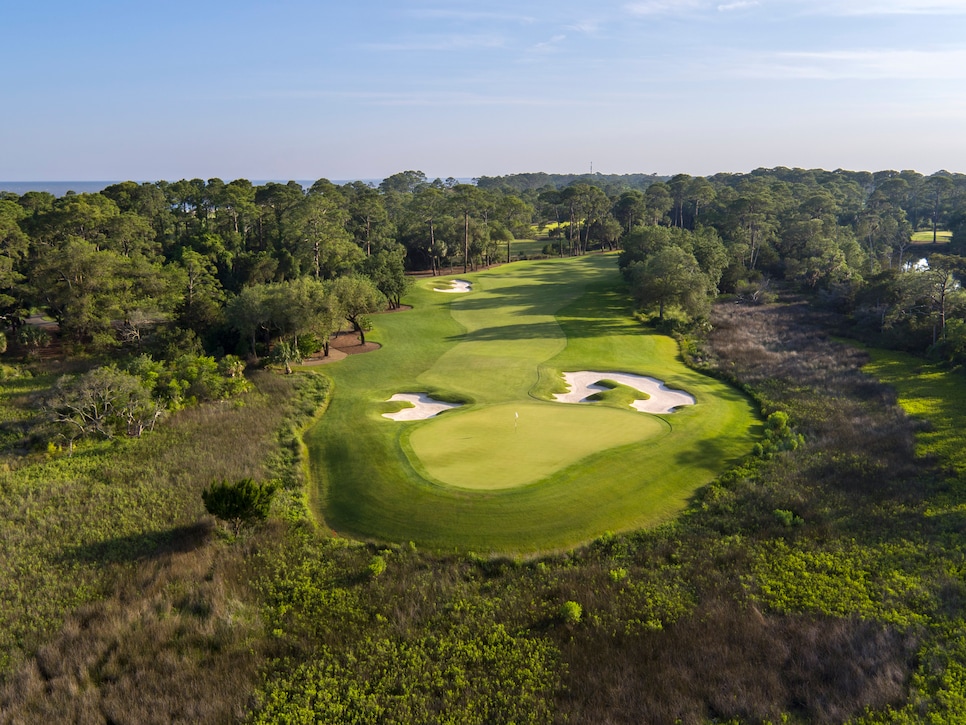 Courtesy of Evan Schiller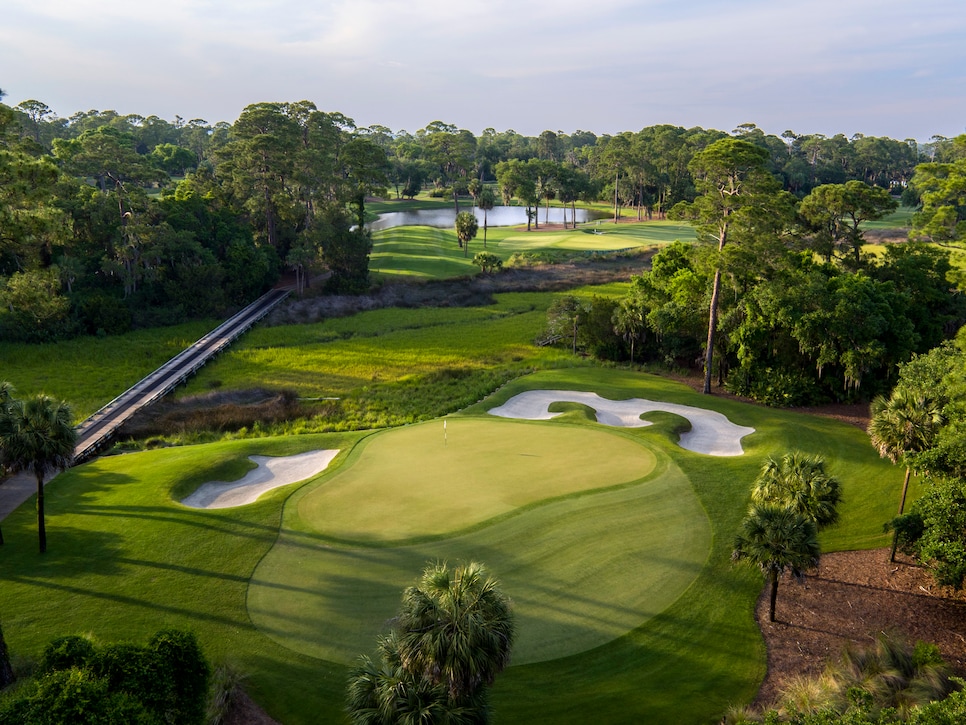 Courtesy of Evan Schiller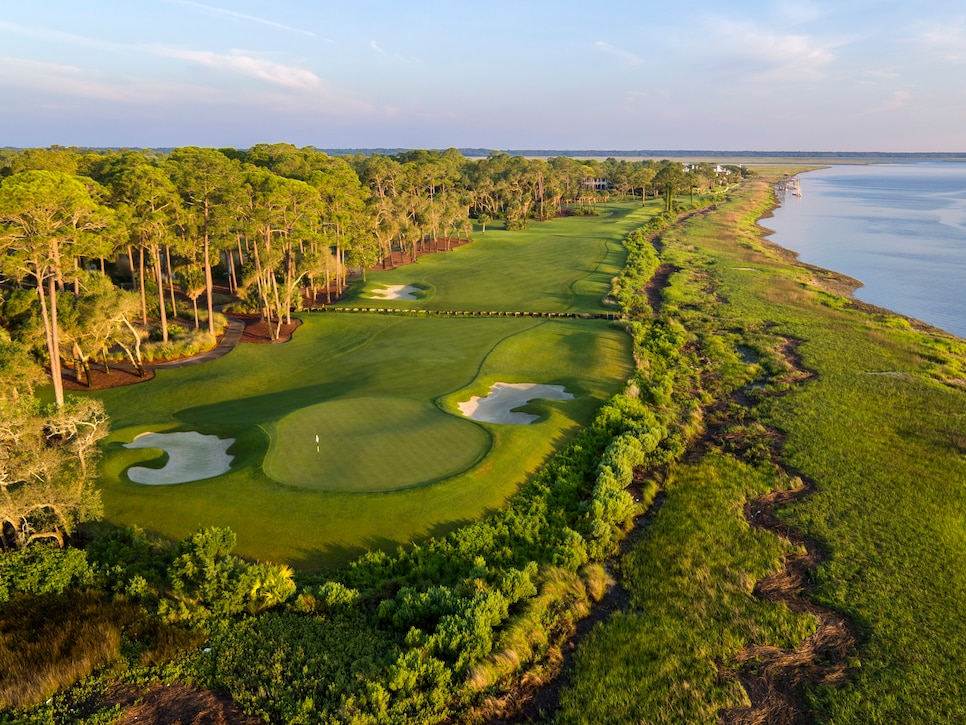 Courtesy of Evan Schiller