News
Obama Steals Off For A Round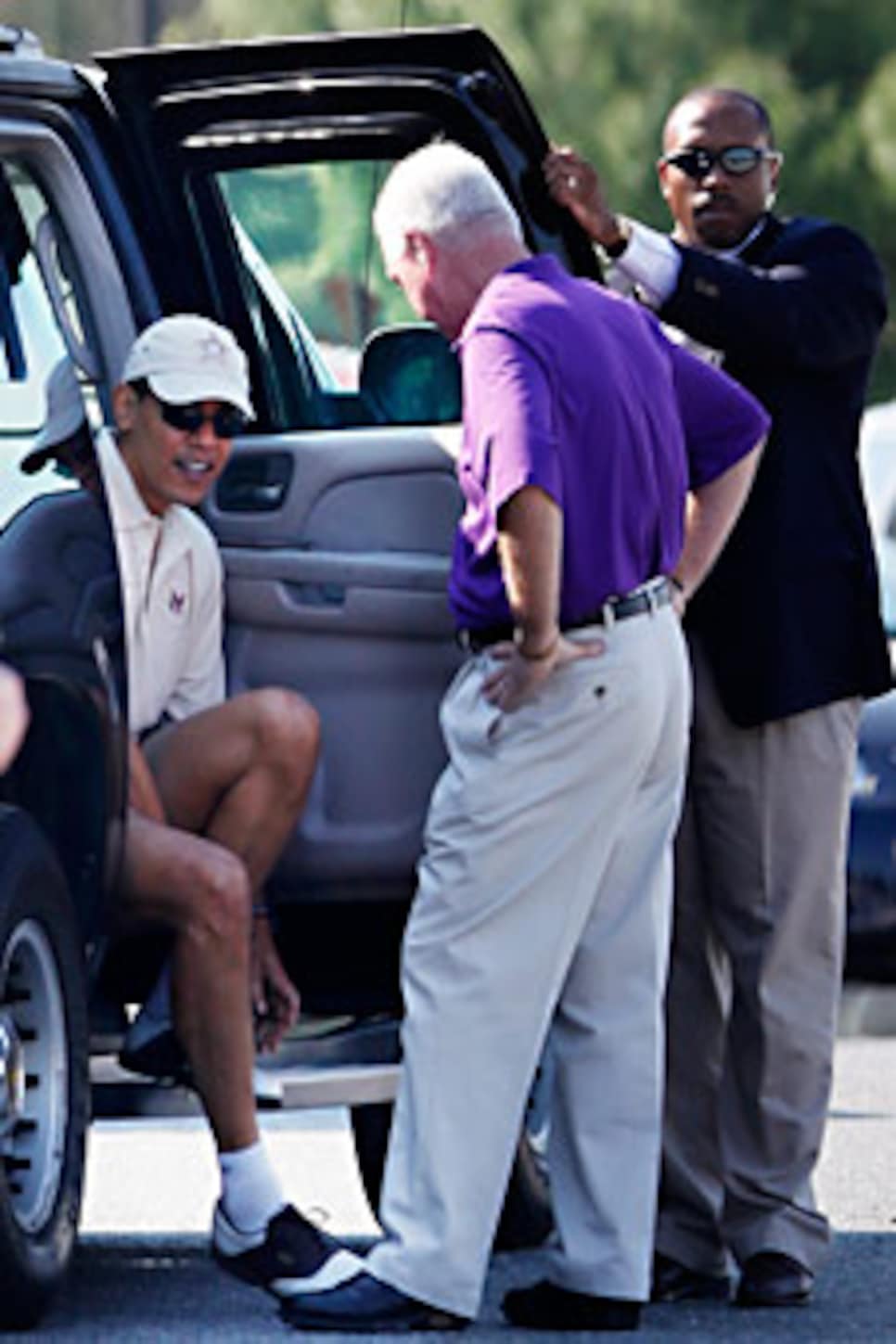 Even the leader of the free world has to change his shoes in the parking lot.
ANDREWS AIR FORCE BASE, Md. (AP) -- President Barack Obama took advantage of the summer weather in Washington on Sunday to play a round of golf.
Before he left for the course, Obama received an update on the swine flu virus, said White House spokesman Reid Cherlin.
Obama played for about five hours in nearly 90-degree temperatures on the rolling lawns of a course at Andrews Air Force Base in Maryland.
He arrived at the course wearing sunglasses, a cream-colored baseball cap, a short-sleeved shirt and khaki shorts, with his Blackberry clipped to his side. He shook hands with a few other golfers and waved to other onlookers before stepping into a golf cart driven by the course's general manager, Mike Thomas.
Joining the president were Commerce Secretary Gary Locke, U.S. Trade Representative Ron Kirk and presidential aide Marvin Nicholson.
The Courses at Andrews Air Force Base is a popular destination for presidents because of its proximity to the White House and the security it offers on a military base. Presidents George W. Bush, Bill Clinton and George H.W. Bush have all played there.
Its three 18-hole courses are a part of the base's recreation program for military personnel and Defense Department employees.
The president's golf excursion comes about a week after he chatted with golf star Tiger Woods at the White House. Woods got a tour of the White House from Nicholson, who once caddied at the Augusta golf course, where Woods tied for sixth place in this year's Masters tournament.