The Loop
Obama to serve as honorary chairman of Presidents Cup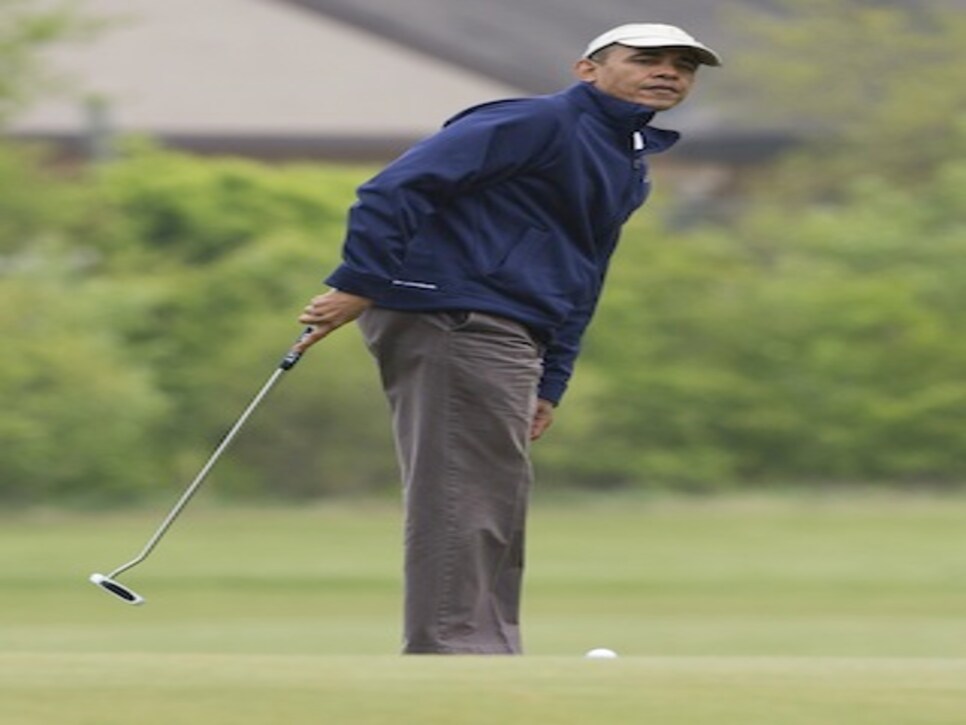 President Barack Obama's affinity for golf has been well documented, so it was no surprise Friday that he accepted the PGA Tour's invitation to serve as honorary chairman of the Presidents Cup at Muirfield Village Golf Club in Dublin, Ohio, in October.
Obama served in a similar capacity at the 2009 Presidents Cup at Harding Park in San Francisco, though he did not attend.
"We are truly honored that President Obama has once again accepted our invitation to be Honorary Chairman of The Presidents Cup in October," PGA Tour Commissioner Tim Finchem said in a news release. "In 2009, he was gracious enough to continue the long-standing tradition of world leaders' support of the event, which dates back to the first Presidents Cup in 1994. His involvement again this year serves to only further enhance the stature of The Presidents Cup and the game of golf as a whole."
Presidents Gerald Ford (1994), George H.W. Bush ('96), Bill Clinton (2000) and George W. Bush ('05) also have served as honorary chairmen.
CBS White House correspondent Mark Knoller, who tracks such minutiae, reported that Obama played golf on 113 occasions in his first term as president.