The Loop
Oakmont's 'unreal' greens already making players feel 'pretty foolish'
OAKMONT, Pa. -- After missing the cut at the FedEx St. Jude Classic, Tim Wilkinson decided to spend the weekend at TPC Southwind and use his time as constructively as possible in preparation for this week's U.S. Open at Oakmont Country Club.
"I worked pretty hard on my putting stroke in Memphis," he said with a laugh Monday morning. "All downhill putts."
Good move. Oakmont's reputation for frighteningly fast greens is well known. Even uphill putts can feel like downhill putts.
"Um, a little," Wilkinson said. "You can get all the scouting reports, but nothing really prepares you for what you see here. They're unreal."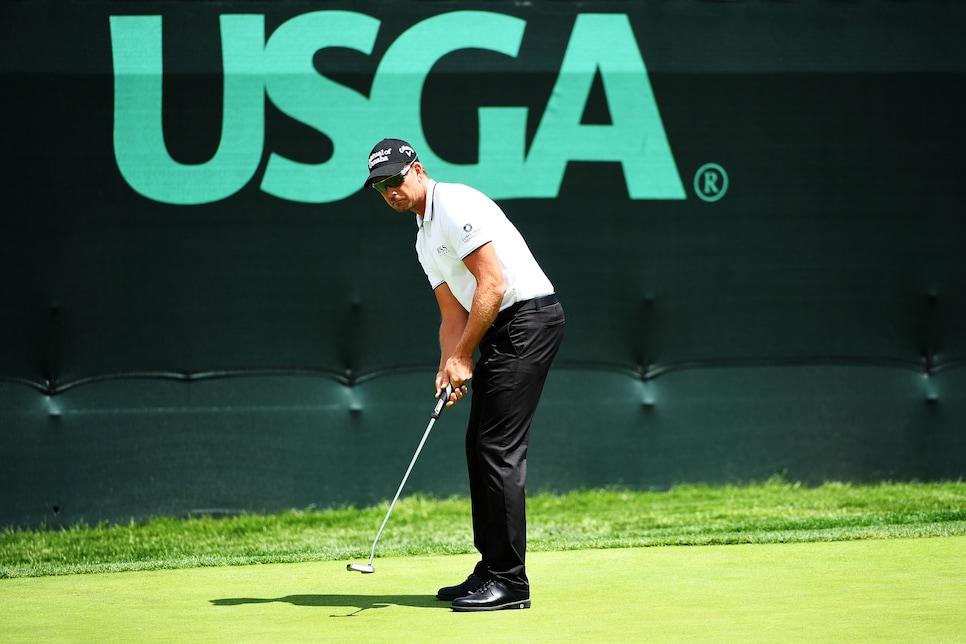 Already tales of intimidation are being shared. Mark Anguiano, a PGA Tour Latinoamerica player from Whittier, Calif., just shook his head when asked about his first confrontation with Oakmont.
"These greens are incredible. I had a 15-footer on 11 behind the pin, and it was a back pin, and I rolled it off the green," said Anguiano, 23, who like Wilkinson is making his first U.S. Open start. "I felt pretty foolish."
He won't be alone by week's end.
"The thing I'm finding about Oakmont," said William McGirt, who won the Memorial Tournament two weeks ago to qualify, "is that tee to green the course is really hard. But at a lot of courses you get a little bit of a break when you finally reach the greens. Here it gets even harder."
Oh, and the greens aren't the only problem. Defending champion Jordan Spieth spent a fair amount of time around the practice chipping green Monday morning. The No. 2 player in the world has one of the game's most fastidious short games, but he was leaving nothing to chance.
"See this?" he said, brushing his shoe in the thick grass bordering the green. "You can't fall asleep on any shot around here."
Sweet dreams. Balls in the air on Thursday.