The Loop
Now that Johnny Football is a Cleveland Brown, here are 5 private golf clubs he should consider joining
As a Cleveland native and long-suffering fan of the Cleveland Browns, I welcomed the Browns' selection of Johnny Manziel in the opening round of the NFL Draft Thursday night. As Bud Shaw of the Cleveland Plain Dealer wrote this morning, Johnny Football will certainly make the Browns more interesting. Whether he makes them better is another matter to be gauged in the future. But Clevelanders know how to cling to hope, at least for a week or two.
For now, however, the Rock-n-Roll City has a new hero to rally around. Training camp is a few months away, though, which gives Manziel time for some other things. Like golf.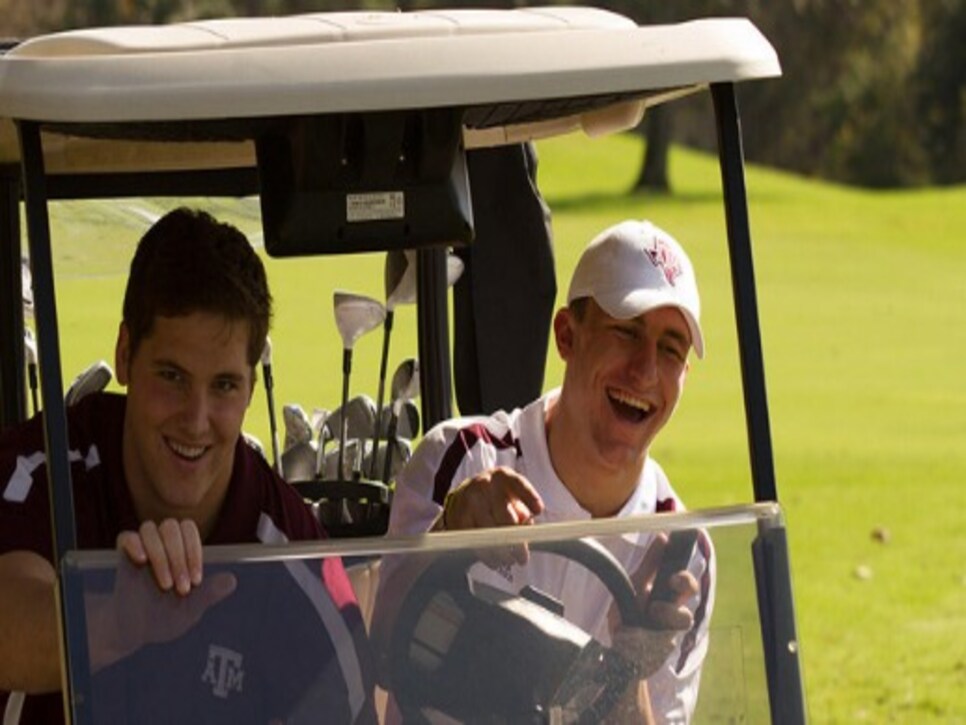 Cleveland is a hotbed for fine public and private golf, but it's doubtful Manziel, armed with some kind of multi-million dollar contract, won't find his way to a membership at a private club.
We're here to offer him a few suggestions. Our top five in the Cleveland area:
__The Country Club, Pepper Pike__Simply, one of the best five courses in the state. A roomy and terrific William Flynn design is accentuated by a quiet and secluded atmosphere. No wonder its home to several IMG execs.
__Firestone CC, Akron__Site of the WGC-Bridgestone Invitational and home to 54 holes of golf, including the renowned South Course designed by Bert Way and upgraded to Monster status by Robert Trent Jones. The North Course also has hosted PGA Tour events and the West was totally made over by Tom Fazio. Has possibly the best "hang" atmosphere with a membership used to seeing big-name athletes in its locker room.
__Canterbury GC, Shaker Heights__Certainly the most famous private club in the heart of metro Cleveland. No questioning the quality of the Herbert Strong-designed layout, which has hosted major championships, but its family-oriented milieu might not quite meet the social needs of a young, rich, single athlete.
__Sand Ridge GC, Chardon__Fazio built a terrific golf course accentuated by sandy areas, a natural theme from the location where some of the best bunker sand in the world can be found. Bonus is a reciprocal membership with Mayfield CC, another Bert Way design.
__Barrington GC, Aurora__Known for its tough Jack Nicklaus-designed golf course. In his prime, former Indians slugger Jim Thome was among the regulars there.