Branded Content
Brought to you by Novartis Pharmaceuticals Corporation.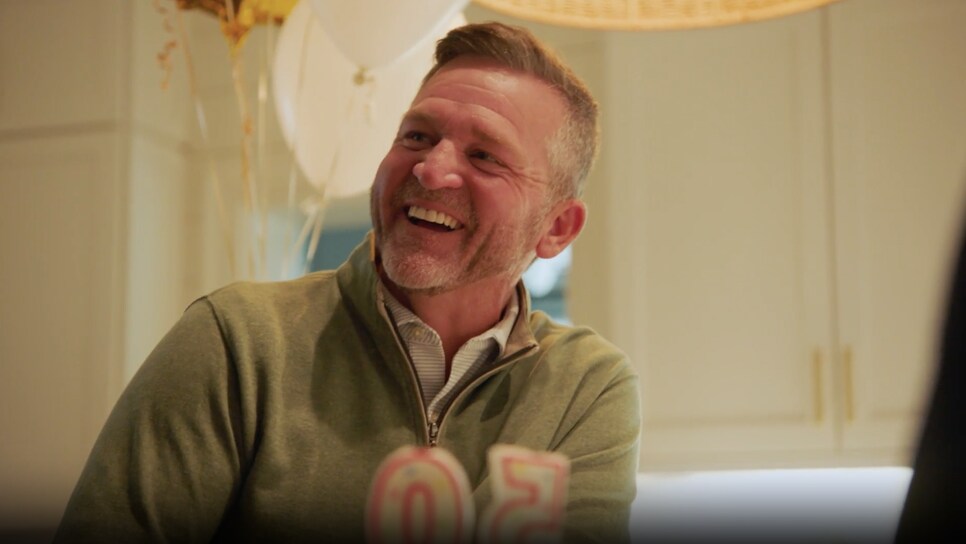 Jason is not a LEQVIO® (inclisiran) patient and has been compensated for his time.
Professional golfer Jason Bohn has been given the ultimate second chance – at life. Since suffering a heart attack while competing at the PGA TOUR's 2016 Honda Classic, the now-50-year-old has taken an entirely fresh approach to everything he experiences.
"The heart attack was probably the greatest moment in my life because I found out that I had heart disease and bad cholesterol, and needed to change my lifestyle," says the Kennesaw, Ga. native. "It changed the way I live."
Bohn now focuses intelligently on his health and physical well-being, doing simple exercises like walking, paying more attention to the food he eats, educating himself on his heart disease, and meeting with his doctor every six months to make sure that he's staying on goal when it comes to managing his levels of LDL-C, or bad cholesterol. Before the heart attack, "I was so ignorant to it all," he says. "It sounds negative but it's actually super positive."
Video: Jason Bohn talks to Golf Digest about feeling better than ever — in regard to both his health and his golf game — as he turns 50 and joins the PGA Tour Champions.
That optimistic mindset is perfect for Bohn, who has just entered an exciting new phase in his professional life by joining the PGA Tour Champions. The elite senior circuit for men's professional golf in the U.S. is open to eligible former Tour players above the age of 50, and is considered one of the most coveted leagues in all sports. The competition, skill level and camaraderie are outstanding, and players like Bohn find the game more humbling at this point in their lives. "I've learned to be grateful to wake up the next day and embrace it," Bohn says. "I don't know that anybody's ever been excited to turn 50 – unless, like me, you have an opportunity to be a rookie all over again."
Just as he follows a game plan to conquer the struggles he encounters with his golf game, Bohn stays on top of his health by actively monitoring any potential issues and sticking closely to the health-maintenance strategy he developed with his doctor. He cherishes the opportunities that his improved health has afforded him and feels like a pro at managing his diet and exercise. "With the help of my doctors, I've gotten really good at taking care of my own physical well-being throughout all this," he says. "And now that I've entered a new career chapter on the PGA Tour Champions, hopefully my journey to health success will help me secure a few more wins on the golf course as well."
To start your own journey towards managing bad cholesterol, visit LEQVIO.com
IMPORTANT SAFETY INFORMATION
The most common side effects of LEQVIO were: injection site reaction (including pain, redness, and rash), joint pain, and chest cold.
These are not all the possible side effects of LEQVIO. Ask your health care provider for medical advice about side effects. You are encouraged to report negative side effects of prescription drugs to the FDA. Visit www.fda.gov/medwatch, or call 1-800-FDA-1088.
What is LEQVIO?
LEQVIO (inclisiran) is an injectable prescription medicine used along with diet and other cholesterol-lowering medicines in adults with high blood cholesterol levels called primary hyperlipidemia (including a type of high cholesterol called heterozygous familial hypercholesterolemia [HeFH]) to reduce low-density lipoprotein (LDL-C) or "bad" cholesterol.