Sponsored Content
Catching Up with Jason Bohn Five Years After His Heart Attack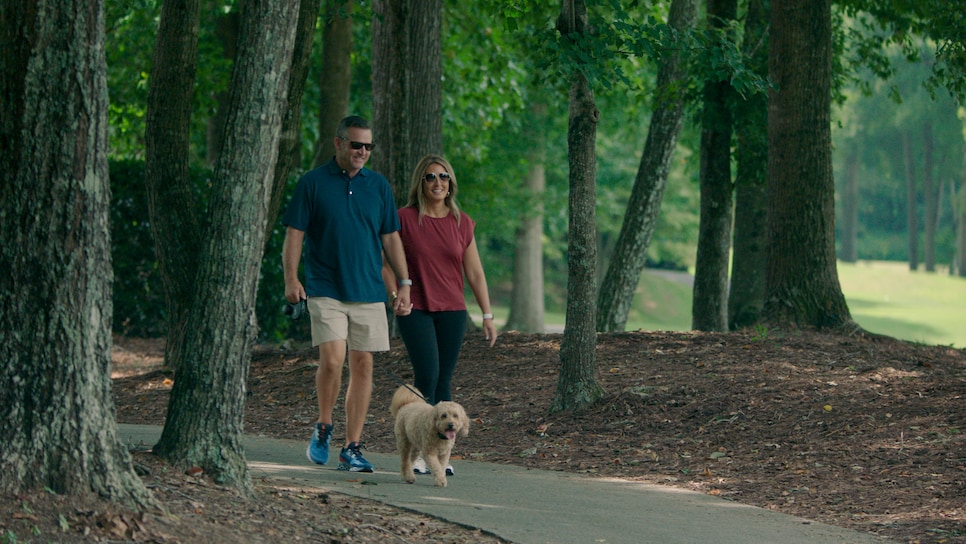 As Jason Bohn knows, it can happen to anyone. At age 42 and in the prime of his professional golf career, Bohn was two rounds into the 2016 Honda Classic in Palm Beach Gardens, Fla., when he decided to visit the medical tent. He had just recovered from a bout with the flu and he'd been sluggish all day. "I just felt crummy and a little tight, as if my grandmother was hugging me," he says. "Fifteen minutes later, I was in an ambulance on my way to the E.R." It turns out Bohn was in the middle of suffering a major heart attack, commonly called a "widow maker," with a 99-percent blockage in his left anterior descending (LAD) artery. If he'd skipped the visit to the medic and gone home for a nap instead, he very likely would never have woken up. "I had no idea that I was having a heart attack—it didn't feel like what you see on TV."
After undergoing successful surgery to have a stent placed in his blocked artery, Bohn learned that he suffered from previously undiagnosed atherosclerotic cardiovascular disease (ASCVD), the cause of most cardiovascular disease (CVD) deaths. ASCVD is caused by high levels of LDL cholesterol (LDL-C), or "bad" cholesterol, in the blood, which leads to plaque buildup in the walls of the arteries. People with ASCVD have a high risk of heart attack or stroke if left untreated.
How did a seemingly healthy 42-year-old professional athlete get life-threateningly high LDL-C levels without noticing? "Whenever I'd had my cholesterol checked in the past, I'd been told that it was slightly elevated, but there were no major red flags," Bohn says. "So, I never thought much about it." Bohn also didn't know that he had a family history of ASCVD, and neither did his mom, Carol, who went to see a cardiologist for testing after Jason's incident and learned that she, too, suffered from ASCVD. As a result, she had to undergo triple-bypass surgery. "My visit to the medic that Friday at the Honda Classic not only saved my life, but also my mom's," Bohn says now. "And now I'm teaching my two sons how to lead healthy lifestyles to help them avoid heart disease in the future."
Fortunately, high LDL-C is one of the most easily managed risk factors for ASCVD. By reducing LDL-C levels to a recommended target with lifestyle and medication, if needed, people can reduce their risk of a heart attack.
The first two years after Bohn's heart attack were spent working closely with his doctors to find the right medication regimen to keep his LDL-C in check. This required a real commitment, but he has now been at his target LDL-C level for several years. Despite treatment, lowering LDL-C enough to get to goal and stay there can be difficult, but it's achievable – and worth it to reduce risk.
Bohn also transitioned to a much healthier lifestyle, and five years after the event, he's feeling better than ever and goes to the doctor to check his cholesterol levels twice a year. He is passionate about encouraging others to look after their heart health by learning about family history and ensuring risk factors, like high cholesterol, are being managed. "I'm grateful," he says. "I was given a second chance, and I'm making it count."
Visit FightCVD.com to learn more about ASCVD and LDL-C and how you can stay ahead of it.
Sponsored by Novartis Pharmaceuticals Corporation