Random Daggers
The Norwegian broadcast booth got so fired up for Viktor Hovland's win that it taunted Xander Schauffele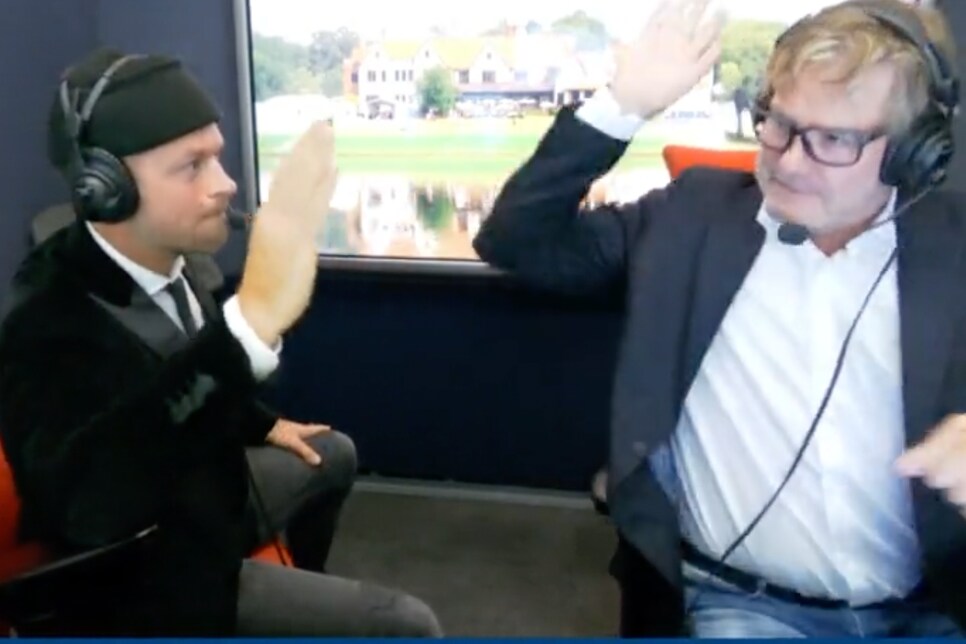 As golf fans have learned in recent years, there's an added bonus when Viktor Hovland wins a PGA Tour event. That, of course, is the tour posting footage from the Norwegian broadcast booth soon after. ELECTRIC footage, that is.
That's because announcers Henrik Bjornstad and Per Haugsrud, both former pro golfers themselves, get extremely animated during the telecast. Think Gus Johnson—if Gus Johnson were doing play-by-play for a family member.
Anyway, Hovland's latest win on Sunday at the Tour Championship to claim the FedEx Cup had golf fans looking forward to this tandem's call. And they didn't disappoint in footage shared by the tour on Tuesday afternoon.
With Hovland beating Xander Schauffele by fives shots, there wasn't much drama down the stretch at East Lake during the final round. But the 25-year-old did sink a 23-footer for par on the 14th hole that kept his then three-shot lead intact, causing Bjornstad and Haugsrud to go nuts as they nearly high-fived each other's hands off.
But in that excitement, Haugsrud couldn't resist blurting out a taunt at Schauffele. Have a look and listen:
"That is par! Taste that one, Xander!" Even Xander would have to find that funny. Maybe.
Anyway, great stuff as always from these two, who shared a nice victory hug when it was all over. And we can only imagine their reaction if when Hovland wins a major. Can't wait!