The Loop
No one is happier about Tiger Woods missing the Players than Matt Kuchar, and not for the reason you think
PONTE VEDRA BEACH, Fla. -- There's been a lot of talk about Tiger Woods not teeing it up at the Players this week, but no one has addressed a critical question: Who gets the prime parking spot reserved for the defending champion?
The answer is 2012 winner Matt Kuchar. And he's pretty happy about it.
"It's awfully nice Tiger's not here; I got the first parking spot still, which makes me feel like I'm defending champion," a grinning Kuchar said of his friend and Presidents Cup partner to open his pre-tournament press conference. The line drew chuckles from those in the media room, including one from his agent, Mark Steinberg, who also represents Woods.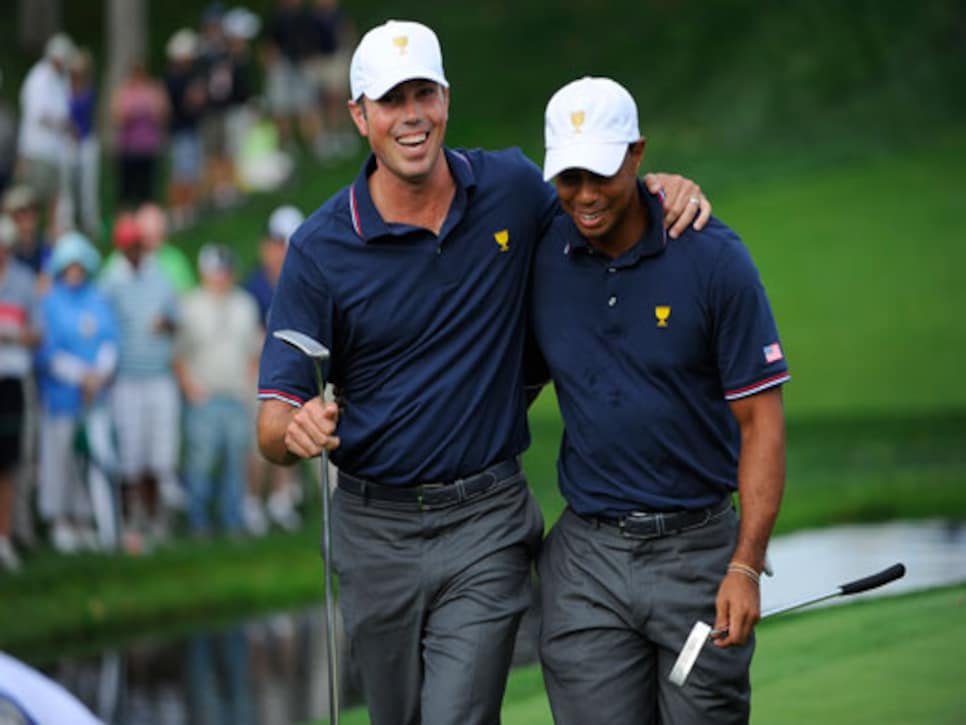 OK, so Kuchar always seems happy about everything, but it is a nice perk to have -- especially for his caddie, Lance Bennett, who will keep the second spot in TPC Sawgrass' huge parking lot.
Speaking of top spots, Kuchar is one of four players who could move to No. 1 in the Official World Golf Ranking this week. A recent torrid four-week period in which he contended three times and won at Hilton Head has him another victory away from taking something else from Tiger.
"To be No. 1 in the world at anything is amazing," Kuchar said. "I think all of us that are out here dream of being No. 1."
Yeah, but does that title even come with a parking spot?