The Loop
No one has ever wanted to play for the New York Jets less than current Jet Jamal Adams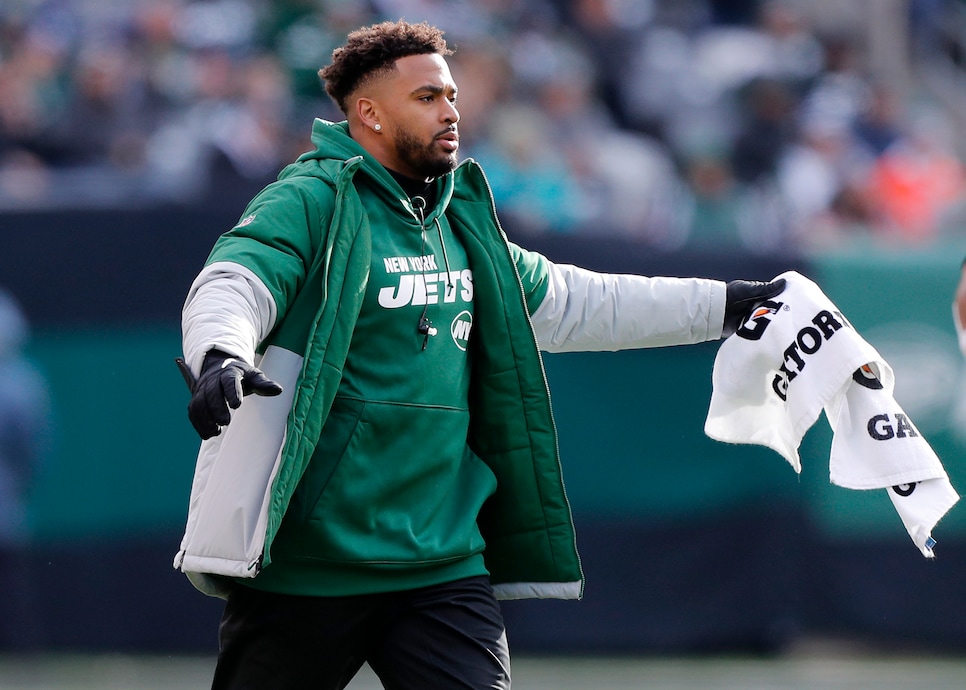 The New York Jets' post-Rex Ryan era has been tumultuous at best and a flat-out scorching dumpster fire at worst. They've had just one winning season in the last five years, Todd Bowles' first as head coach, and it didn't even result in a playoff appearance. After three straight losing campaigns, he was fired and replaced by Adam Gase, who went 7-9 in 2019 and managed to get the entire fanbase to hate his freaking guts before the season even reached Week 2.
With Gase returning, Jets fans still aren't very high on their team, but at least the franchise seems to be turning a corner. Sam Darnold still has plenty of upside (and most likely will never get mono again), Joe Douglas' first draft as GM went quite well on paper and now that the New England Patriots dynasty appears to be broken up, the Jets might actually have a chance to compete for the AFC East title.
Above all, they have an absolute stud at safety in Jamal Adams, the type of player that can wreck the game on defense. He's already made two Pro Bowls in his first three seasons, and was a first-team All-Pro selection in 2019.
Unfortunately, Adams is beginning to sound like a guy who wants absolutely zero part of playing for the Jets anymore. Three years in Florham Park was enough for him to want to jump ship. Don't believe us? Check out this video that's currently going viral of a fan screaming "aye, you coming to Dallas?" To which Adams responds "I'm trying bro."
Ouch. Like a knife through the heart for Jet Nation. As a Giants fan who went through the entire Odell Beckham Jr. saga, I feel your pain. What the hell is up with these LSU guys?
As the Gang Green faithful knows all too well, this is just the latest headache Adams has given them. Adams has been flirting with Dallas since the Jets were rumored to be shopping him to Jerry Jones last October. He's also been very vocal about his desire to sign a long-term deal with New York, but negotiations have been non-existent. This video would indicate he's reached his peak of frustration with the franchise. Welcome to the life of every Jets fan ever, Jamal.