The Loop
Nike's two-tour winning putter on its way to retail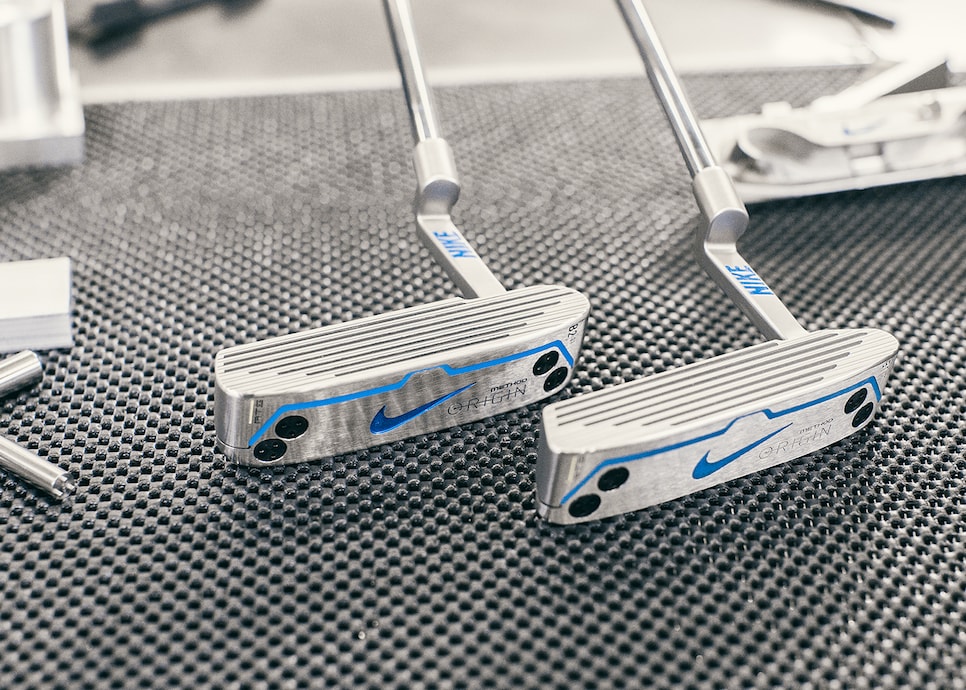 A putter that has been in some tour players' hands for the better part of six months is now getting closer to finding its way to market.
Nike announced today that the Method Origin, already used in victories by Rory McIlroy and Charl Schwartzel, will be in stores next month. The Method Origin, which is available in two classic heel-toe weighted blade shapes, is the latest iteration of Nike's polymer-filled grooved face putters. But unlike previous models, there are more grooves (7 vs. 5) and they extend uniformly parallel across nearly the entire face. The grooves are designed to provide a slightly higher launch angle so putts roll more consistently.
In addition, the Method Origin employs some of the RZN polymer technology seen in Nike's Method Converge putters to improve the way the face responds at impact. Specifically, the RZN polymer is compressed between front and rear pieces of 304 stainless steel. It's used to control the consistency of the way the ball rebounds off the face at impact. That yields putts that roll a more similar distance whether impact occurs on- or off-center.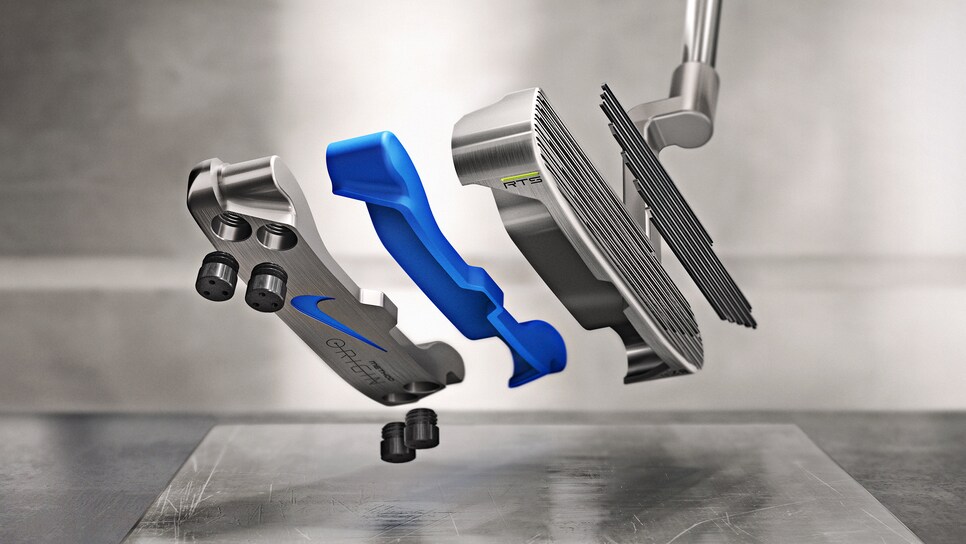 The internal use of the lighter weight RZN polymer also saves weight so additional heel and toe weights can be inserted into the sole.
Based on input from McIlroy in the early stages of the design, the RZN polymer is less visible than on the Converge so the shape is similar to traditional heel-toe weighted putters for a cleaner aesthetic.
The Method Origin also is available in Nike's adjustable counterbalanced setup called CounterFlex. With CounterFlex, a 75-gram internal weight can be moved vertically within the 15-inch grip to match a player's preferred balance point. According to Nike's research, 84 percent of golfers produced a smoother putting stroke with the counterbalanced weight in the grip, regardless of the position.
The Method Origin will be in stores next month ($350, $420 for CounterFlex).