The Loop
Nick Watney to sit out rest of 2016 season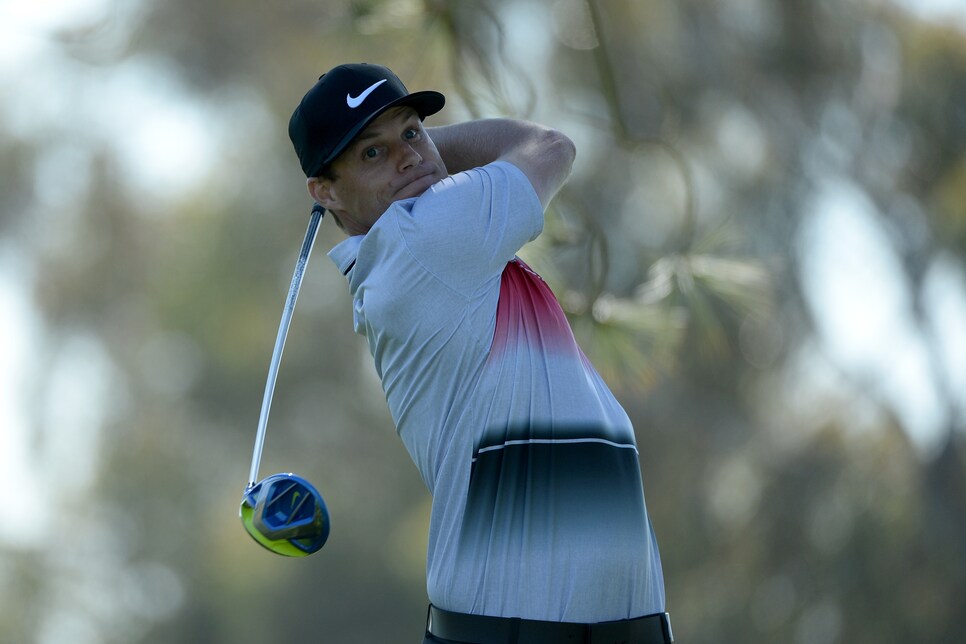 A season that never really started for Nick Watney has come to an end.
The 34-year-old has been dealing with a herniated disk. Watney, who hasn't played on tour since the Farmers Insurance Open, believed rest would alleviate the pain. Unfortunately, the issue has not healed as he had hoped.
"I just don't want it to turn into a chronic thing and have it every few years," Watney said to the AP. "I'm rehabbing. But I don't want to have surgery, and that's part of the reason I'm going to take the year off. I just want to rehab and get everything sorted out.
"I've never had to sit out this long, so it stinks."
Watney, who ranked as high as No. 9 in the world, entered the week at No. 156 in the OWGR. Watney has six career PGA Tour victories, including wins in WGC and FedEx Cup events, but hasn't finished inside the top 10 since the AT&T Byron Nelson in May.