The Loop
Nick Faldo, Ian Poulter get into one of the silliest Twitter arguments of all time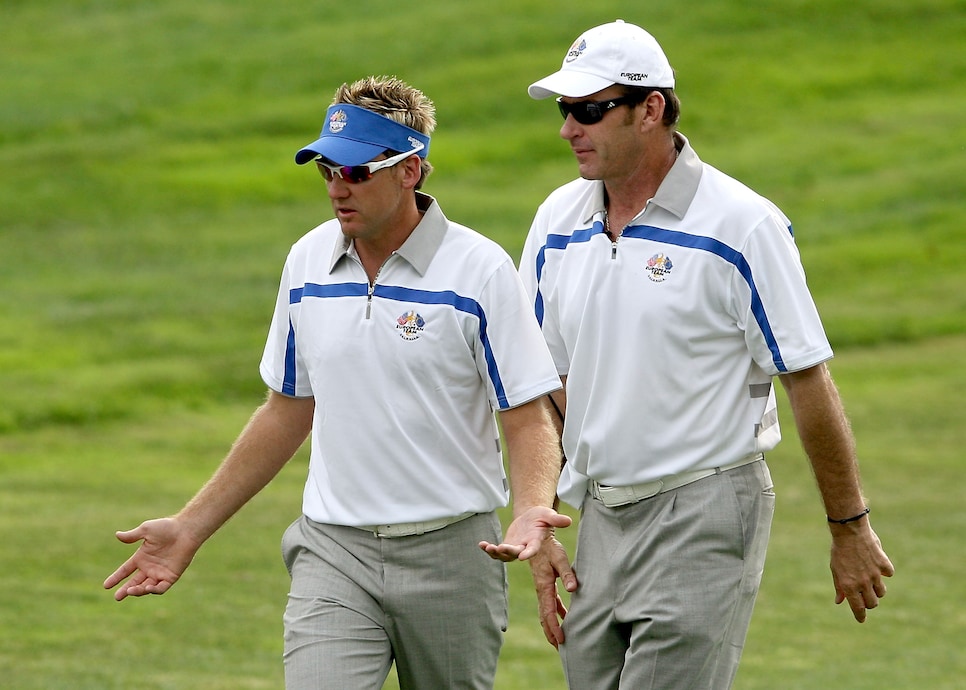 Ian Poulter is known for stirring things up. Nick Faldo's job is to analyze golf. Combine these two facts and you get what happened on Wednesday: One of the silliest Twitter arguments of all time.
Actually, so Poulter really doesn't deserve much blame here. He posted an equally silly video of him hitting a trick shot on TikTok. Although, one could argue that a 44-year-old deserves to be scolded for even being on TikTok. Anyway, here's the shot:
Not bad, but also nothing great considering Poulter is one of the best golfers in the world. Given enough tries, even Charles Barkley could pull this off. Probably. OK, maybe not Chuck, but you get the point.
Anyway, eventually, Sir Nick saw it. And he challenged if "it" even happened with a conspiracy theory that's up there with the fake moon landing claim.
Of course, Poulter explained:
But somehow, this back-and-forth continued with more questioning from Faldo:
And another Poulter reply:
Until Faldo made nice with a nice pivot:
Let's all promise to find better things to do with our time today, OK?