News
Nick Faldo: 'I can tear up my script what I thought Jordan Spieth was going to do'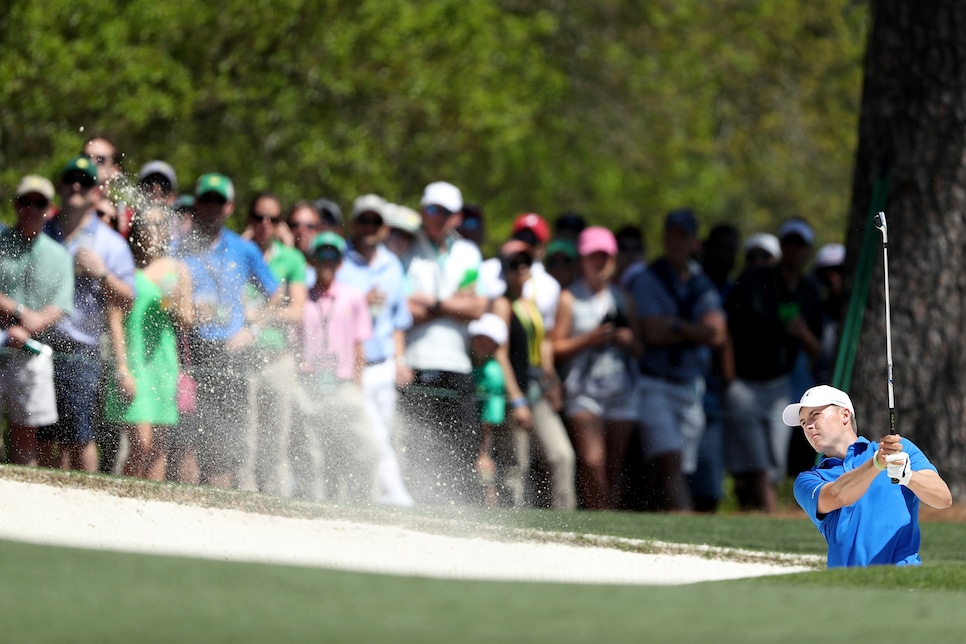 Attempts to script a golf tournament, post-Tiger Woods era, anyway, is as problematic as a 12th-hole tee shot in a swirling wind at Augusta National.
CBS' Nick Faldo admitted as such moments after Jordan Spieth missed his par putt on the sixth green to fall six strokes off Sergio Garcia's lead Sunday afternoon.
"I can tear up my script from what I thought Jordan Spieth was going to do on the front nine," Faldo said.
At the top of the CBS' final-round telecast of the Masters, Faldo's assessment of Spieth, who trailed by only two after beginning the tournament with a 75, was akin to predicting that barring unforeseen circumstances that he was likely to win a second green jacket.
"The great [racing] legend Jackie Stewart used to describe it, he can control the speed of the race," Faldo said. "I feel that Jordan has that amazing ability. He wants to play every nine in two-under par. That's his goal. Obviously he got a little derailed with the heavy weather and the quadruple [bogey in the first round]. But he got back on track yesterday. Two nines, four under par. Very simple.
"I believe he can step things up. Sixty-eight, that's what he's looking for. He could go a very simple three under, three under for 66 that sets 10 under that really gives the chasing pack something… He's going to be that one group in front of Justin Rose and Sergio Garcia. That could be very important."
The unforeseen circumstance was Spieth making bogeys on three of his first six holes on Sunday.
"I was talking so much of handling the intensity and everything and he's not doing anything right," Faldo said.