The Loop
It's official: Hockey is completely American now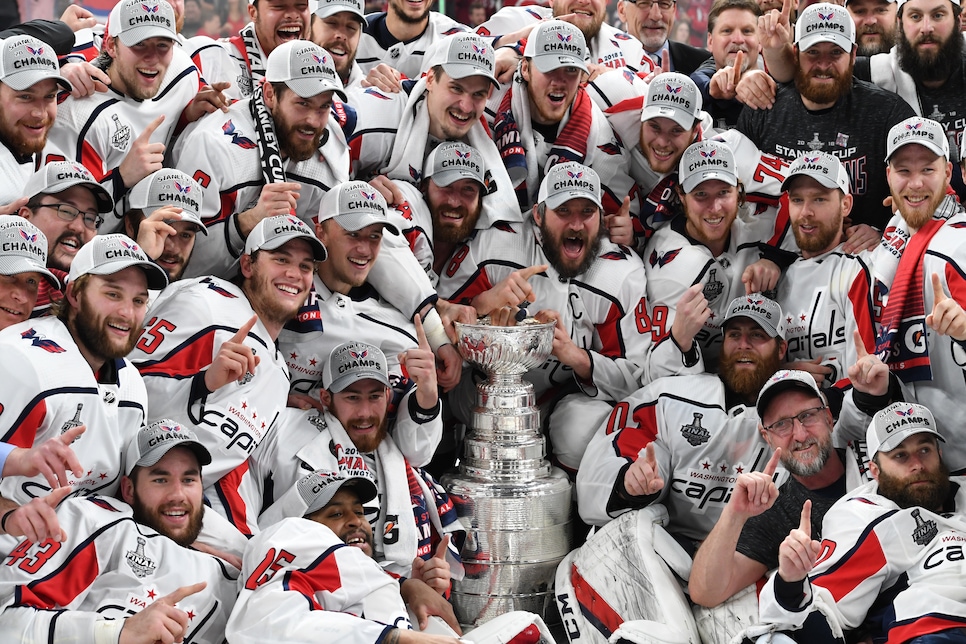 If you just read this ESPN front page headline without applying any 2020 context to it, I consider it very funny:
That's right, folks, Canada has finally conceded! Hockey is an American sport now, exclusively, and we'll be assuming full ownership from here on out. We're not sure if it was the fact that an American team has won the CFL Grey Cup more recently than a Canadian team has won the Stanley Cup (1995 vs. 1993), or the fact that our women beat theirs for the gold medal in PyeongChang, or what, but they've finally given up their most cherished possession. What a triumph for the red, white, and blue!
That's the angle I'm taking, anyway. When you read the actual story, it turns out that it's COVID-related and temporary. Of course. Per ESPN:
The NHL told its seven Canadian-based teams Thursday that there is a possibility they will have to play in the United States this season due to roadblocks with Canadian health authorities, sources confirmed to ESPN.
Basically, Canada seems to hold stricter standards about the spread of COVID, and they don't want Canadians or Americans crossing the border willy-nilly, since we're basically ground zero for the virus in North America, and it's constantly getting worse. Fair enough!
That means when the planned new season begins on Jan. 13, the seven Canadian teams in the NHL may have to play in American cities. They're not the only ones who potentially have to relocate, either; the San Jose Sharks, for one, are looking at a training camp in Scottsdale, AZ since their home county banned contact sports. There's also a chance, albeit a remote one, that there may be some kind of tweaked bubble situation where games only happen in certain cities or travel (and hence opponents) is limited.
Gary Bettman has apparently been meeting with Dr. Anthony Fauci about all of this, and a lot of avenues remain open, including an all-Canadian division that prevents players from those teams from having to leave the country during the regular season. In any case, we'll see where this all leads, but for now I choose to believe that the good ole stars-and-stripes has finally annexed Canada's favorite sport. It's enough to make a bald eagle shed a proud tear.