The Loop
The NFL Week 17 clinching scenarios will put your brain in an absolute pretzel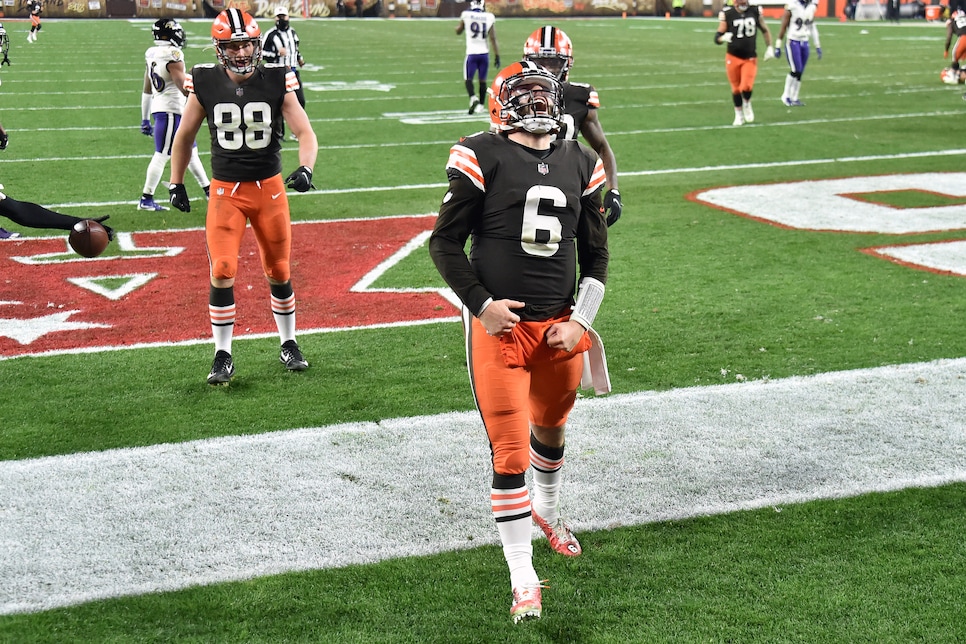 With "Super" Wild Card Weekend on the horizon next week, football fans are probably already looking ahead. As exciting as that promises to be, it won't be as good as Week 17, the final week of the regular season, which kicks off at 1 p.m. on Sunday. Strap the F in, folks.
Week 17 is where dreams go to die, or continue to live. It's when fantasy football no longer matters and you can just enjoy the chaos. It's when the Witching Hour witches harder than any Witching Hour from the previous 16 weeks. It's when the Bengals randomly beat a potential Wild Card team as a double-digit underdog (Cincy is catching 14 at home against Baltimore. I'm JUST saying).
This Week 17, though, will hit more different than ever. The addition of one Wild Card team in each conference has created an exorbitant amount playoff scenarios, particularly in the AFC Wild Card picture. The NFL Network's Andrew Siciliano tweeted out a cheat sheet that lays out each and every possible scenario for Sunday, and it will put your brain in an absolute PRETZEL:
Man alive. Who do you root for?! Which game do you focus on?! Can Scott Hanson handle all this?! STOP YELLING AT ME!!!
In all seriousness, this is going to be off the damn chain. Seven games at 1 p.m., four with massive playoff implications. EIGHT games at 4:25 p.m., six with huge implications. And then the night cap between the Washington Football Team and the Philadelphia Eagles, one the WFT must win to get in. Meanwhile, New York Giants OR Dallas Cowboys fans will be waiting four hours to root for the Philadelphia Eagles. Talk about brain-pretzeling. LET'S RIDE!!!