The Loop
NFL offensive lineman wants "M.D." on his jersey when he finishes med school, because what else was all that work for?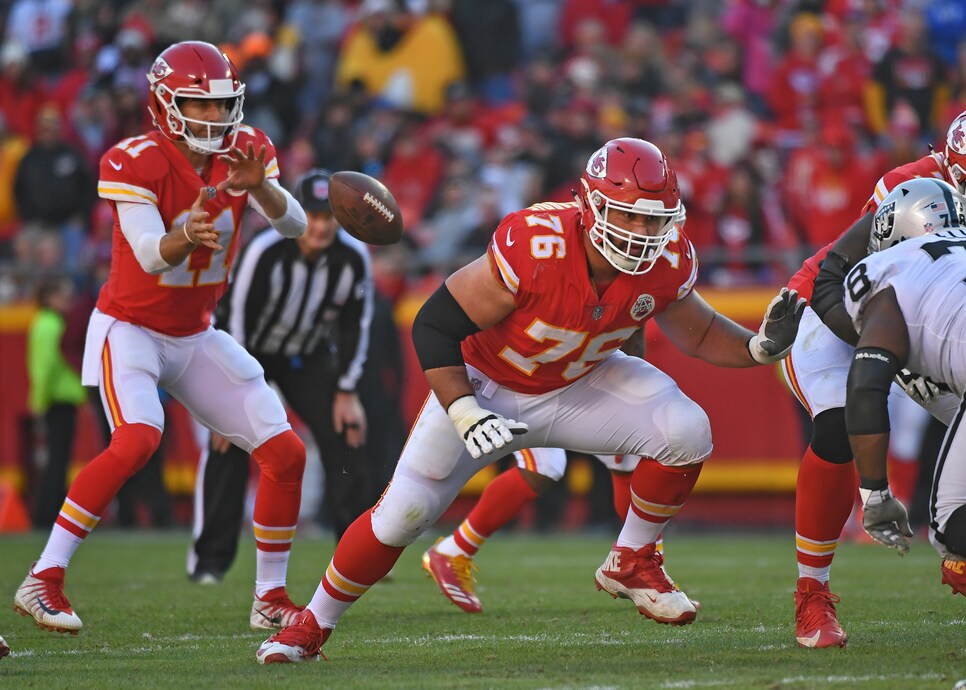 Imagine being one of the best in the world at your job. Then imagine becoming a doctor while still being one of the best in the world at your job. That's exactly what the NFL's Laurent Duvernay-Tardif is on track to do. At 27 years old. What an annoying overachiever, right?
We kid, because of course, we're just impressed/jealous. This Kansas City Chiefs offensive lineman plans to finish medical school this off-season. Well, after he wraps up his internship as a reporter for Radio-Canada at the Olympics. And he's hoping his latest degree will allow him to alter the back of his jersey for next season.
"I want to put Duvernay-Tardif M.D. on my jersey," he told the Kansas City Star. "I've already started a conversation with the league office and they say that anything is possible."
You've already proven anything is possible, Laurent. You made the NFL after playing college football at McGill, you're the highest-paid Canadian-born football player of all time, and now you're about to become a freaking doctor?! Talk about a parents' dream.
Besides, it only seems fair the NFL lets him do it (Although, we'd go with "Dr. Duvernay-Tardif") considering they let Steve Smith put a "Sr." on his. And denying Duvernay-Tardif's request would be quite the dagger, because if you can't show off your degree, then what was all that work for anyway?