If you can't beat them...
The New York Mets are taking back Bobby Bonilla Day with bizarre Citi Field Airbnb promotion (featuring Bobby Bonilla!)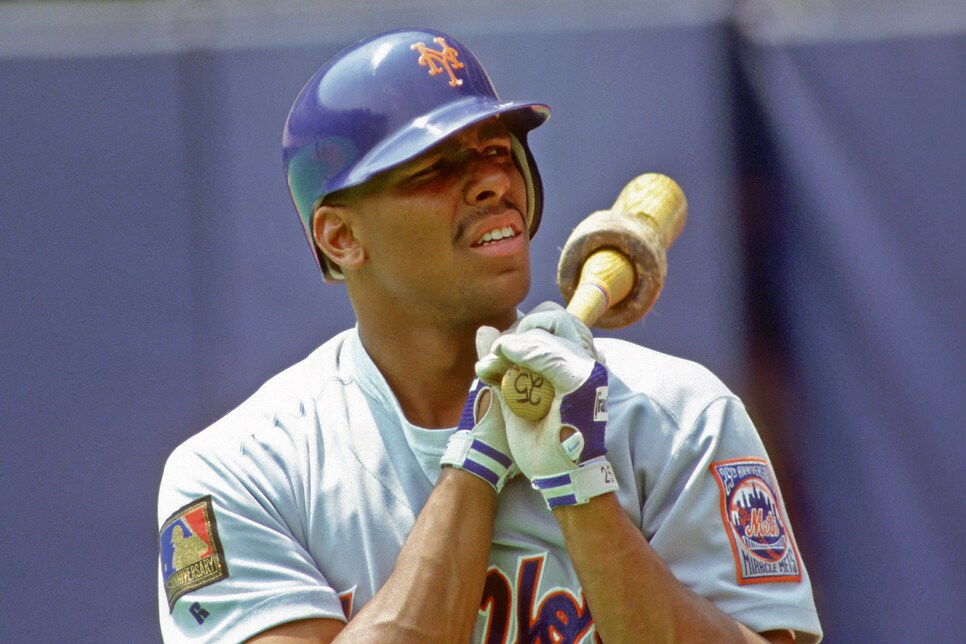 I'm going to do my damndest to explain this to you in a coherent way, and if I fail, I refuse to accept any blame due to the fact that none of this is coherent.
Let's start here: "Bobby Bonilla Day" (not yet recognized as a federal holiday) commemorates the first of July, the day on which the New York Mets are forced to pay their former bust $1.19 million until the year 2035. The payments started in 2011, but really, they began in 2000, a year before Bonilla's retirement, when the Mets wanted to buy out his $5.9 million contract and made the bold choice to do so in deferred annual payments of $1.2 million over 25 years starting in 2011, with interest. Why on earth would they do that, you ask, since simple math tells us that the grand total is many times more (almost $30 million) than a one-time $5.9 million payment? Great question! As you might guess, it's largely because they wanted to free up money since some of theirs was tied up elsewhere, and the "elsewhere" in this case was in an investment account run by a fellow named Bernie Madoff that was supposed to yield them more than enough to pay Bonilla in perpetuity.
Did that work out? My friends, it did not.
All of which leads to the situation in 2021 where Bobby Bonilla, age 58, makes more money in Major League Baseball than Vlad Guerrero Jr., and any number of other very good players. When new Mets owner Steve Cohen took over last year, he hinted that he might acknowledge Bobby Bonilla Day in some funny way, and that appears to be what's happening here. In collaboration with Bonilla and AirbnB, they're offering some lucky fans the chance to stay overnight at Citi Field, throw out the ceremonial first pitch, watch three games, and eat a lot of free hot dogs in a private suite:
But wait, you may be thinking, isn't Bobby Bonilla Day on July 1? What does that have to do with booking a room at Citi Field on July 8 for a night in late July?
STOP ASKING SO MANY QUESTIONS. They announced it on Bobby Bonilla Day, so it counts, okay? GOD.
The official listing gets into the perks of what you can expect, and the text is a joy to behold:
"If you're looking to add some MPH to the ole' fastball, you can stroll down to the Mets gym for a workout and a shower before hitting the hay in the suite."
Hell yes I want to shower in the same place as Luis Guillorme! Also, if you were worried that you wouldn't be able to proposition both Mr. and Mrs. Met in your new Mets bedroom, worry no more:
"You and your guests are probably such diehards that your friends actually call you Mr. or Mrs. Met -- but during your stay, you'll get to hang with these icons, in the flesh (or cowhide?)"
Actually, all of this sounds fun, and for $250 I would absolutely do it. It looks like it's a mad first-come-first-served race starting on July 8 at noon, with only four guests getting lucky, so it will be impossible for anyone to book, but hey, somebody has to get the golden ticket, right?
What's less clear is whether you actually get to meet Bobby Bonilla, or if he has any involvement in this besides lending his name to a promotion that has nothing to do with him and doesn't even happen on his namesake day. I would hope he pops in at least once, because honestly, for $1.19 million summer, it feels like the least he could do. Just make sure his visit doesn't overlap with Mr. and Mrs. Met; Bobby's a respectable man.