The Loop
New poll adds human element to golf rankings
Scandal, injuries and subpar play have caused Tiger Woods to lose his stranglehold on the world rankings. As a result, computer numbers in golf have never been more debated, with the top spot changing hands more times in the past seven months than in the last decade.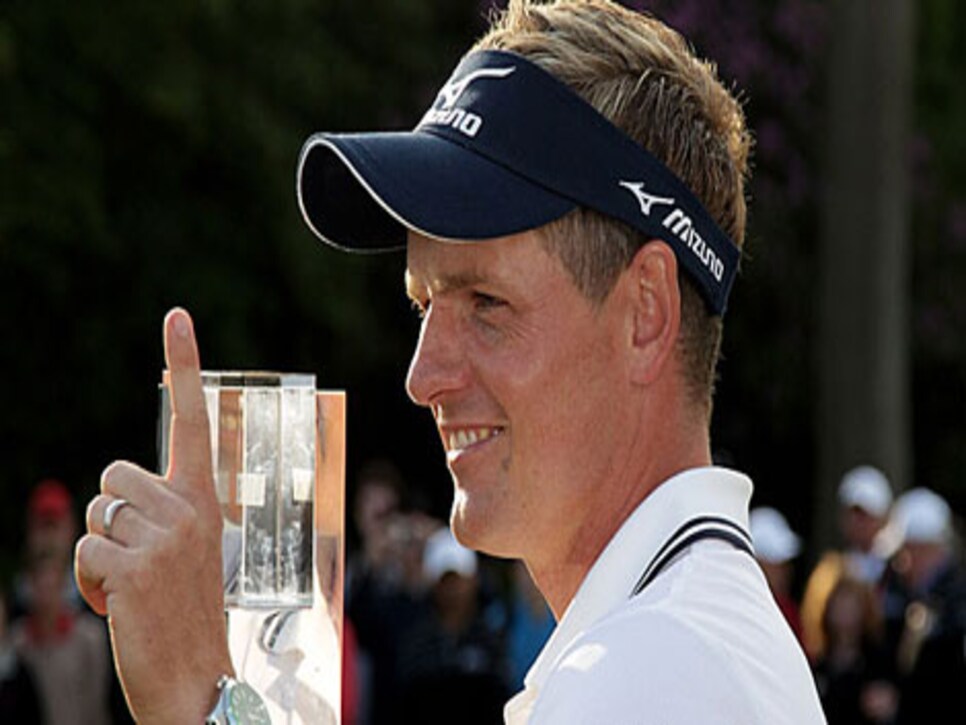 The poll, the results of which will be unveiled every Tuesday, consists of a 30-member panel. Golf Digest/Golf World has seven representatives casting votes: John Feinstein, Bill Fields, John Huggan, Geoff Russell, Stina Sternberg, Jerry Tarde and Sam Weinman.
Not surprisingly, Luke Donald, coming off his playoff win over Lee Westwood at the BMW PGA Championship, is an overwhelming No. 1, having received 27 of 30 first-place votes. Westwood checks in at No. 2 and Bubba Watson (No. 4) is the only American in the top 5.
So what do you think of the new ranking and how does it compare to the official one? Who would be your in top 10? Or are you all numbered out?
Follow on Twitter: [@AlexMyers3
](http://twitter.com/AlexMyers3)
(Photo: Darren Carroll/Getty Images)